Learn how the proposal and invoicing processes work in the Kajabi Experts marketplace.
---
In this article:
---
Proposals
A good project proposal should clearly outline the scope of project work, the timeline and submission date for each deliverable, the cost and payment terms, and the invoice and payment due date(s).
The proposal should also address what will happen if the Hero later requests any changes to the scope of the project.
Here's what to expect with proposals on Kajabi Experts:
Hero creates a project brief on the Kajabi Experts marketplace.
Project is matched with the best-fit experts.
Experts contact the Hero through the platform to discuss project details.
Upon mutual agreement of a match, the expert submits a proposal: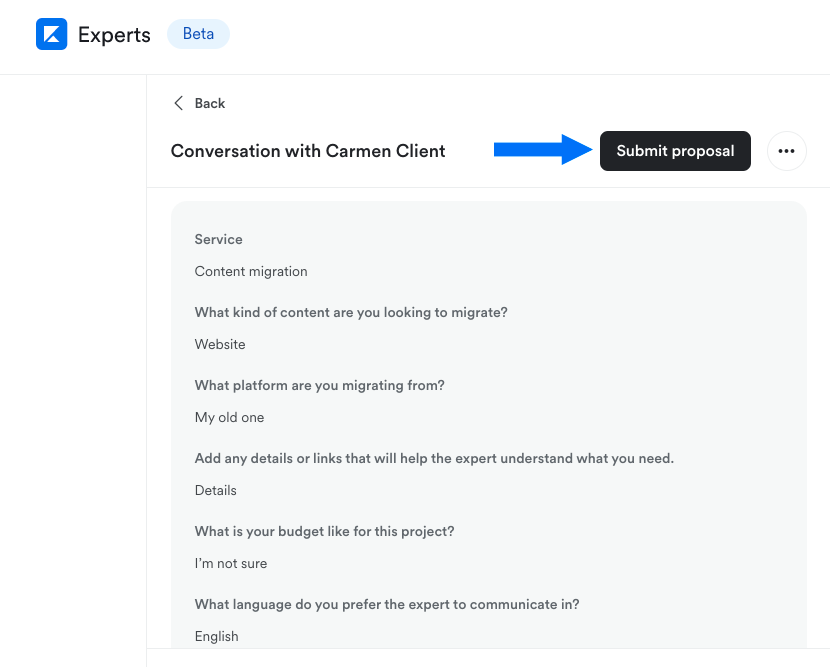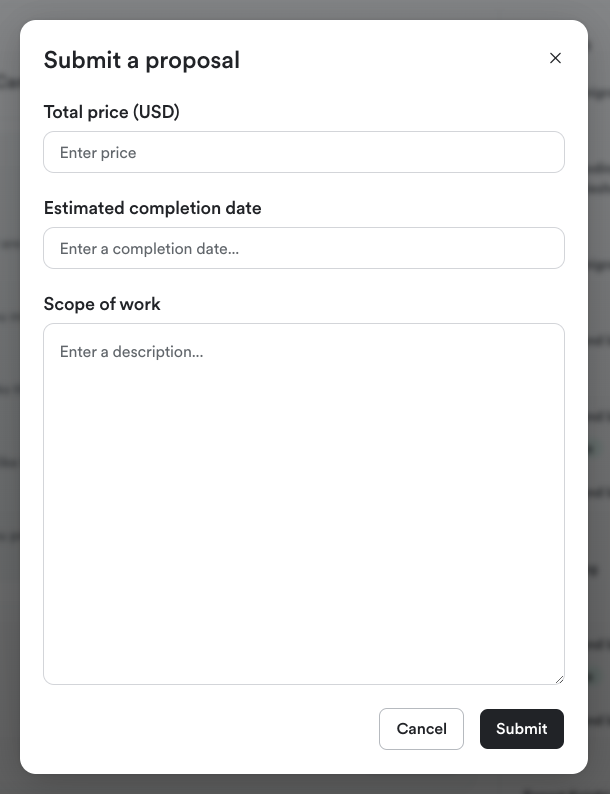 Hero accepts the proposal, which activates the project and commits the expert to completing the agreed-upon scope of work.
---
Invoices
Invoices are the vehicle for submitting and receiving project payments. After a Hero accepts a proposal, the expert will see a Submit invoice button at the top right of the messaging interface instead of the Submit proposal button. The expert can use this button to send invoices through the platform as needed.
The timing of invoices and payments should be agreed upon in advance and written into the proposal.
Here's what to expect with invoices on Kajabi Experts: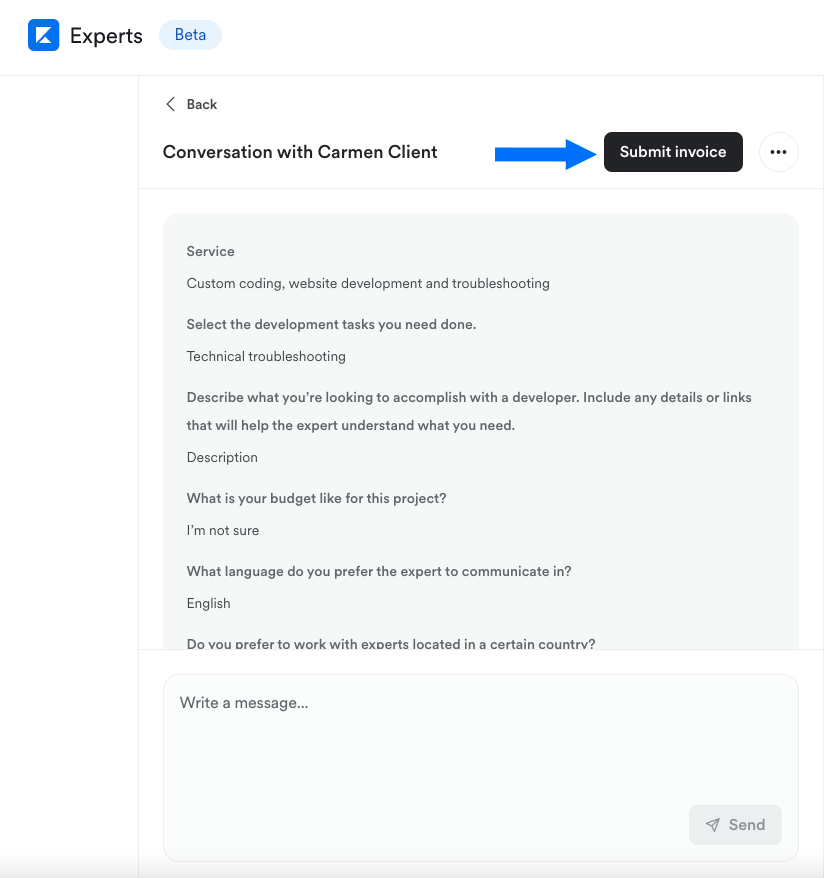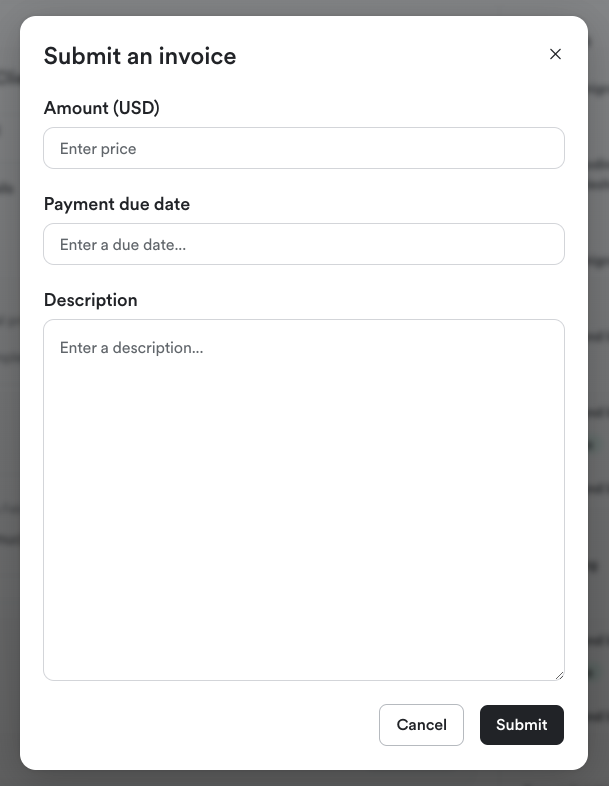 Upon accepting an invoice, the Hero will receive an email from Kajabi with a payment link.
Kajabi processes the transaction to pay the expert the agreed-upon amount (minus a commission fee of no more than 20%).
---
Still have questions? Let us know your question below to have it added to the list or reach out to experts@kajabi.com if you need additional assistance. Thanks for being the best part of Kajabi!