Learn about the most recent updates available with the new course admin experience.
---
In this article:
---
What's new
With the new course admin experience, you can now:
Check out what's new with the course builder!
---
AI Assistant for course creation
The AI Content Assistant in Kajabi leverages the power of AI (artificial intelligence) to help you create your content faster. Generate an entire course outline containing multiple modules and lessons on your chosen topic, all in a matter of minutes.
Use the AI Assistant to help you build a new course by toggling on the "Use this info to generate a sample course outline" setting in the Product Creation Wizard: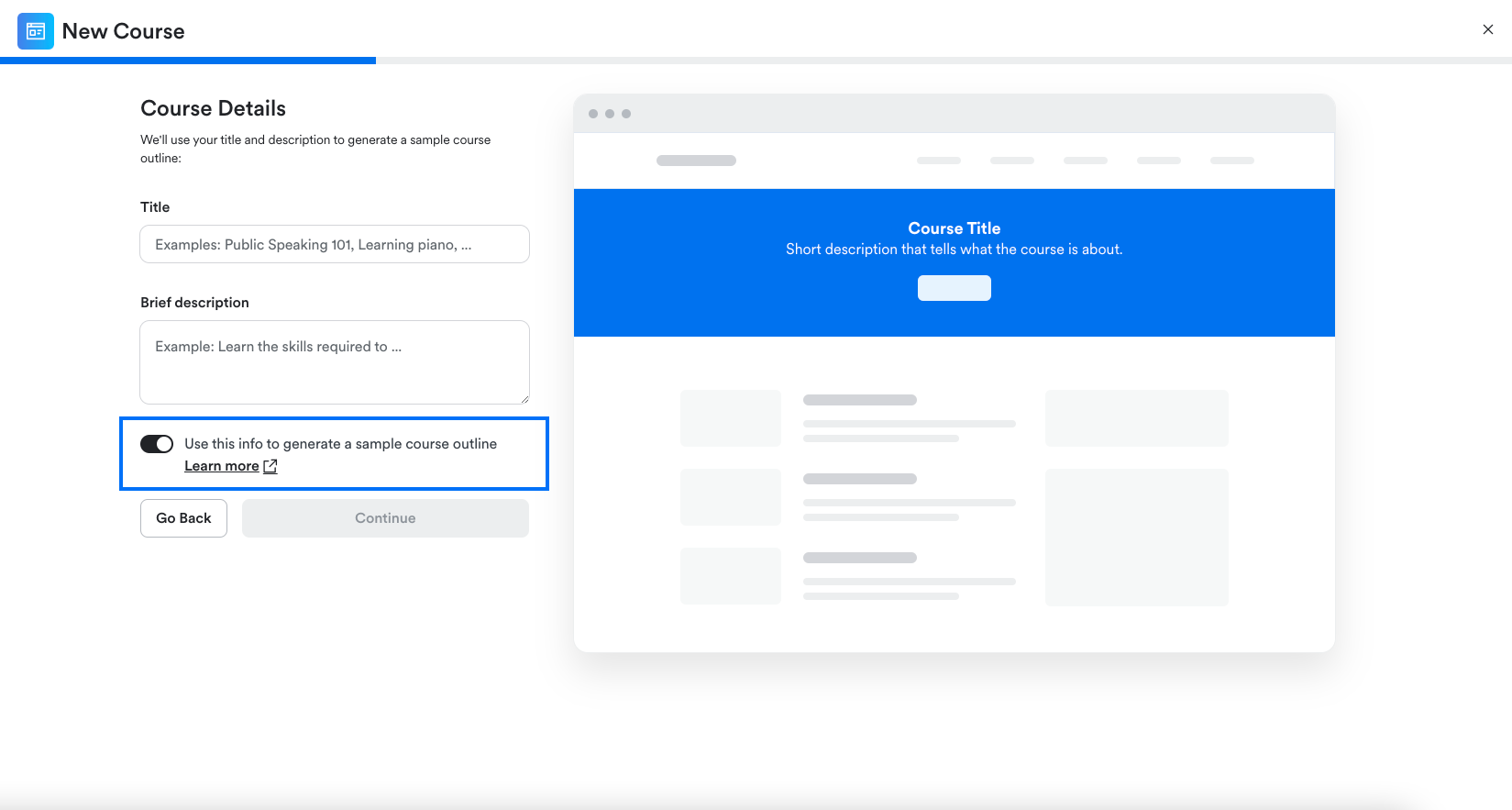 Or use AI to help you update an existing course outline by clicking the AI Content Assistant icon at the top right of your course outline: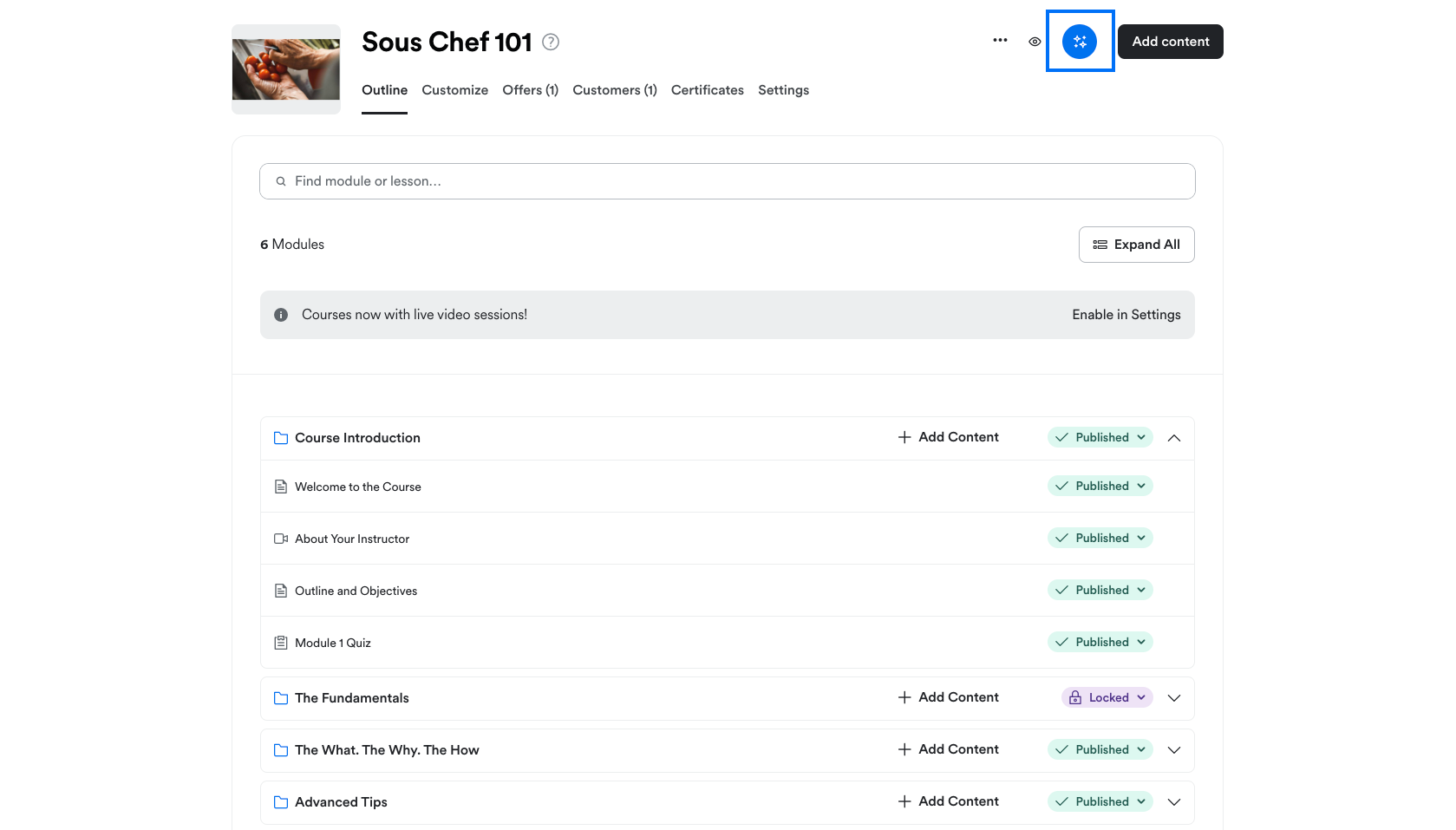 Learn how to use the AI Content Assistant to create course content.
---
Certificates of Completion
You can now create and send your course customers a digital Certificate of Completion through Kajabi without any need to use a third-party solution. Customize the text and design for your certificate, then choose when to have it automatically emailed.
Your customers can easily download their certificate and/or share it to their social media accounts: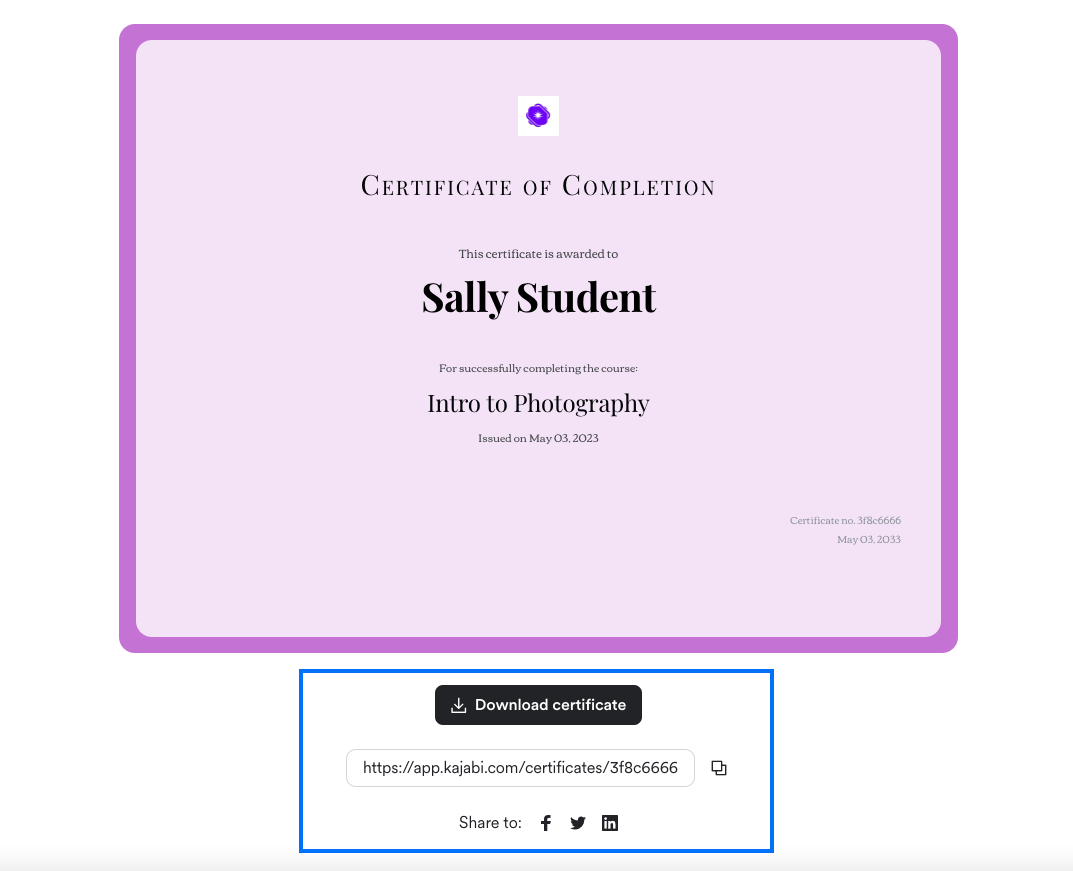 Learn how to send a Certificate of Completion with Kajabi.
---
Quiz improvements
When you create a Quiz for your course on Kajabi, you'll now be able to:
Select a grading option on a per-question basis so you can use a mix of auto-graded, manually graded, and non-graded questions in the same Quiz:
Preview the full flow of your customers' Quiz taking experience prior to publishing your Quiz:
Add an explanation for each answer option for your Multiple Choice and Checkboxes questions to be shared with your customers along with their results: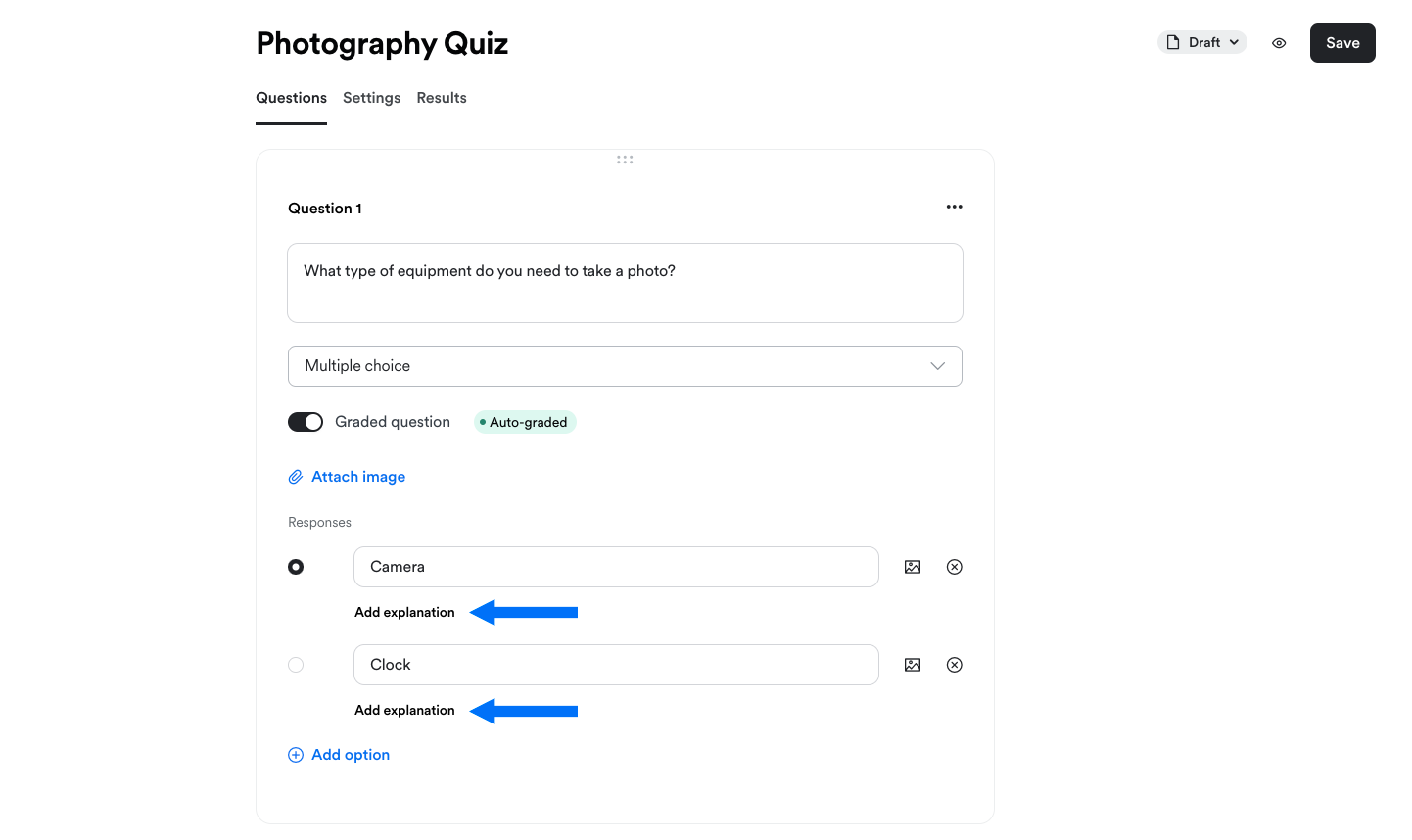 Choose whether to make passing a Quiz mandatory or optional in order to advance to the next course lesson: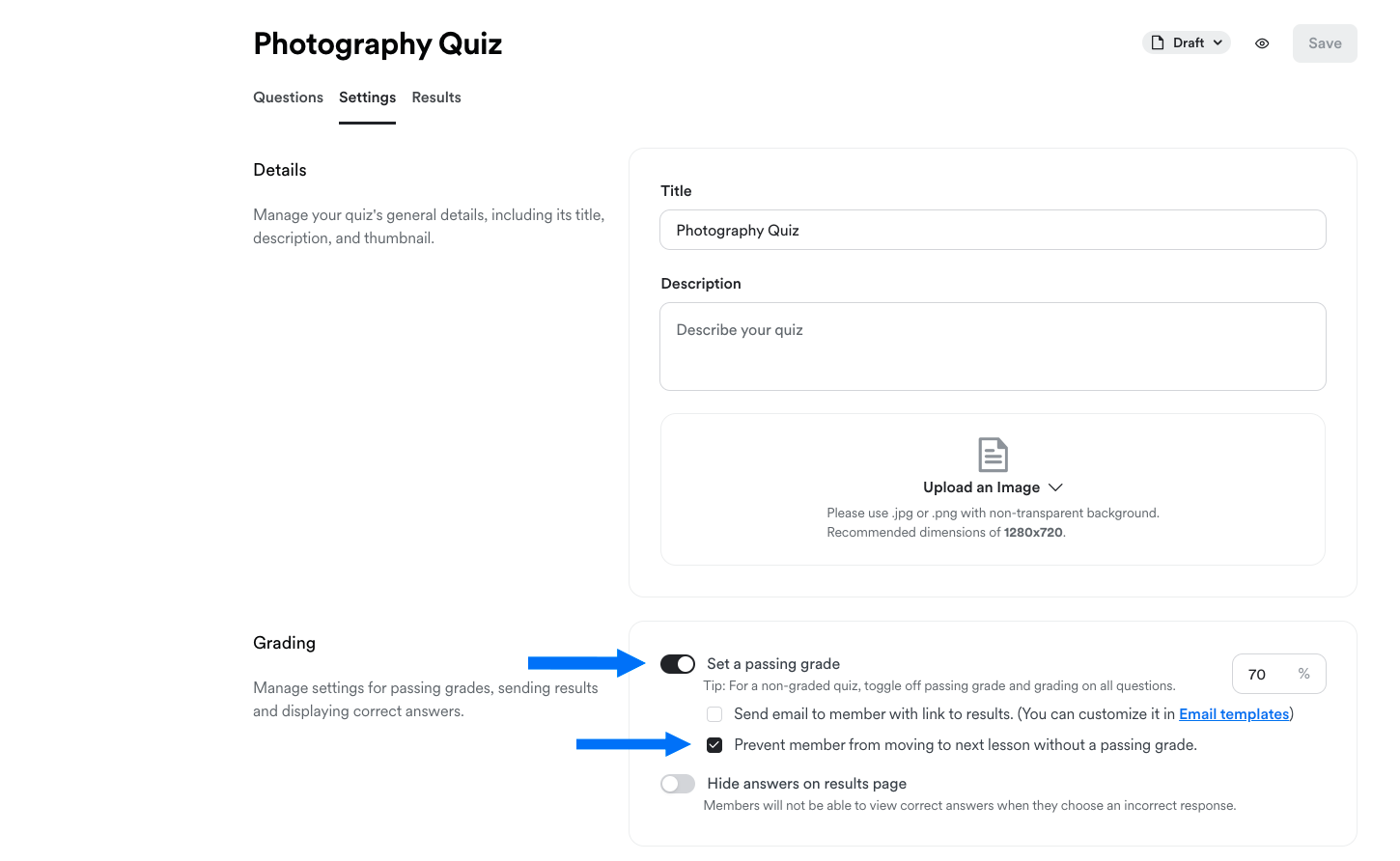 Learn how to create and customize Quizzes.
---
And that's the new course admin experience! Please vote below and let us know if you found this article helpful. We value your feedback. Thanks for being the best part of Kajabi!