Learn about the most recent updates available with the new Product Admin experience.
---
In this article:
---
What's New
With the new Product Admin experience:
Easily search your Products and Posts,
And navigate your Product builder with ease.
Check out what's new with the Product builder!
---
Products page
With the new Product Admin experience,
Search more easily with the the new search bar.
Search and sort your Products by created date, alphabetical order, and the number of Members.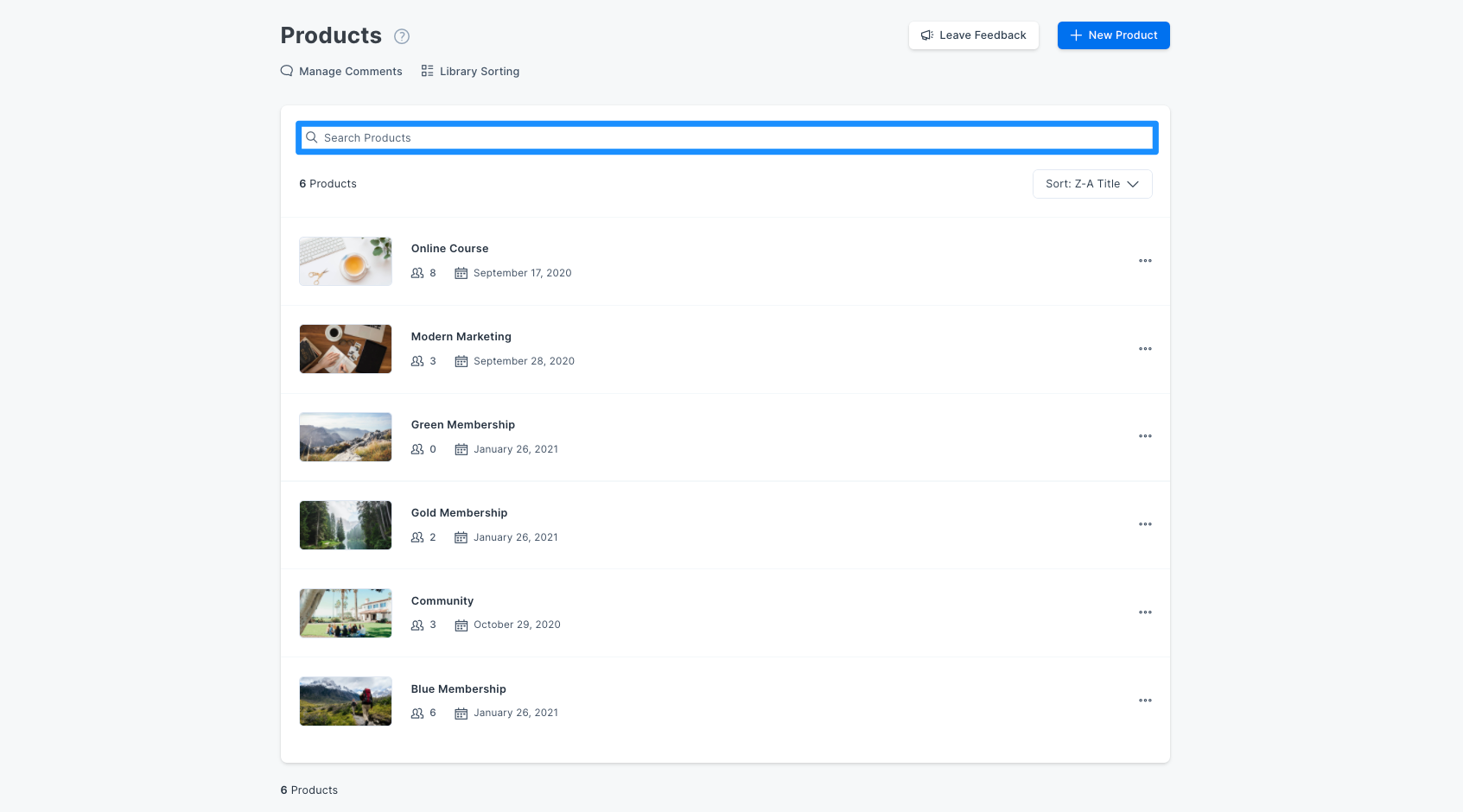 Rearrange your Products as they are displayed for your Members with the new Library Sorting page.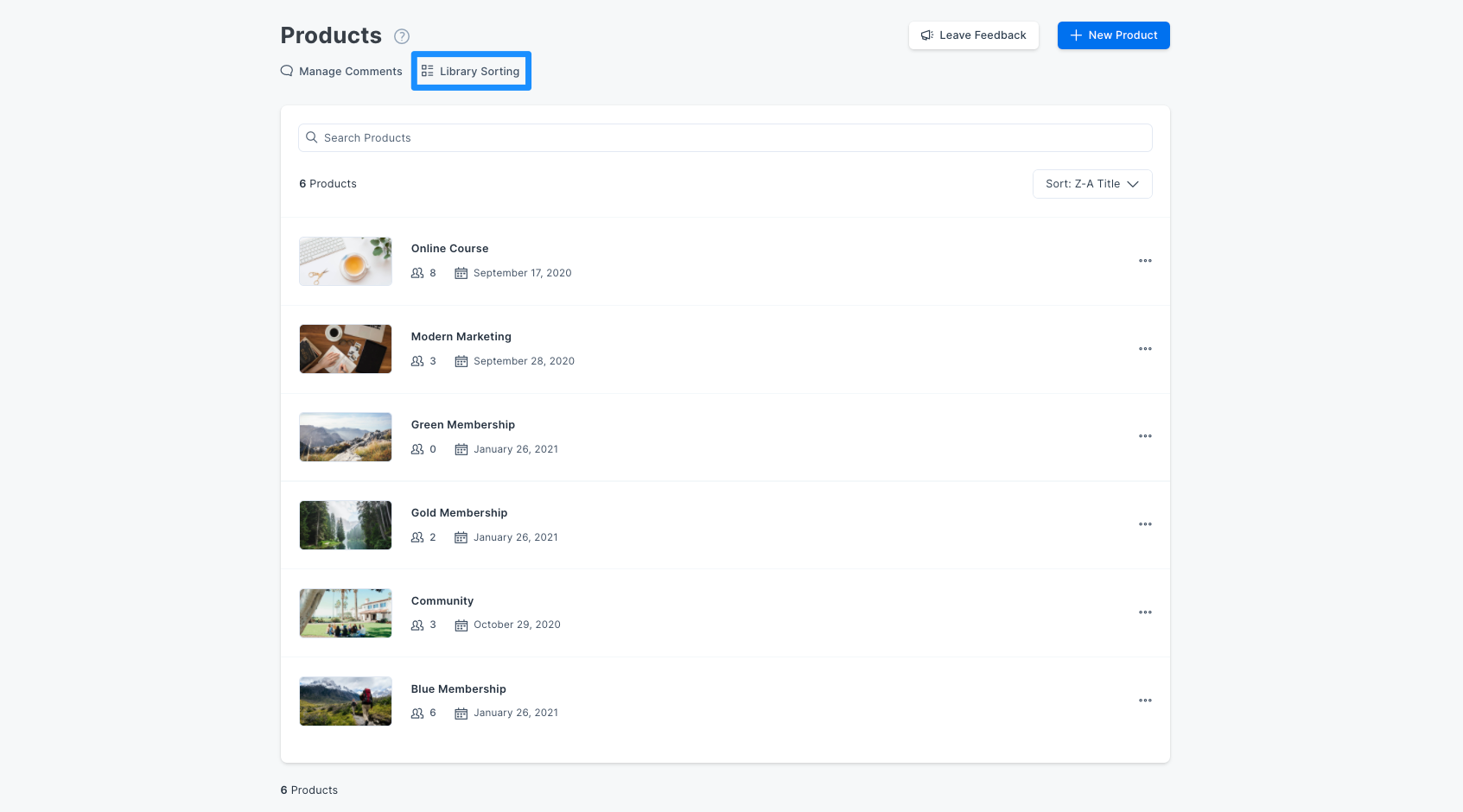 Note:
Your Members will only see the Product(s) included with the Offer(s) purchased or granted. Previewing your Library and Product page as an admin will display all your Products, but your Members will not see the Products they do not own.
---
Product outline editor
Build your Products with the new, easy-to-navigate Product builder:
Create your Offers in the Offers tab directly from your Product builder;
Add categories, posts, and subcategories easily from the "Add Content" button;
Build categories, posts, and subcategories into individual sections of your outline with the smart "Add content" button;
Navigate to your content easier with the newly added search bar. Search by the title of your Category, Subcategory, or Post;
Quickly preview the visibility of your Product Posts with the newly updated Published, Draft, Drip, and Locked icons;
Focus on the Categories, Subcategories, and Posts that you are working on by expanding and collapsing the other sections.

---
Product post editor
Build your content into your Product with the new Product Post editing experience:
Add downloadable content to the Downloads section of your Product Post Body;
Select your desired media: None, Video, or Assessment;
Update the visibility of your Product Post by changing the "Status".