Removing a Form from your site cannot be undone. Learn what happens when a Form is removed.
---
In this article:
---
What happens to contacts that submitted the Form?
Contacts added to your People tab through a Form submission will continue to remain in your People tab if you choose to remove the Form from your site.
However, the Lifecycle tab in your People tab will no longer display the Form as an event that occurred in their Lifecycle:
---
Tags created from the Form submission
If you have set up an Automation to create a Tag when the Form is submitted, tags applied to a contact will remain in the contacts profile in your People tab after the Form is removed from your site.
Form submitted: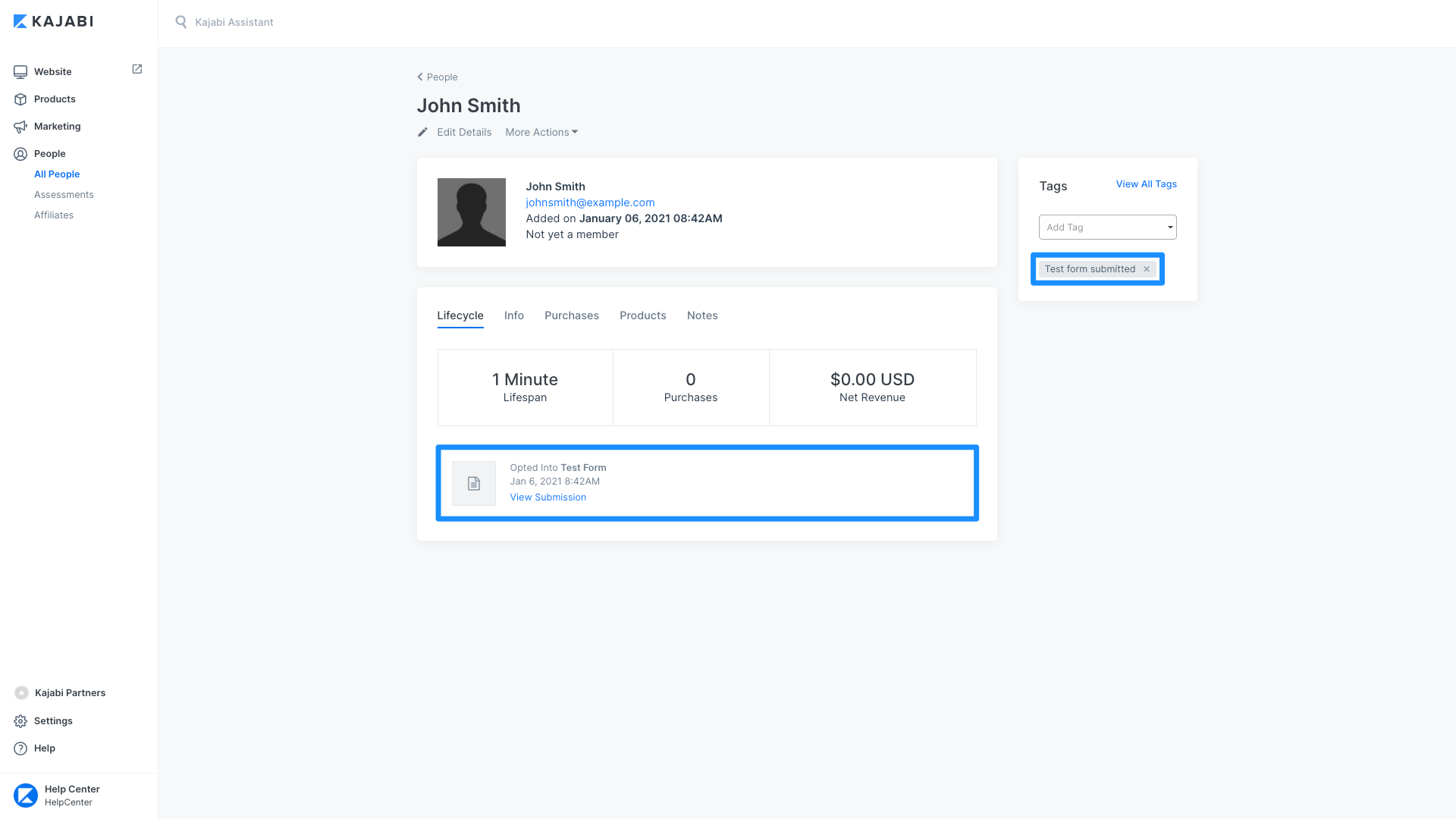 Form deleted: