If you wish to keep your third-party website active while utilizing the many other solutions Kajabi has to offer, connect your existing website to your Kajabi Pages with a link.
For example, link your Store page built on Kajabi to a page on your third-party website: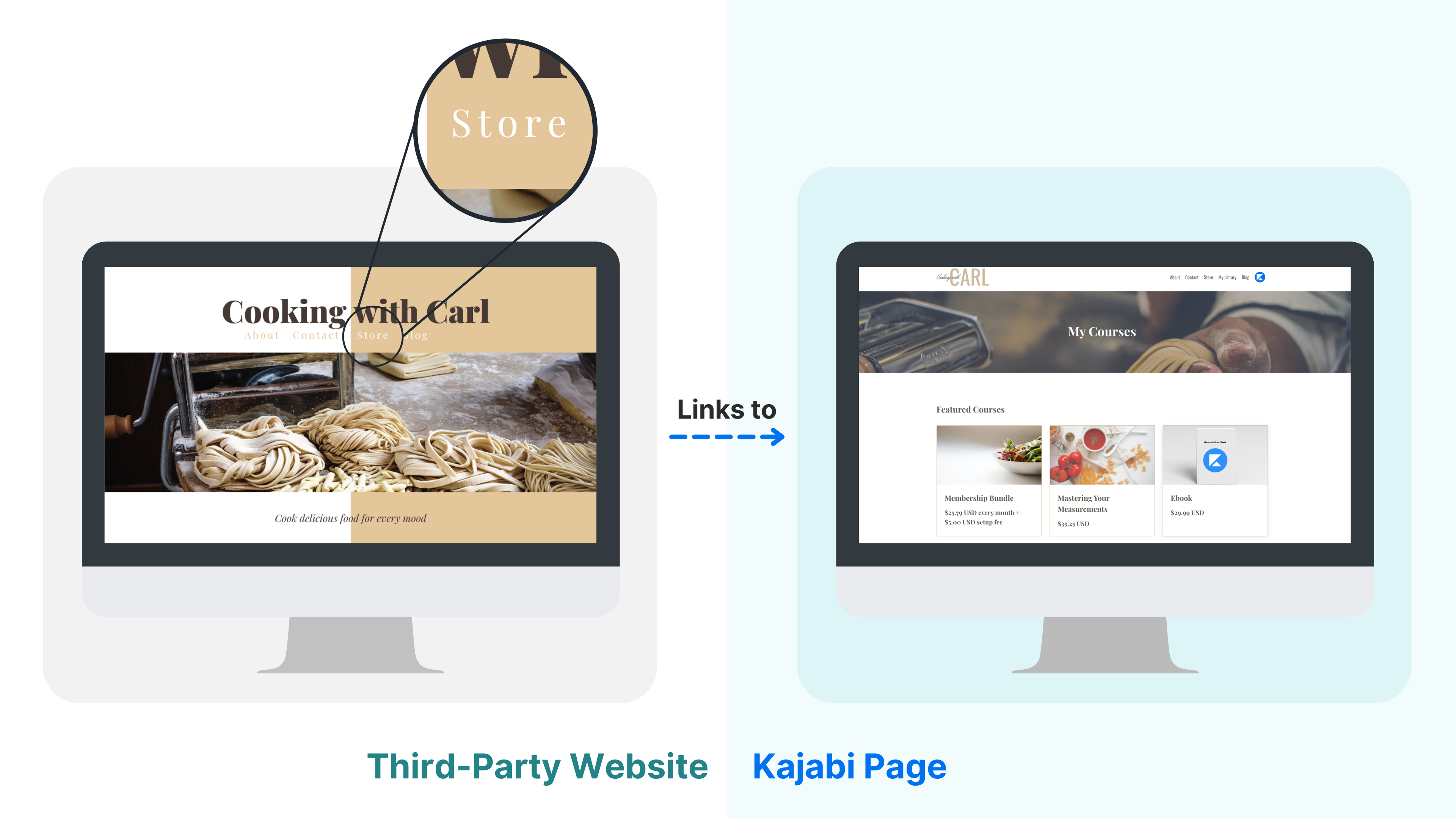 This allows your site visitors to navigate seamlessly between your third-party homepage to your landing pages built with Kajabi.
Learn to copy your page links with Kajabi.