Missed a webinar training session? Learn to access the webinar video recordings from the Lets Build Together webinar sessions.
---
In this article:
---
Live Training Webinars
The Live Training Webinars are daily educational and Q&A Kajabi webinars from Monday to Friday available from the comfort of your own home.
Join us for a Live Training Webinar:
---
How to access the webinar replays
Sign up for the Live Training Webinars here to reserve your spot, watch a replay, and receive resources provided with each training.
The most current replays are available to anyone who registered and attended a workshop. If you did not register or attend a training, but would still like to view a recording, you can click on the Watch replay button found on the registration page: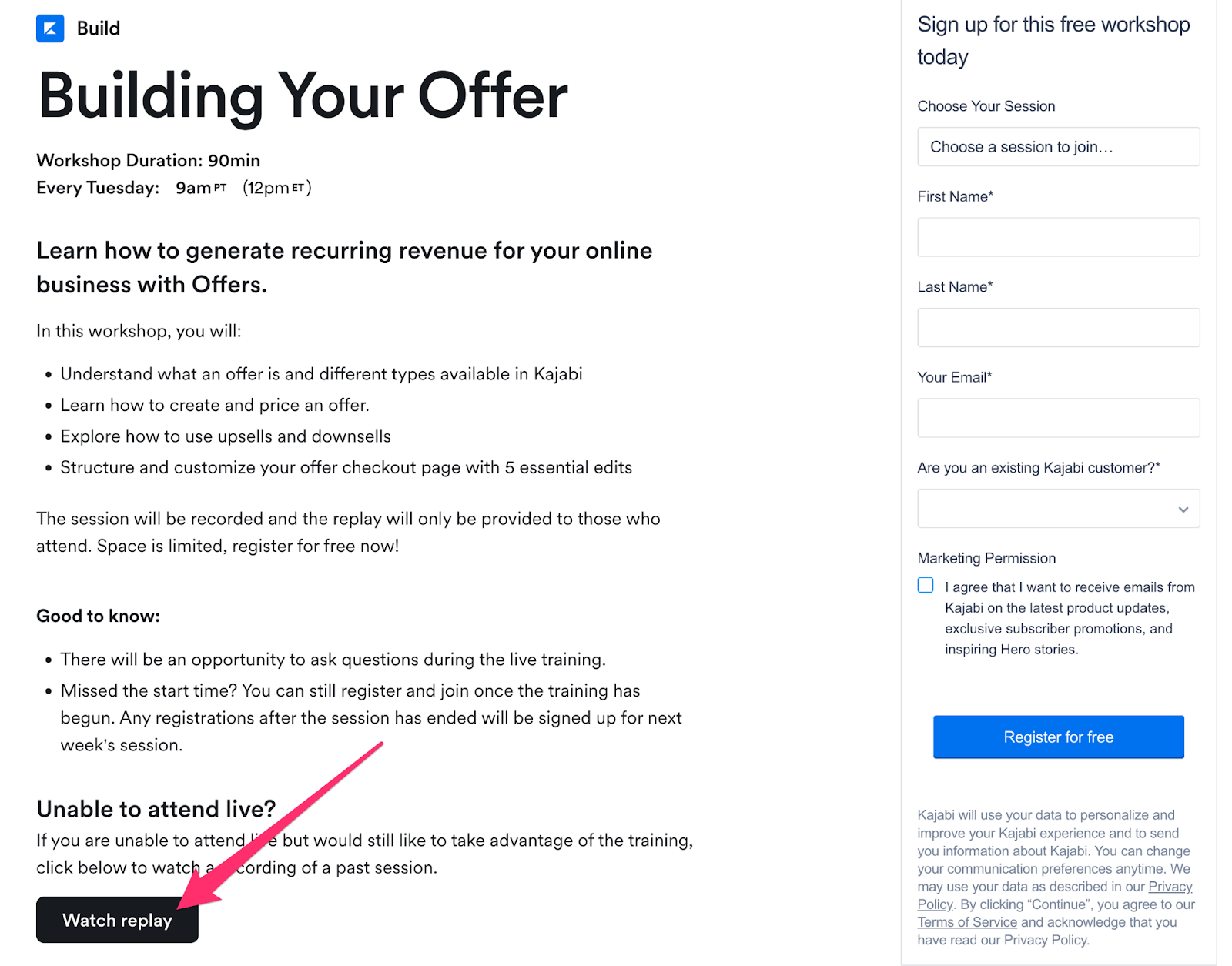 And that's how you can access the webinar replays! Please vote below and let us know if you found this article helpful. We value your feedback. Thanks for being the best part of Kajabi!