Learn to create a spacer section with custom content to organize and separate your content.
This guide refers to the latest page editor available with the Website Builder and Kajabi Pages. If you are using the Premier Legacy Themes, use the Spacer block to add a spacer to your page.
---
In this article:
---
What is a Spacer?
A spacer is a dividing space to visually break up your content: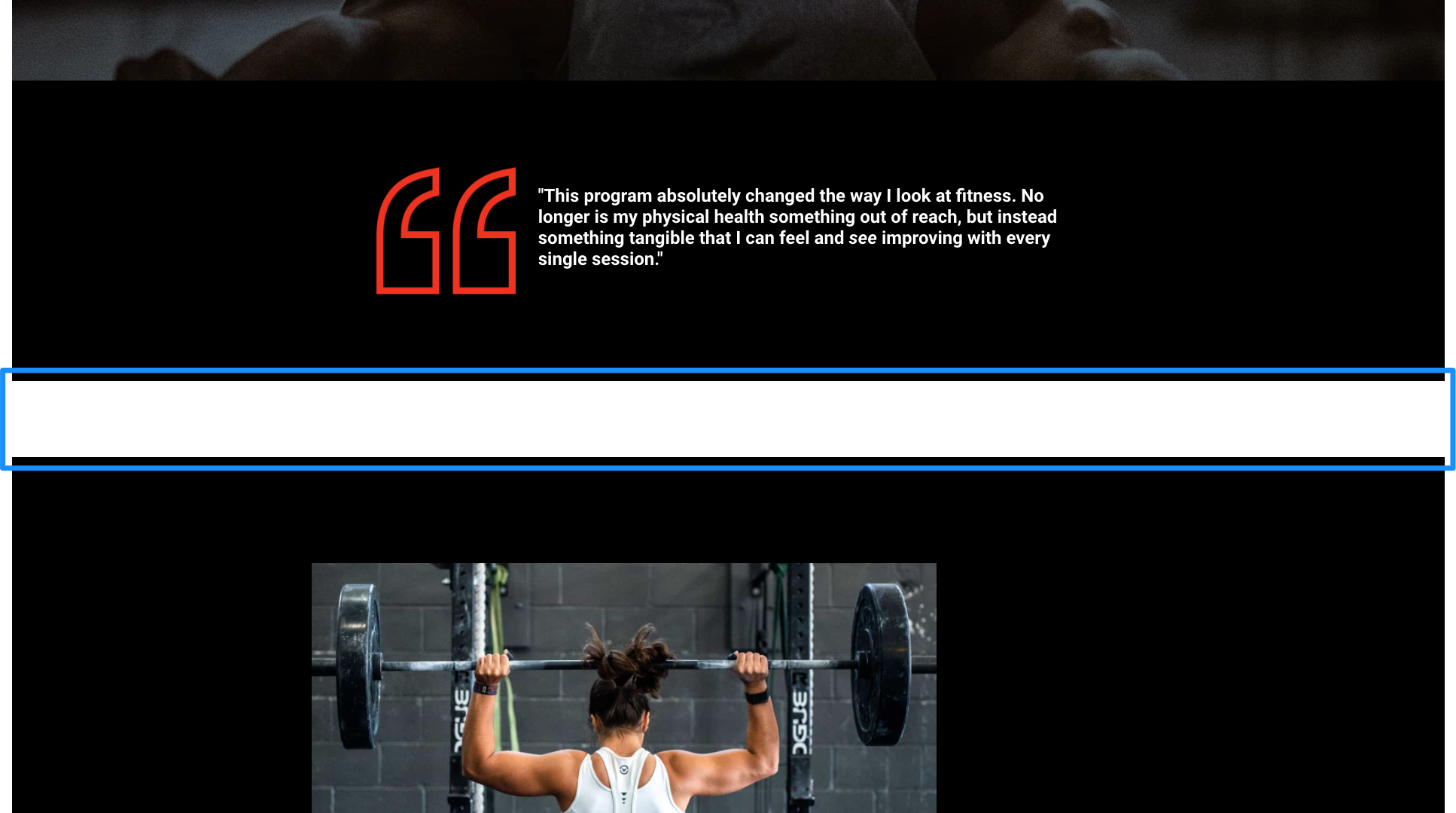 Use this design strategy to encourage your visitors to read through your page with easy-to-consume content, beautifully organized content.
---
How to add a spacer
With the page editing capabilities available with your pages on Kajabi, add a spacer with a custom section.
Step 1. Add a custom section
To add a spacer:
Open the Website

tab from the Dashboard.
Select the Pages tab.
Open the page editor for your Page.

Learn more
Navigate to the sidebar panel.
Click Add Section.
Select Custom Section

to Preview.
Click

Add

to generate the Section onto your Page:
Step 2. Determine the location of your spacer
After adding your custom section, rearrange the Sections on your Page to place your spacer in your desired location.
To rearrange your sections:
Navigate Back to view your list of Sections in the sidebar.
In the sidebar editor, click = and hold while dragging the Section to your desired location.
Release the Section and click

Save

to keep your changes:
Step 3. Customize your section padding
Customize the section padding in your newly added Section to adjust the spacing size to best fit your page design. Learn more
To customize your section padding:
Click the custom section to edit.

Navigate to the Section Settings and click

Desktop Layout

Use the arrows to select your desired value or enter your desired value into the field

Be sure to click Save to keep and apply your changes:
Step 4. Preview your page
Click the "Preview" icon in the top right corner of your sidebar editor to preview your page: