IOS devices allow you to download PDFs, Word, Excel, PowerPoint, .zip, .txt, .mp3, .M4a, .wav, .mov, and more. Learn how to download a file from the Kajabi app to your IOS device.
Note:
The previous version of the iOS app previewed downloadable files. The new Kajabi App does not preview the files, but downloading files to your IOS device is still possible by following the steps shown in the article below.
---
To download content from inside the Kajabi App:
Click the content you would like to download from inside the Downloads section of a lesson.

In this example, we are downloading a PNG file.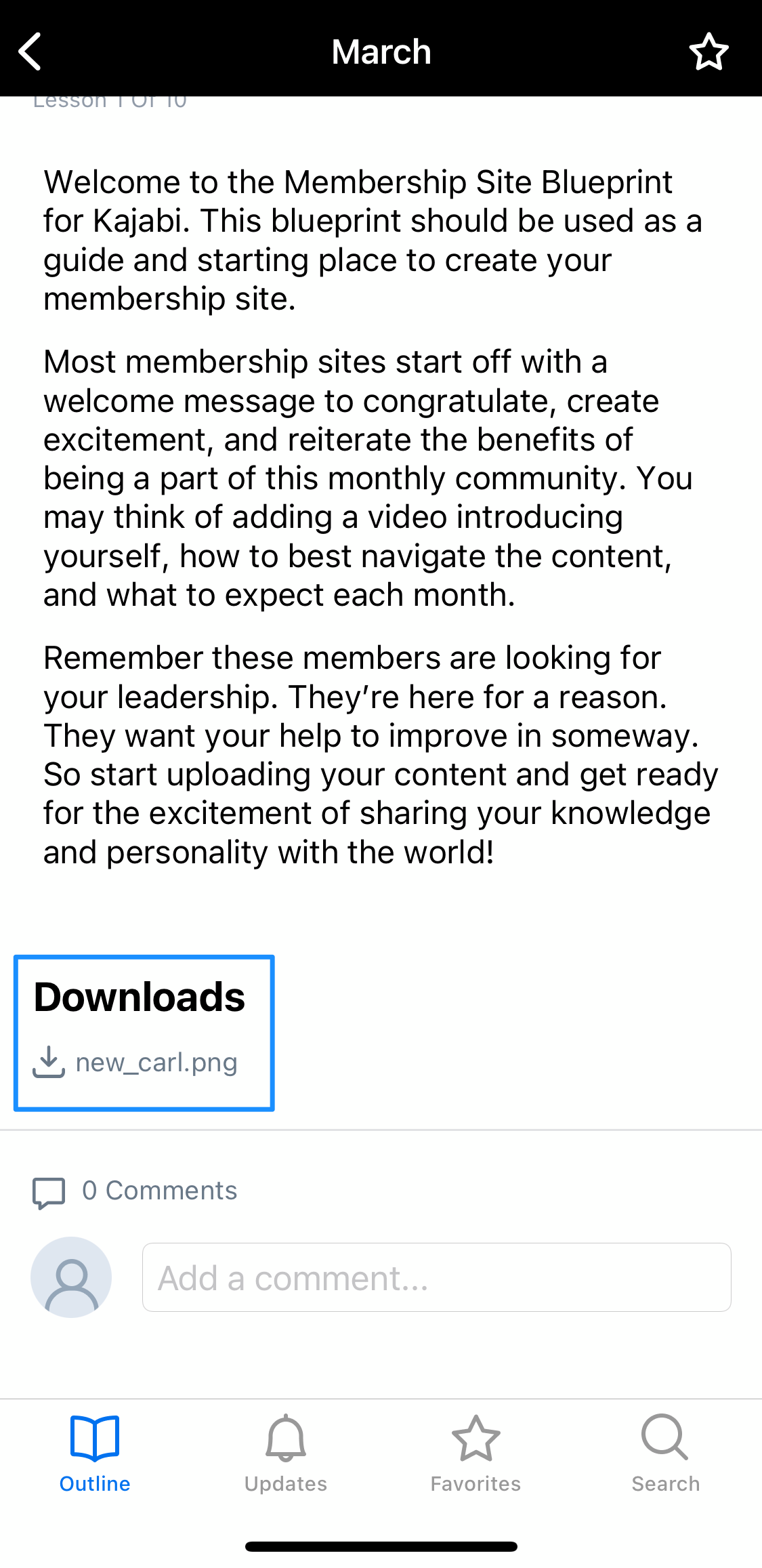 Next, you will have the available options of how you can save the file. This will vary on the file type but we recommend choosing Save to Files.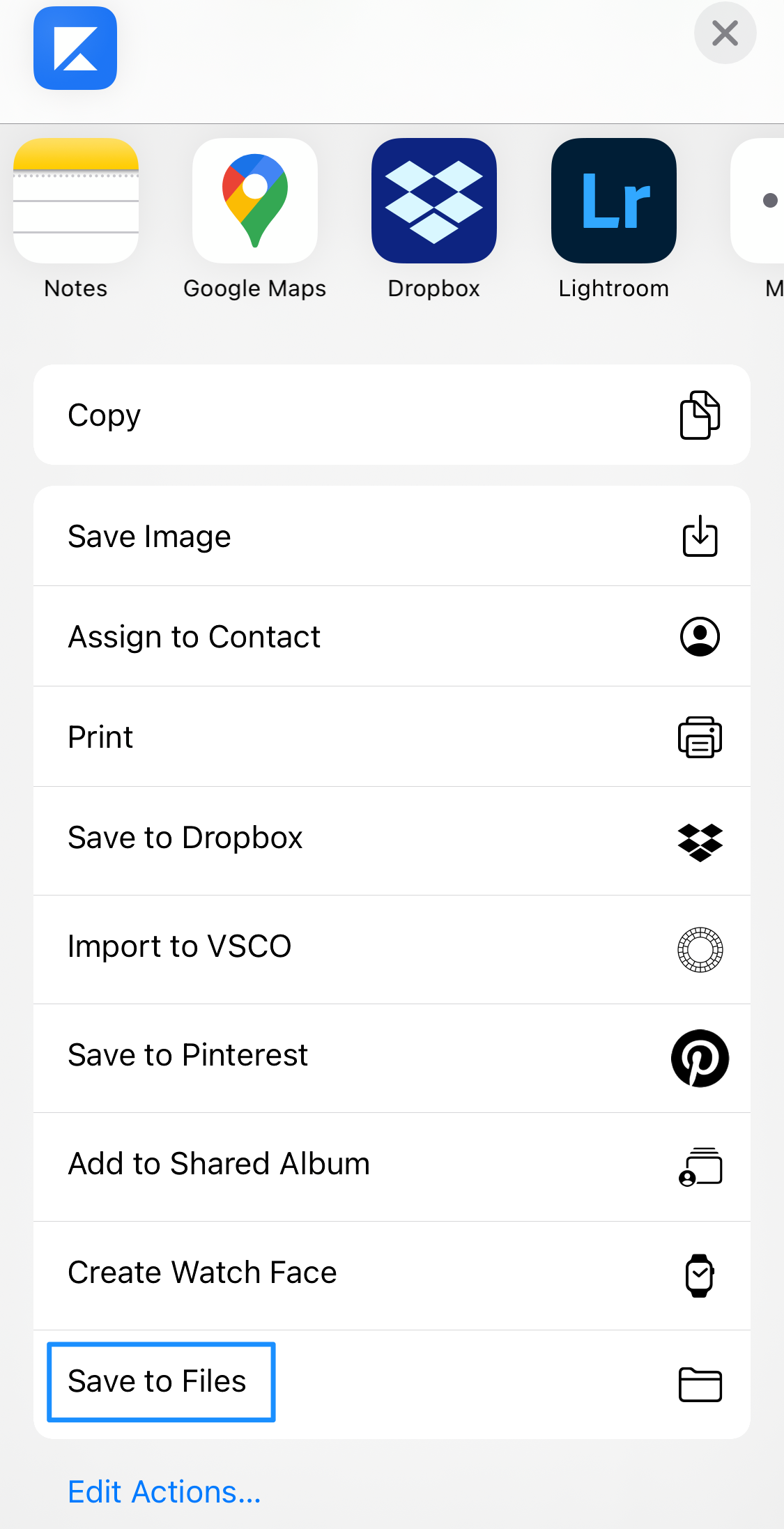 At this point, you may

rename the file

and

select a specific location

before saving it. And once you're done, click Save.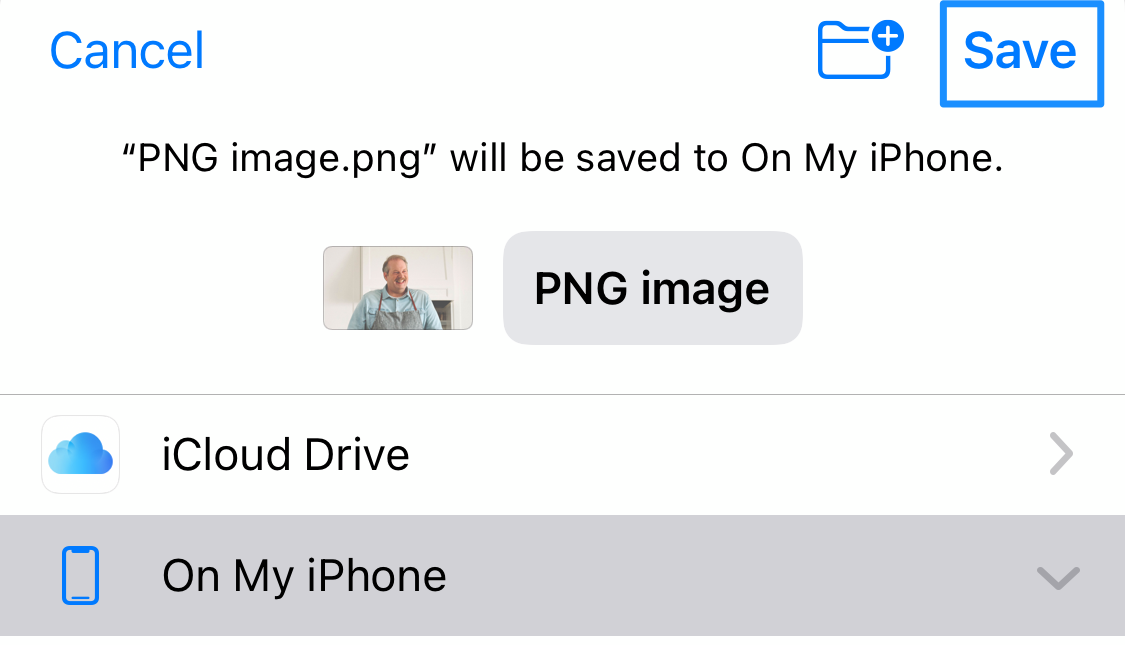 Your newly saved downloaded file can then be found in the folder or application you decided to save. In this example, because we saved our downloaded content to our files, it will be found in the Files app.