Learn how your Members experience your Community.
---
In this article:
---
How do my members access the community?
Your Members will access your Community through an Access Group.
An Access Group is a product, so your members will access it through their library just like any other product.
If they are a part of multiple Access Groups, they will see them all in the library, but it won't matter which one they access the Community through.
However, if you share the direct link to the Community, your members will be redirected to the login page for your Community.
With the direct link to your Community, your members can easily log in with the Magic Link.
Note:
If you are trying to onboard new members, you will need to send them to the Offer page before they can access the Community. Do not send the direct link to your community unless they have already purchased the Offer and are part of an Access Group.
---
Community Login with Magic Link
How does the magic link work?
Your community member can log into your community by entering the email address associated with their account into the community login page: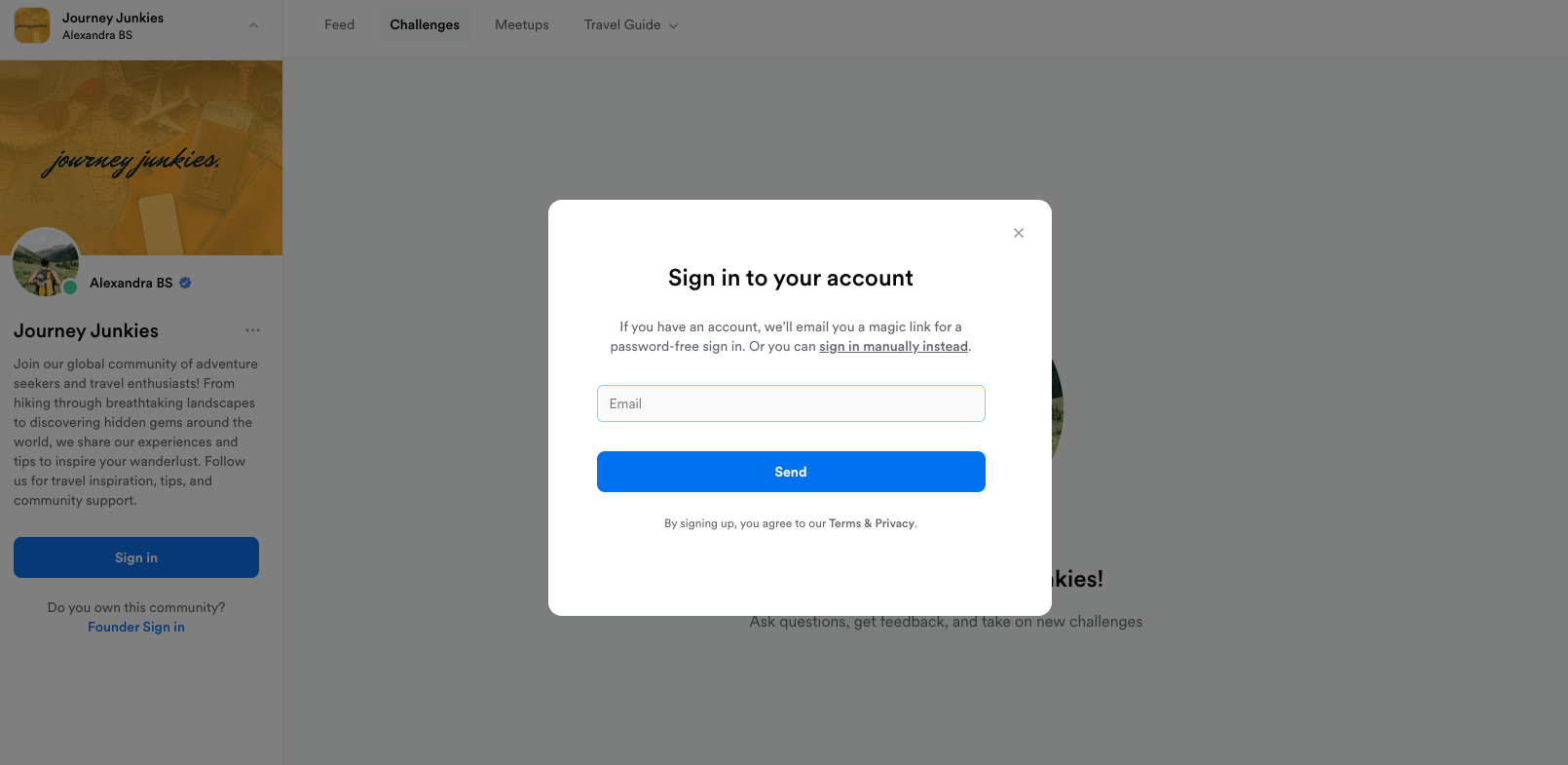 Note:
If you change your
site domain
, the "sign in manually instead" link will not function properly. Reach out to
Support
to get assistance.
After entering their email address, your community member will receive their magic link in their email inbox. By clicking "Sign in," they can enter the community: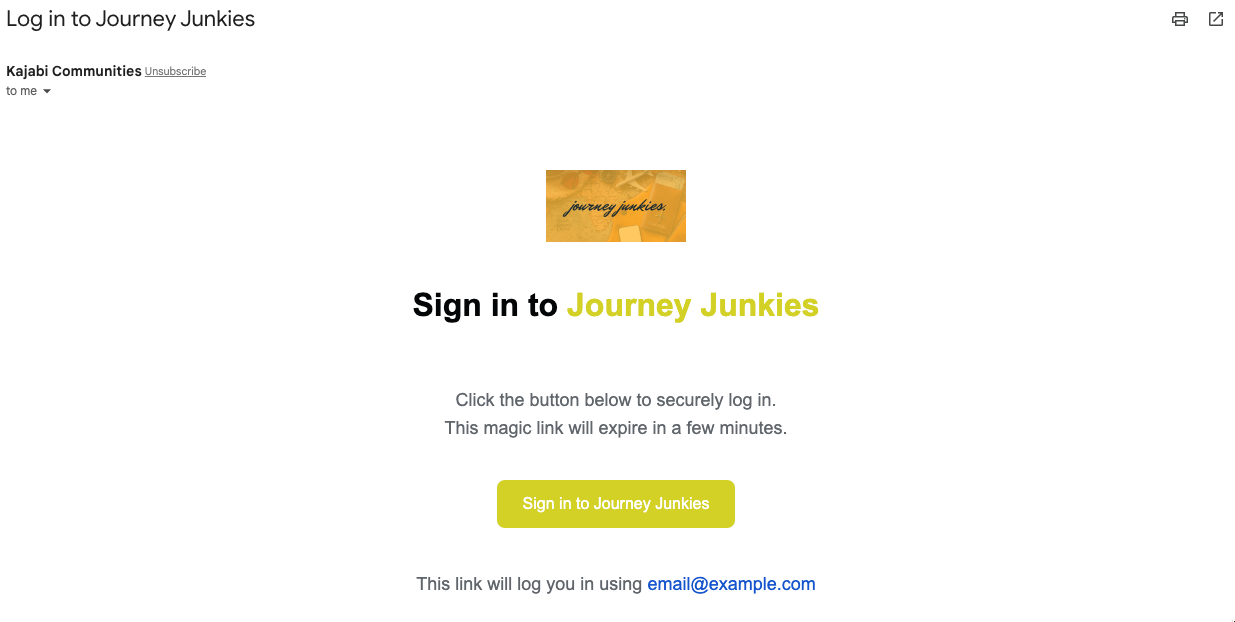 ---
How does the community look to my members?
The Community looks almost identical to your Members, with a few key differences:
Members will only see the content that is assigned to their Access Group(s). They will never see content that belongs to an Access Group they are not a member of.

They will not see the Community Settings option.
---
Which notifications do my members get & how can they control notifications?
Your Members can control which notifications they receive just like you can by going to Settings > Notifications.
By default, your members will receive in-app, email & mobile push notifications for the following:
When someone mentions them or @everyone

When you post or update an announcement

When a meetup they RSVP'd to is starting

When you join the live room (you have the option to disable this when you join)
You can update the default notification functionality for your Community by going to Community Settings > Customization and toggling on or off "Send email notifications to members".
---
What do the emails look like?
The emails come from Kajabi Communities at noreply@communities.kajabimail.com and are not customizable at this time.
---
And that's how your Members experience the Community! Please vote below and let us know if you found this article helpful. We value your feedback. Thanks for being the best part of Kajabi!