Edit the end of your Kajabi Community URL to match your brand and build brand recognition among your members.
To update your Kajabi Community URL:
Open your Community.
Then, click Community Settings.
Open Details.
Then, navigate to the URL Name field to change your URL.
Input your new URL Name and click out of the text box to save your changes: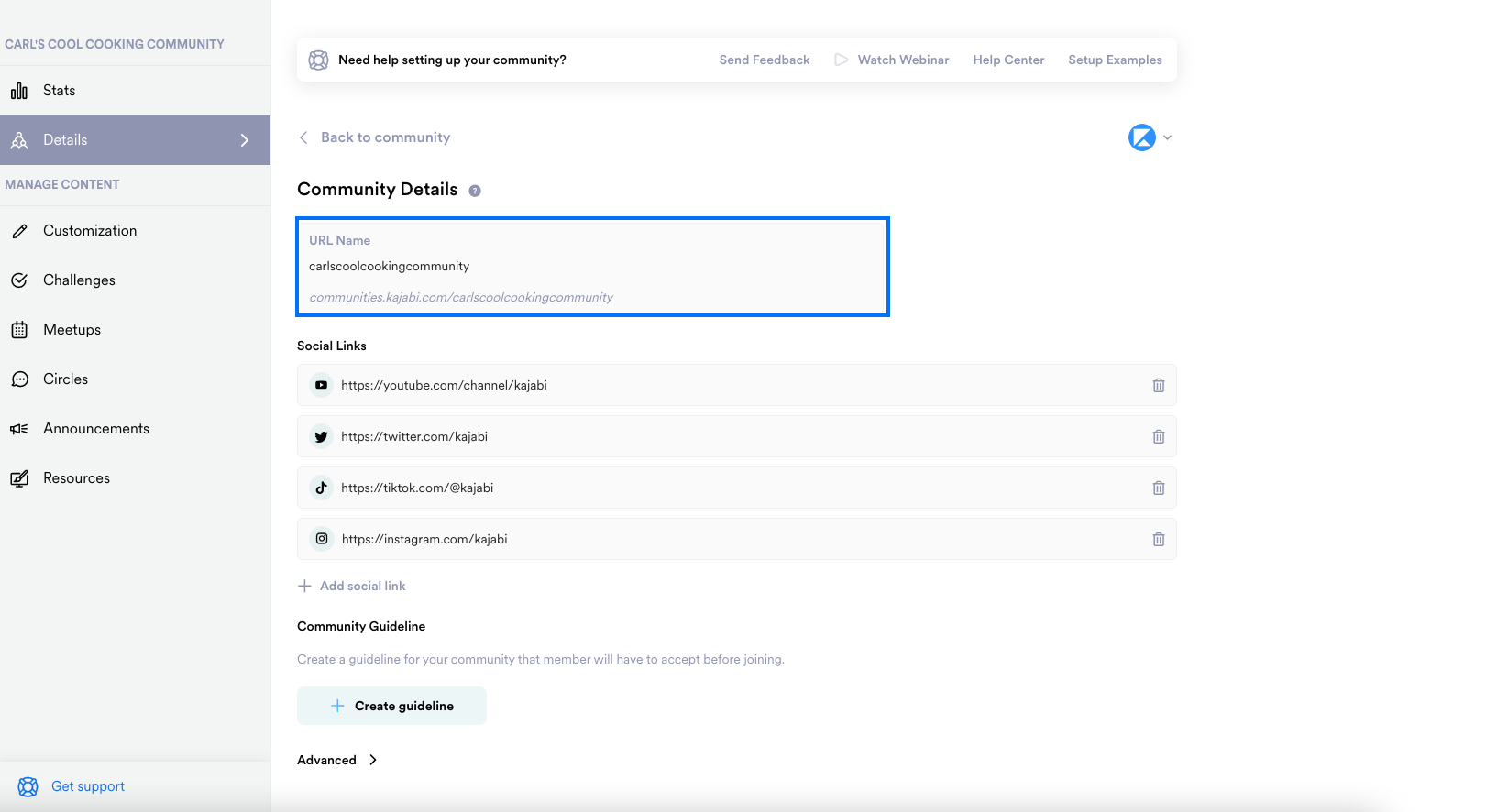 The updated URL Name will display at the end of your full community URL. For example, instead of:
kajabi.communities.com/yourcommmunityname
you can customize your URL to:
kajabicommunities.com/kitchencommunity.
---
And that's how you can update your Community URL! Please vote below and let us know if you found this article helpful. We value your feedback. Thanks for being the best part of Kajabi!