Highlight your community posts to your main Feed and your Circle.
---
In this article:
---
Pinning posts
Spotlight a post from your Circle by pinning the post to the top of the Circle it was posted in. 
If you want the post featured on your main feed, you can choose Pin to feed. 
Note:
With your Kajabi Community, all posts (including posts featured on your main feed) are only visible to the Access Group you set.
---
How to pin posts in your circle
To pin a post in your Circle:
Open your Community.
Navigate to the Circle you wish to update.
Locate the post you wish to pin.
Click the … menu.
Select Pin to circle: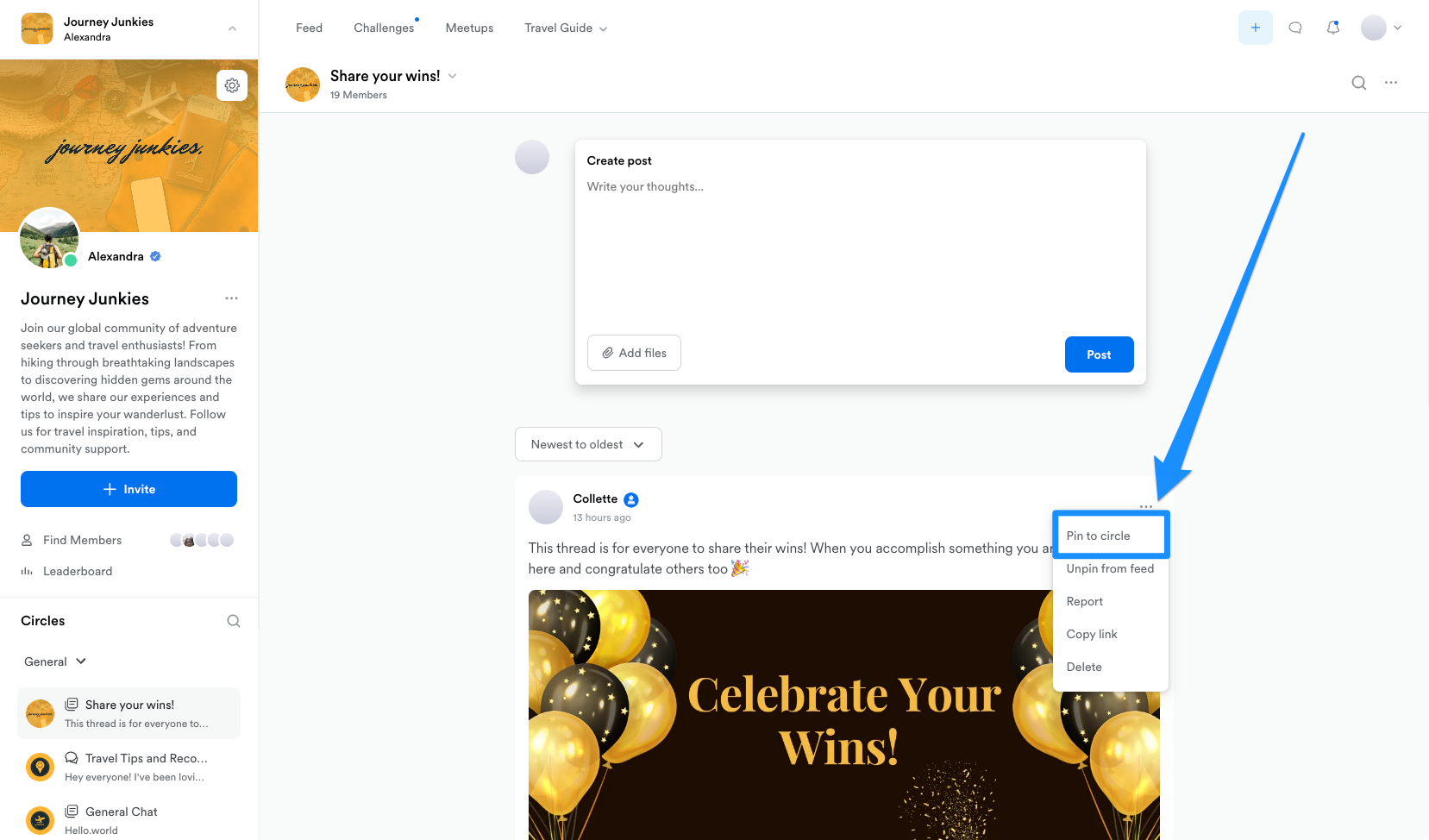 If you want to pin the post to your main Feed, select Pin to feed: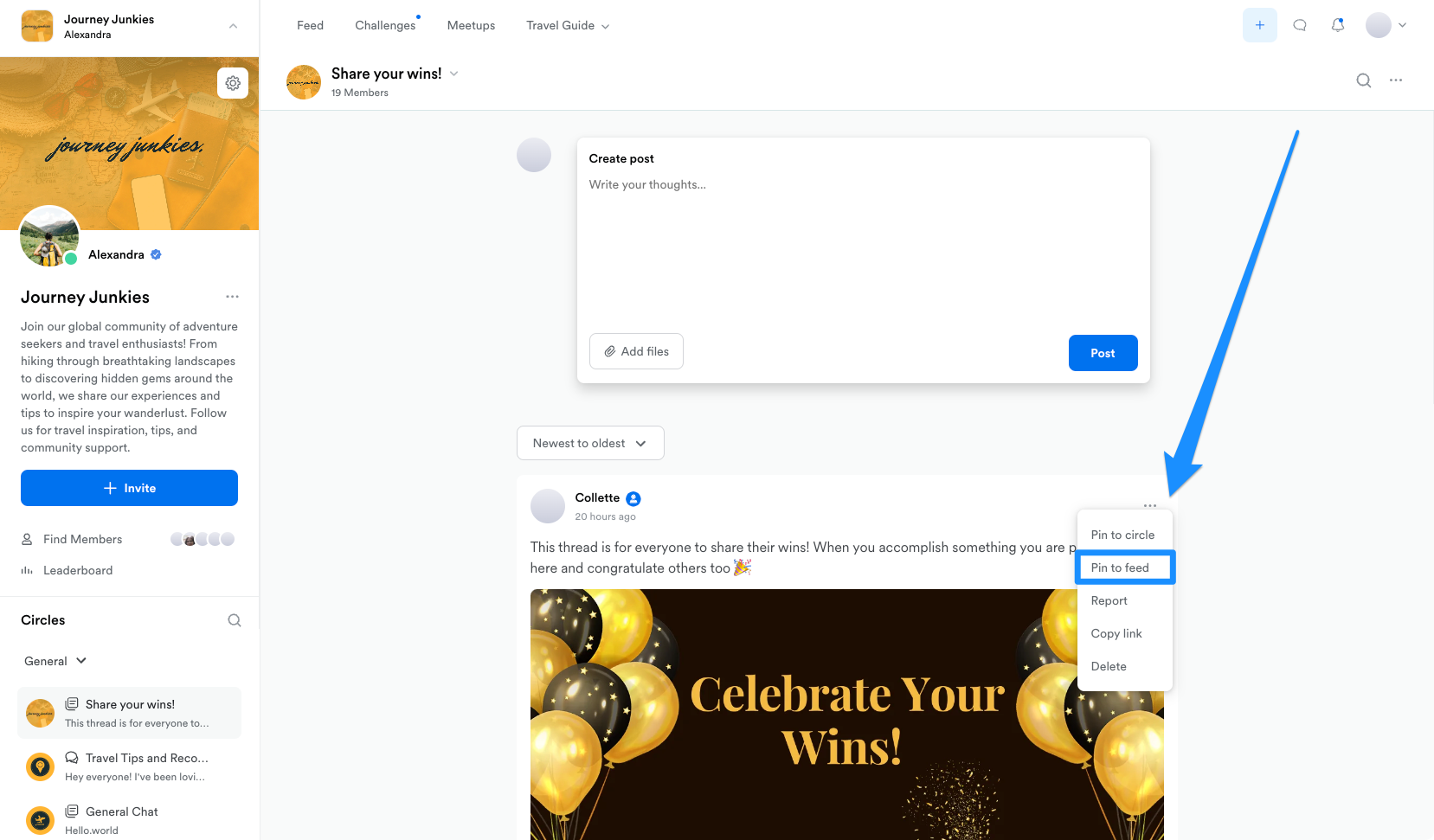 ---
And that's how you can highlight a post by pinning it to your community circle! Please vote below and let us know if you found this article helpful. We value your feedback. Thanks for being the best part of Kajabi!