To create a blog, you must create your first blog post. Learn to create, customize, and add tags to your Blog Posts.
---
In this article:
---
Add a

p

ost

to your

b

log
From the Dashboard, click the Website tab.
Then, select the Blog tab.
In the top right corner, click + New Blog Post:
Learn to add media to your blog posts
---
Set a specific publish date
This is a great tool when migrating your blog posts over to Kajabi from another platform like Wordpress. You'll be able to keep your publish dates consistent with your former blog host and schedule future posts to go out with ease.
From the Dashboard, click the Website tab.
Then, click Blog.
Choose an existing Blog Post or create a new one.
Click the Set specific publishing date.
Select a date when your Blog Post will be published: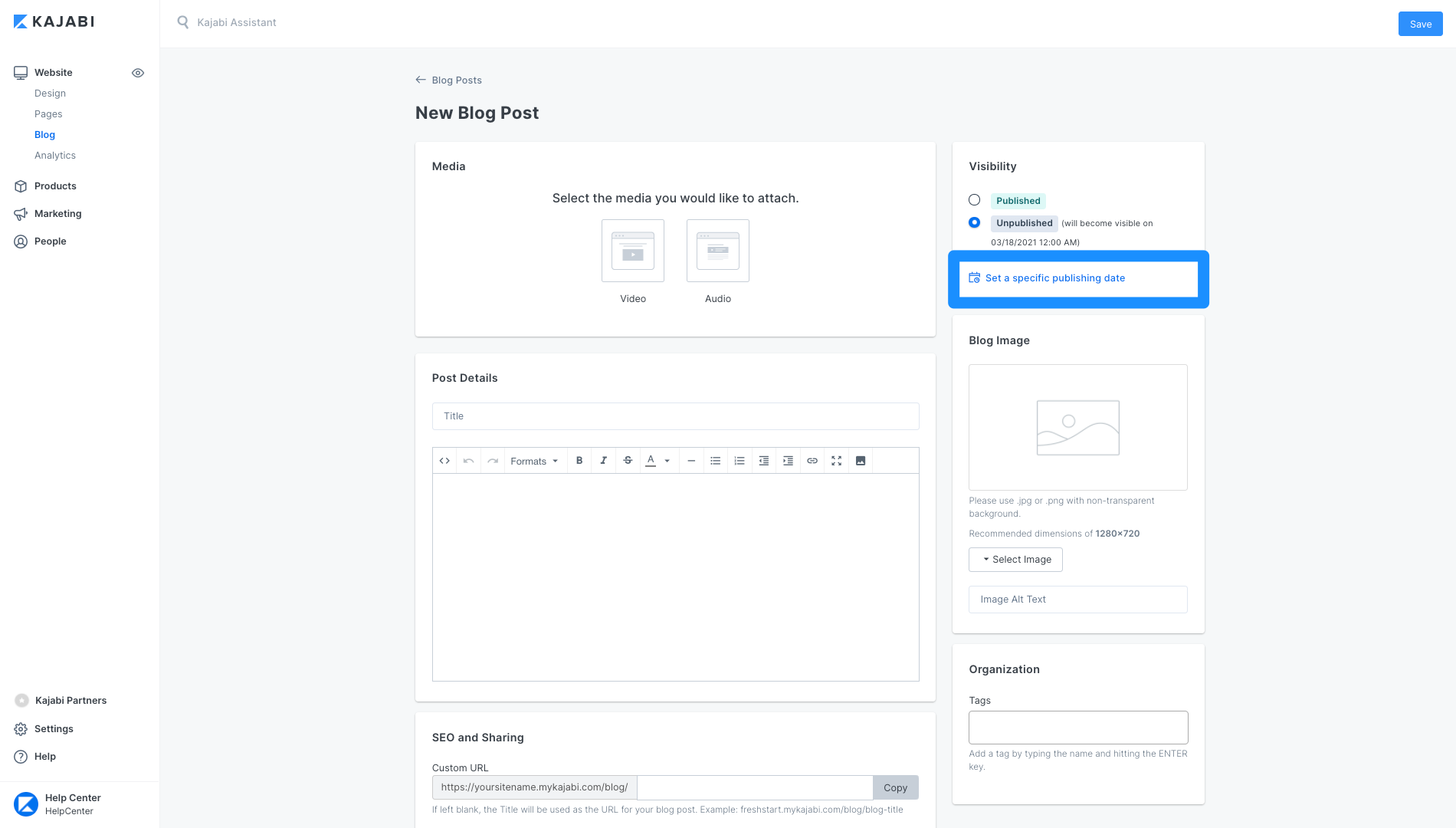 ---
Adding tags to your blog posts
Tagging your Blog Posts is a great way to keep them organized. After adding the tags and saving your changes the tags will be displayed as categories on your blog homepage.
From the Dashboard, click the Website tab.
Then, click Blog.
There, select an existing Blog Post or create a new one.
On the right side of the page, enter your tag title to search or create a new Tag in the Tags section of the Blog Post Editor.
Select your existing tag or click tab/enter after entering your new tag to apply.
Then, click Save: