Learn to embed video content in your Blog Post with Kajabi.
---
Embed a video in your blog post
Looking to upload your video to your Blog Post?
Click here
to learn how to upload media to your Blog Posts.
First, copy the embed code for the video you would like to use.
If you are embedding a video from YouTube, click Share under the video player: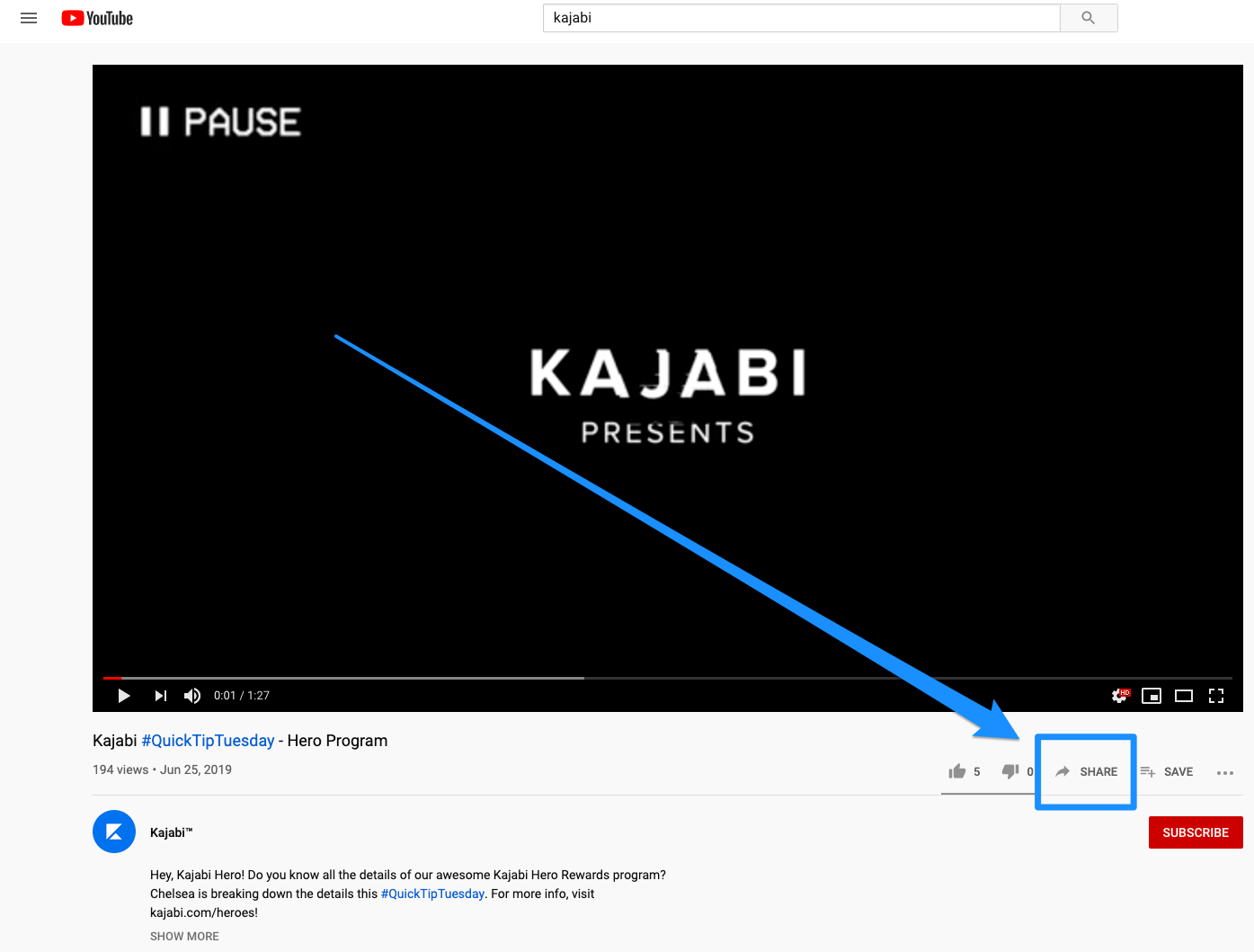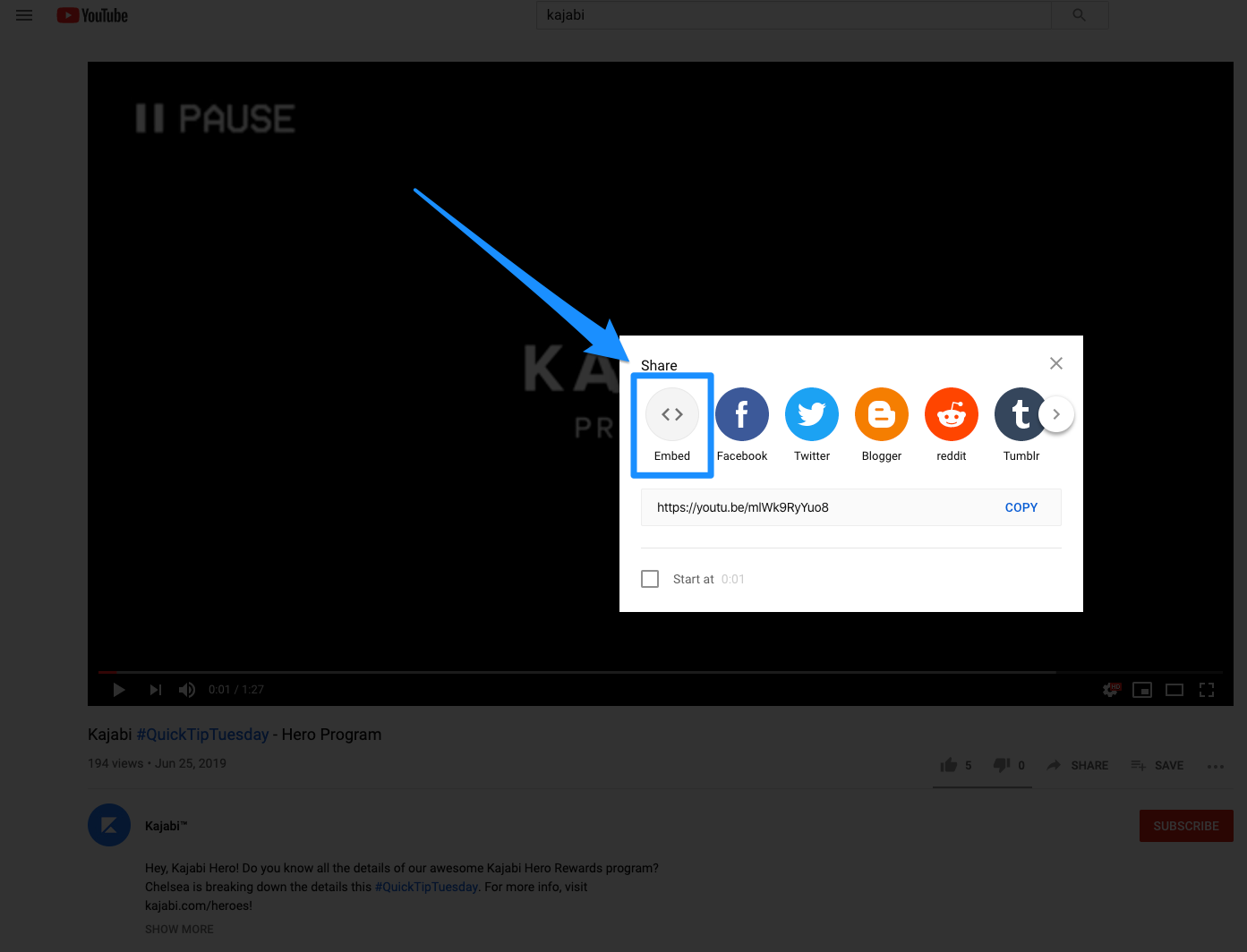 From there, copy the Embed Code: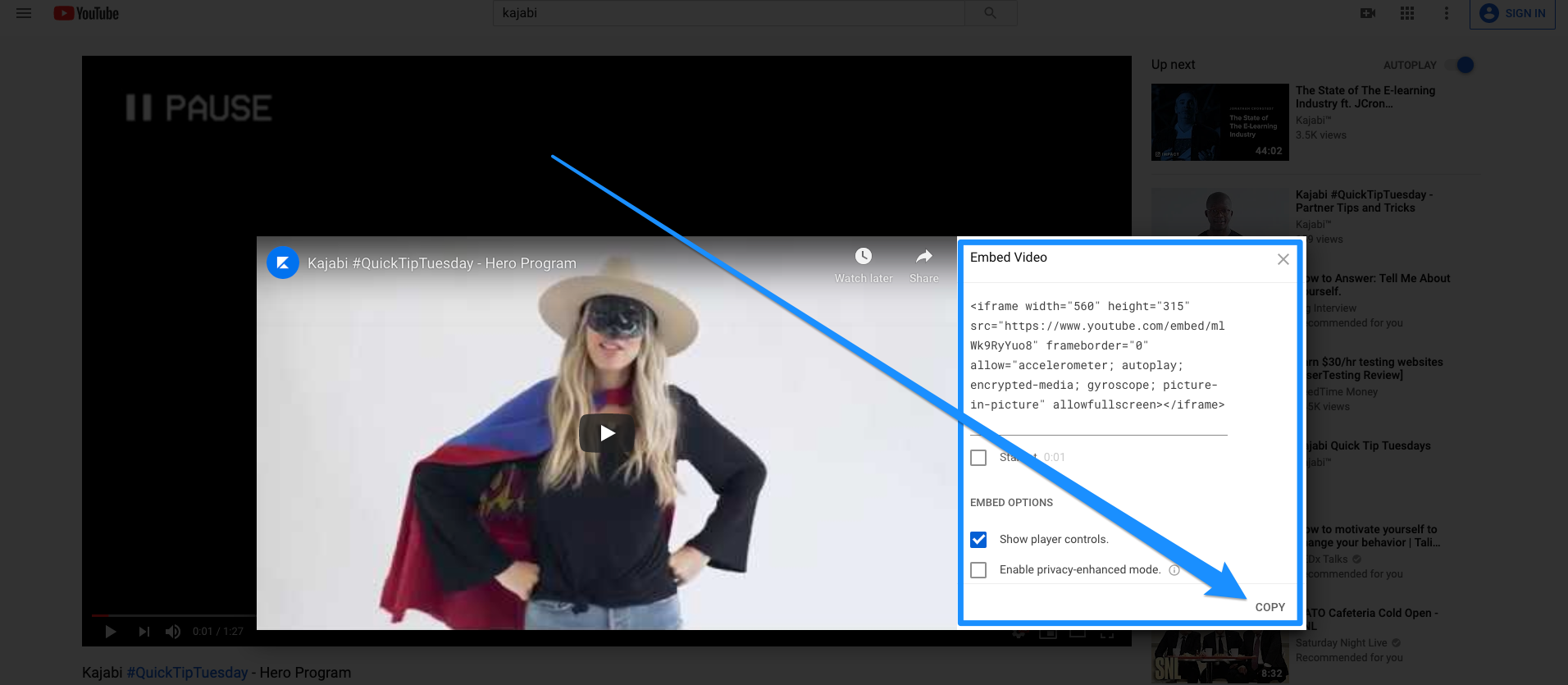 Next, you will need to paste the Embed Code into the Source Code of your Blog Post:
Open the Website tab from the Dashboard.
Then, click Blog.
Edit an existing Blog Post or create a new one.
Open the source code of the Content section on the Blog Post (click the <> symbol in the top of the toolbar).
Paste the embed code and click Ok.
Click Save to update your Post:
And that's how you can embed a video! Please vote below and let us know if you found this article helpful. We value your feedback. Thanks for being the best part of Kajabi!