PayPal is a service that enables you to pay and accept payments. PayPal uses data encryption and anti-fraud technology to help keep your information secure, reducing the risk of online fraud. Learn to connect PayPal to your Kajabi Account.
---
In this article:
---
How to integrate with PayPal
To connect PayPal to your Kajabi Account:
Connecting PayPal will enable you to collect payment through PayPal on your site.
Step 1. Create a PayPal Business Account
First, you will need to upgrade your current PayPal account to a Business Account or create a new Business PayPal account.
If you already have a PayPal Business Account, skip to Step 2.
A Business PayPal account is required to connect PayPal to your site: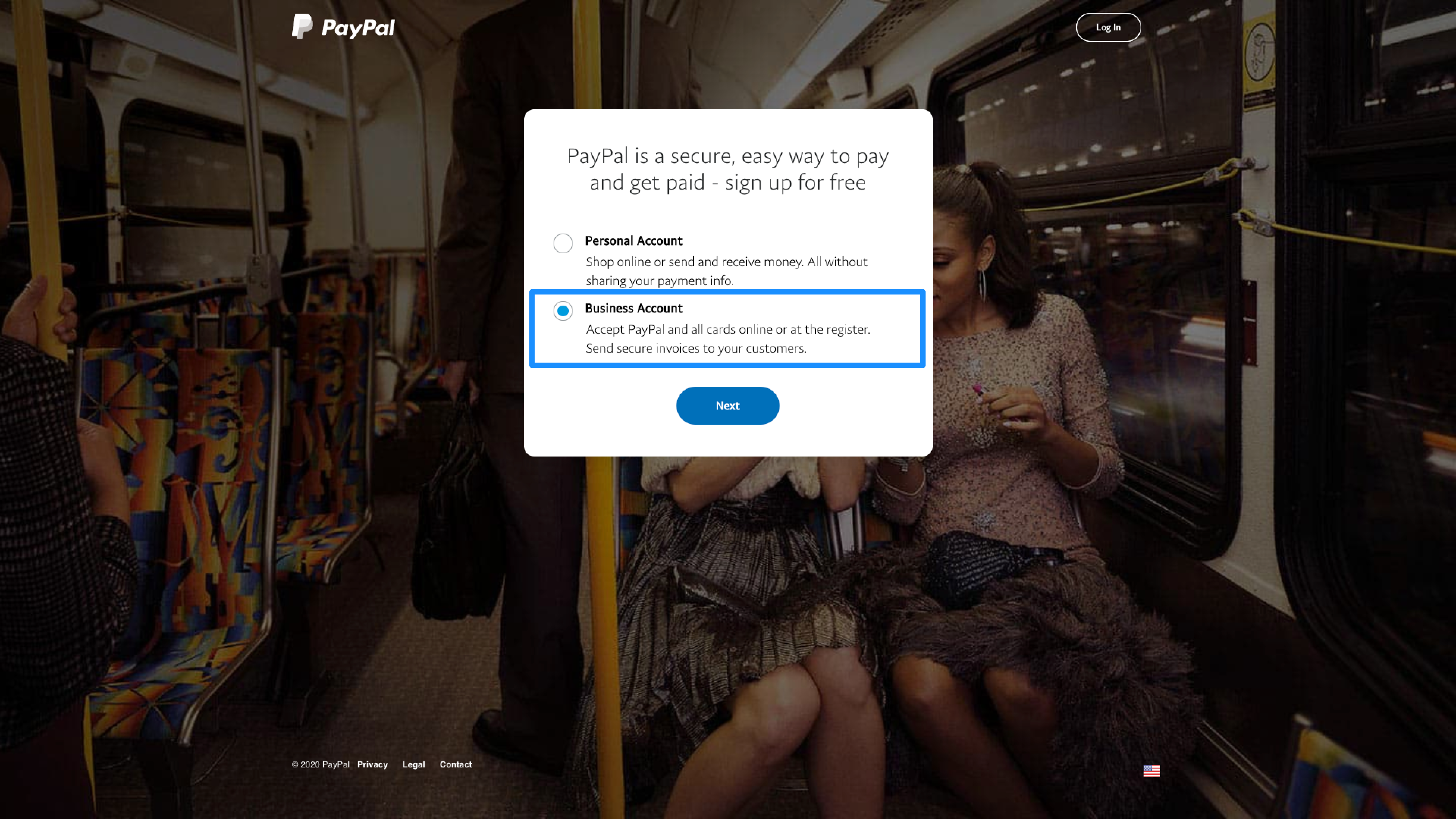 Step 2. Create a REST API App in PayPal
After you have created or upgraded to a PayPal business account you will need to go to Developer PayPal and log in with your business account credentials:
Click here to go to Developer PayPal.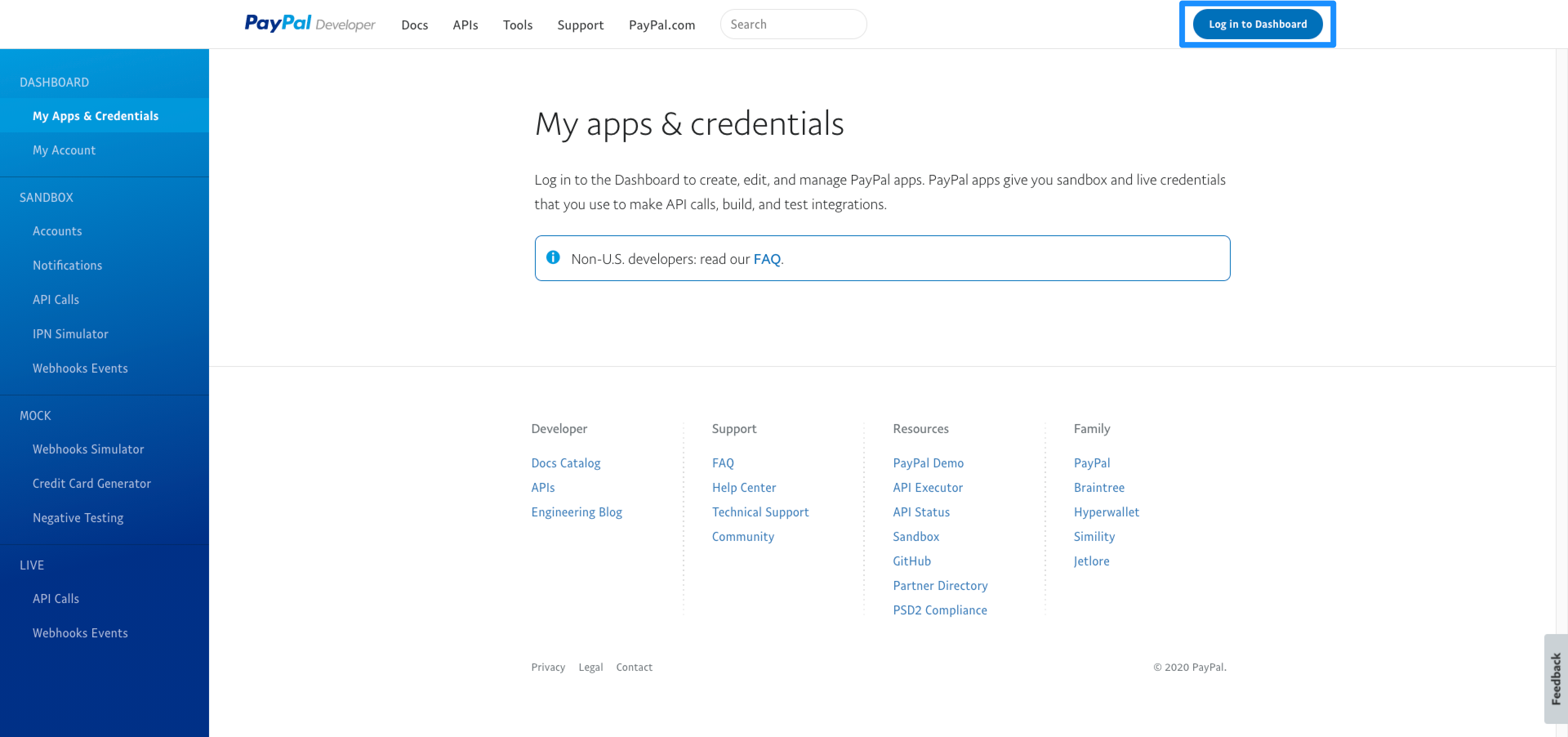 After logging in:
Click the My Apps & Credentials tab under the Dashboard header.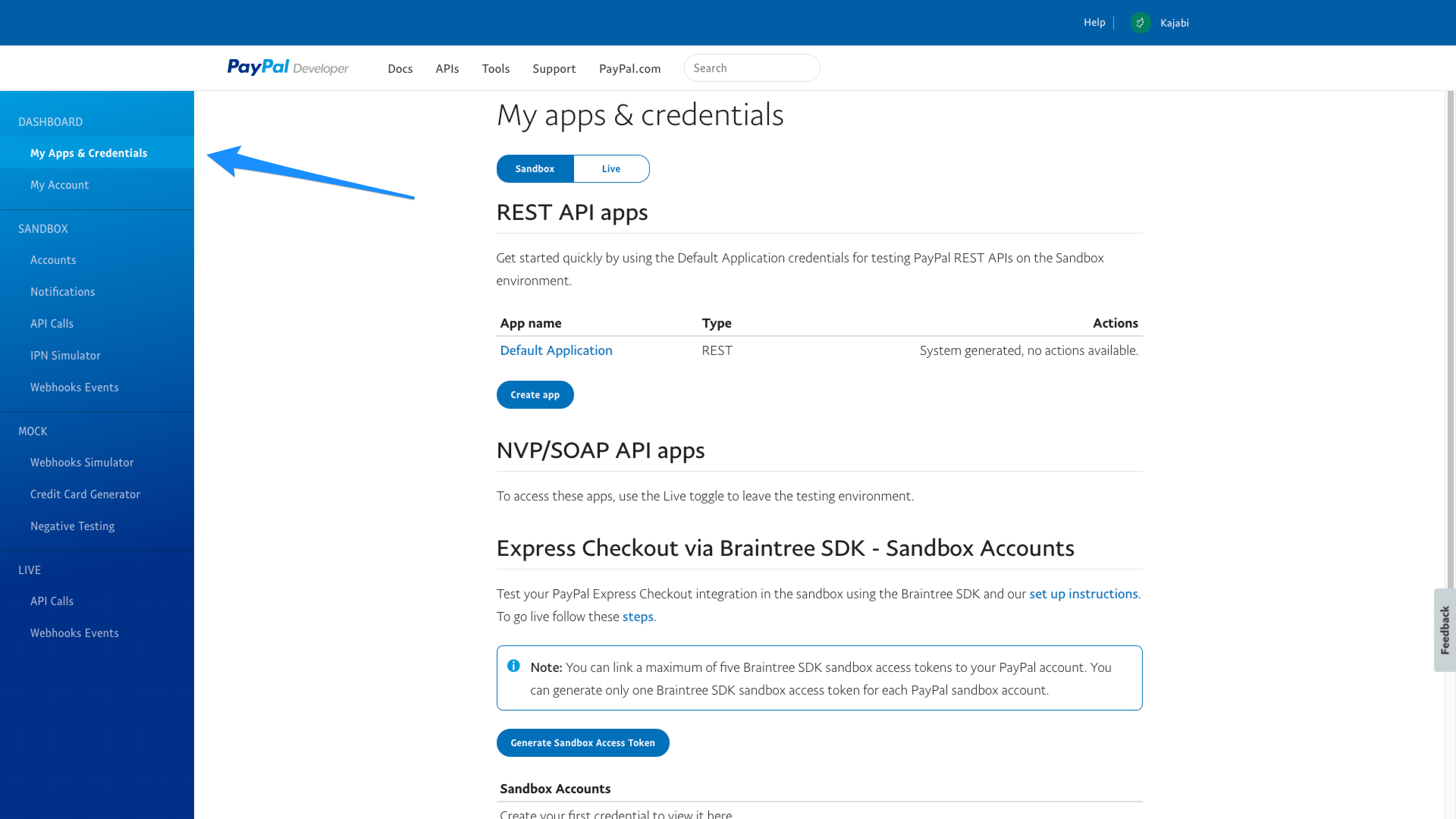 Navigate to the REST API Apps section.
Click Live.
Then, click Create app.
Fill in the App Name with the name of your site or business.
Click Create App:
You will be redirected to a page containing the API Credentials needed to set up your PayPal integration:
Copy the Client ID.
Show the Secret and copy it to your clipboard:
Tip:
If the "Create App" button is greyed out on your dashboard it should become active after 24 hours if not sooner. If it is still not clickable please contact PayPal support.
Step 3. Paste API codes into your Kajabi Settings
After setting up your PayPal account, navigate to your Kajabi account to enter your PayPal Client ID and PayPal Secret onto Kajabi.
Open the Settings tab from the dashboard.
Select Payment Integrations.
Click Connect on the PayPal >integration.
Enter your PayPal email address.
Paste the Client ID and Secret:
Warning:
PayPal doesn't automatically update changes made to Offer Titles in customer invoices. Consequently, if the title of your offer is changed, the former title will still be shown on the invoice. Because of this issue, we recommend creating a new offer with the new title to ensure consistency for your customer purchases and invoices.
---
PayPal receipts
When a Member purchases an Offer with a PayPal account they will automatically receive a digital receipt in the email inbox associated with their PayPal account or the email address used when checking out as a guest with PayPal: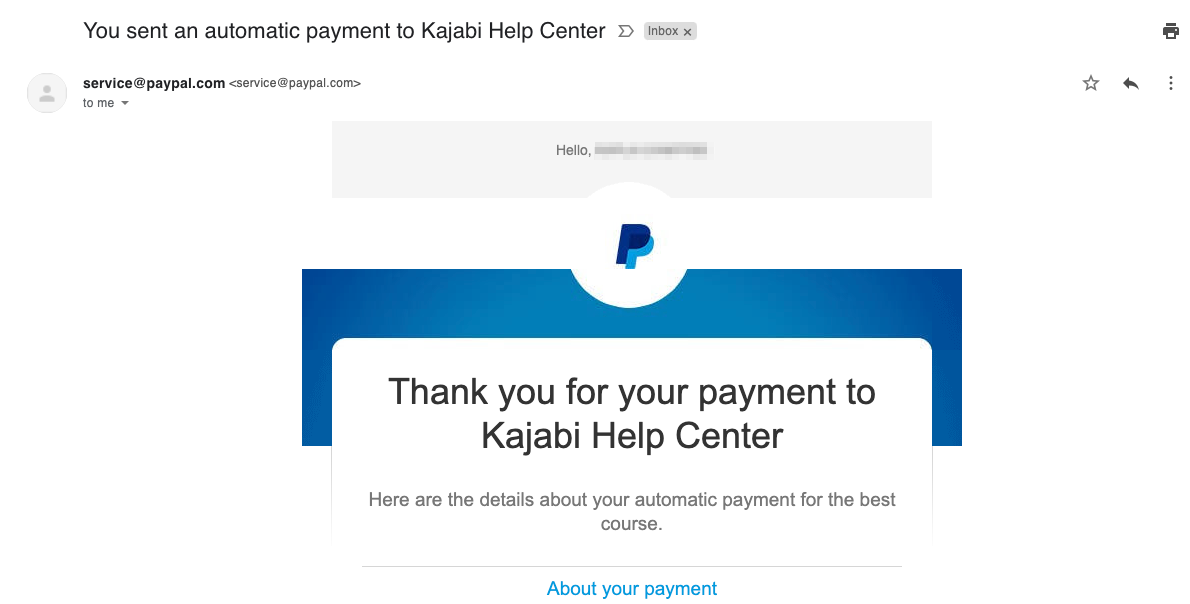 ---
Connect a different PayPal account
Connected the wrong account or need to change the PayPal account connected to Kajabi?
Detach your PayPal account from Kajabi to connect a different account. Learn more