Learn to use categories and posts to deliver and organize your content with Product admin beta.
---
In this article:
---
What is a Product Post?
A Post can be thought of as a lesson in your Product.
It is a piece of content (whether video, assessment, audio, text or a combination) within a Category of a Product. You can create multiple Posts within a Category.
Read How to Create a Product Post for details.
Your Posts will look like this: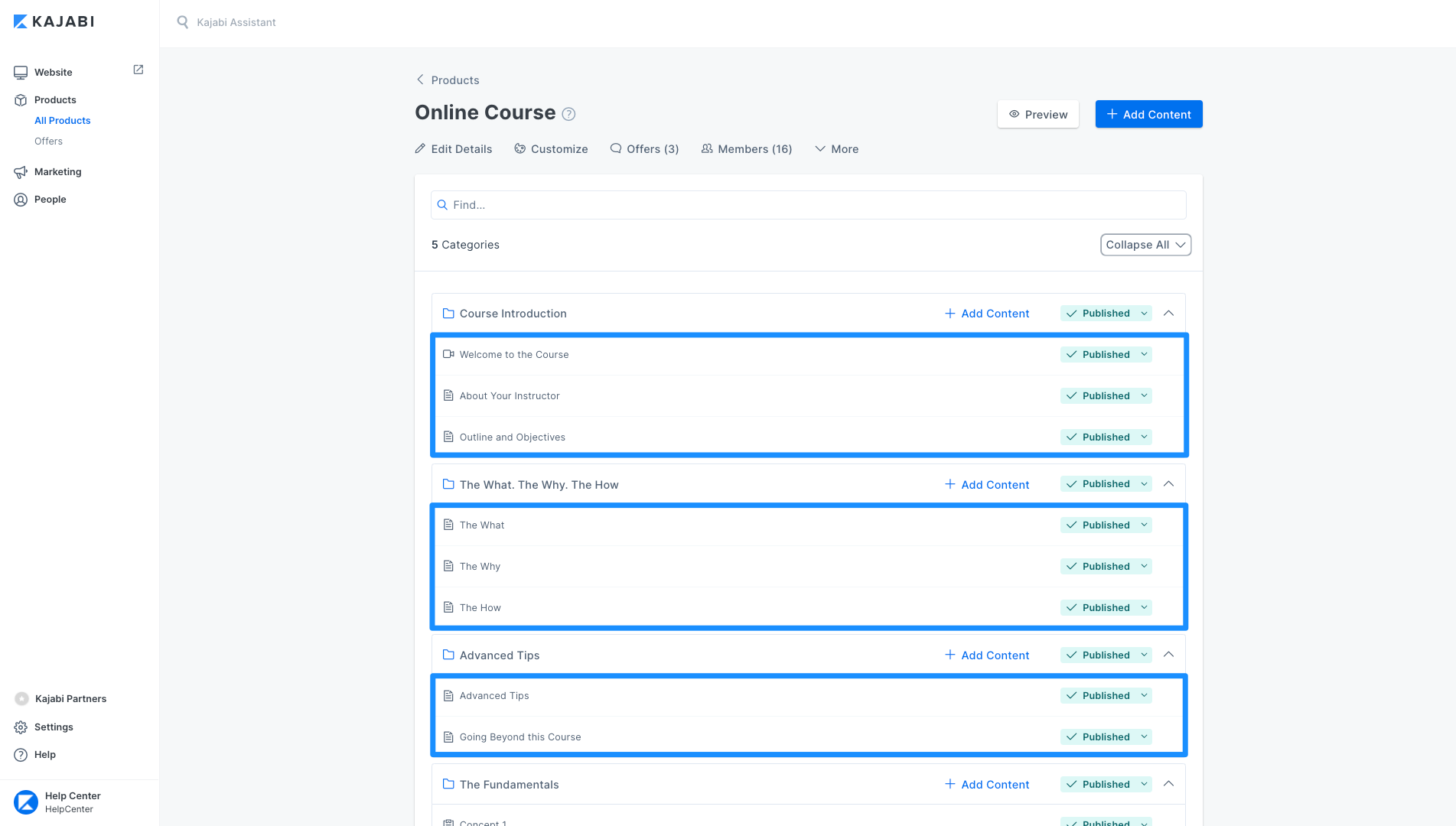 The following elements can be added to a Post:
Video or an Assessment
Downloads
Audio File
Text Box
---
What is a Product Category?
A Category is an organizational tool to contain your Posts under a similar heading.
For instance, if you are teaching a course on drumming for beginners, and you have Posts that teach about drumming techniques as well as the different kinds of sticks you can use, you could create Categories for "Techniques" and "Stick Types".
Read How to Create a Category for details.
Categories will look like this in your Product Outline: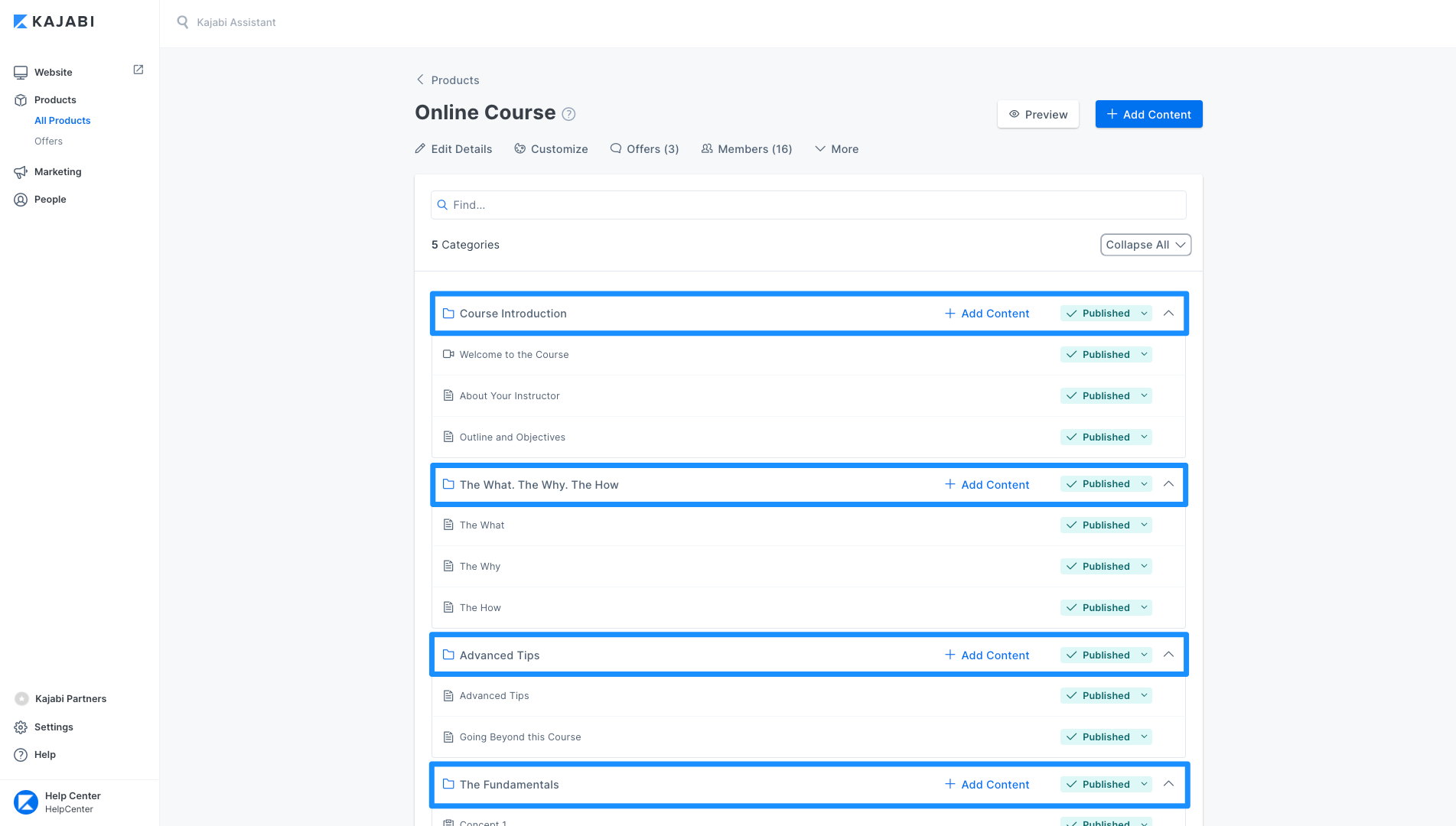 Categories are also used to Drip release content in a Product.
This can be configured in the Category settings.