The most compatible image filetype with Kajabi is PNG. If your image is not uploading properly, try converting it to png. Learn to convert an image into a .png file type.
---
Using an online image converter tool
Step 1: Finding an Image Converting Tool
There are many image converting tools to choose from, we recommend researching and finding the tool that you prefer and best fits your business needs!
In this guide, we use the Online Converter Tool to PNG.
Step 2: Start Conversion
Open your preferred image converter tool (to follow along with this guide, click here).
Drag and Drop or Select your File: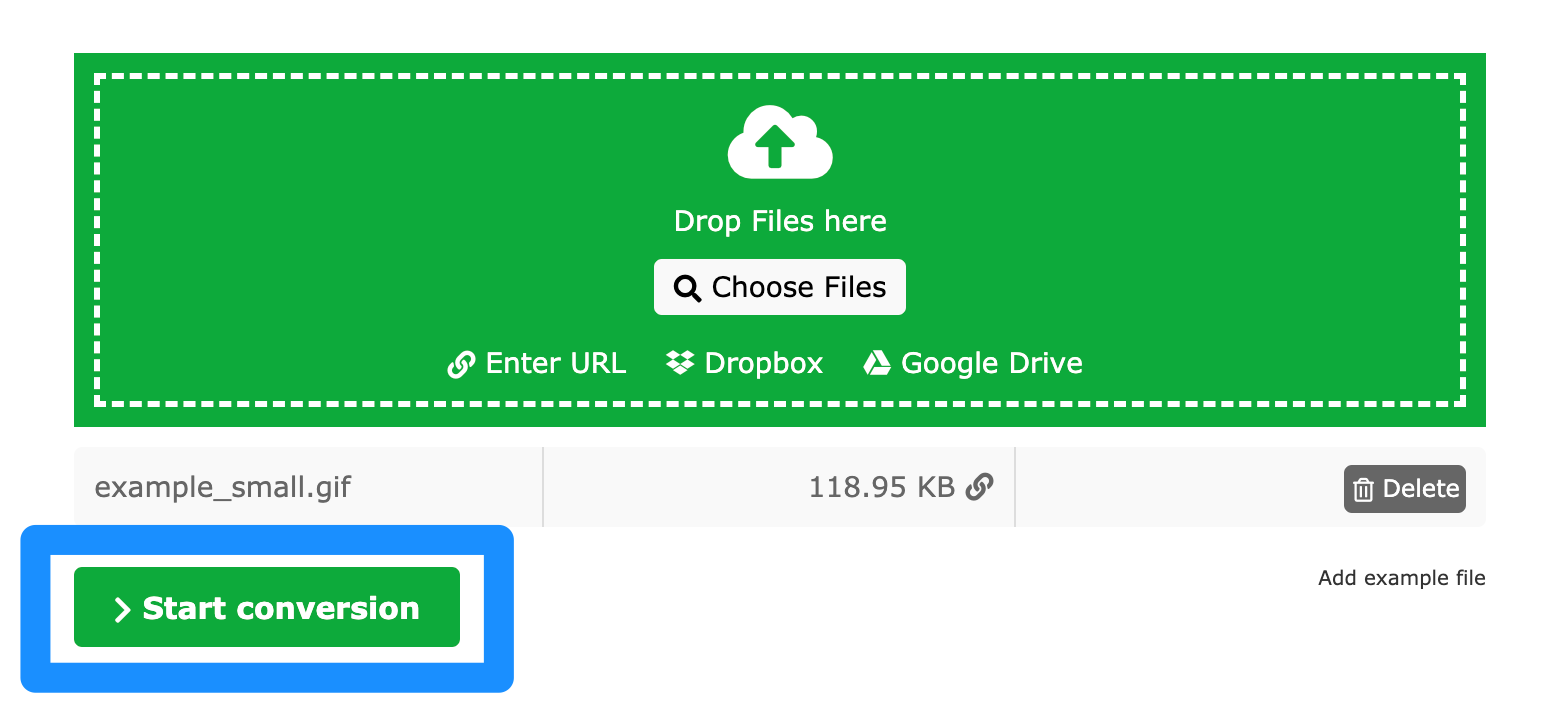 Step 3: Download Converted File
After converting your file to PNG, your file may download to your computer automatically. But if it does not, click Download: