Facebook Pixel is an analytics tool that allows you to measure the effectiveness of your advertising by understanding the actions people take on your website.
---
Creating a Facebook Pixel
Login to your Facebook account. On the Homepage, navigate to your User Menu Dropdown and click Advertising on Facebook.
Click Create an Ad.
Open the Ads Manager Menu and click Pixel under the Measure and Report section.
Click Create a Pixel, edit the pixel name if you wish, then click Continue.
Customize your Pixel Name and click Continue.
Connecting your Facebook Pixel to your Kajabi Site:
Choose Add Code Using a Partner Integration.
Navigate to Kajabi, continue through the pages and copy the pixel ID number.
From the Kajabi Dashboard, click into Settings.
Select Third Party Integrations.
Scroll down to Facebook Pixel and click the toggle to On.
When the text box appears, enter your unique Pixel Id, then click Save.
In the Facebook Pixel Dashboard, enter your Website Url and click Continue.
Click Test Events in Events Manager.
From here, test the different Events on your Site you would like to track via Facebook Pixel. The actions made in your site will then be displayed in your Events Manager after testing: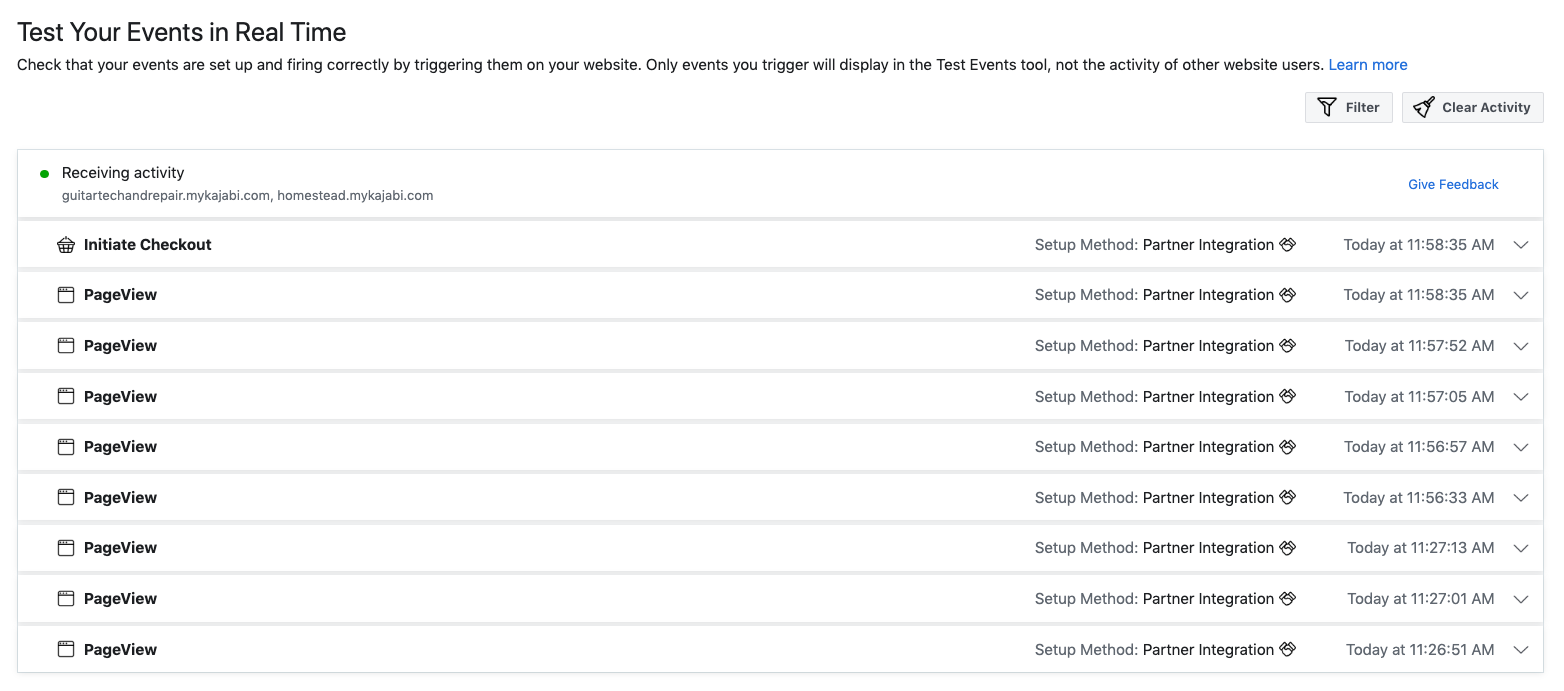 In Facebook Pixel, Events are any action made on a site such as Page Views, Completes a Registration (Form), or Makes a Purchase.
In your ads reporting dashboard, the Events you will be able to track are as followed:
Views your content

Performs a search on your page

Adds an item to their cart

Adds an item to their wish list

Initiates a checkout

Adds their payment information

Makes a purchase

Is counted as a lead

Completes a registration
Note:
For more information on Facebook Pixel Events or to learn how to create Custom Events,
Click Here
!