An offer checkout page can be customized to match the branding of your overall site. Learn to customize the checkout template below:
---
In this article:
---
With the new checkout template you will be able to customize more elements and create a personalized checkout experience for your customers:
Customers are not required to create an account or login before purchasing.
Add a banner image with a custom height.
Add your logo to the checkout page.
Add a video to the page.
Create a custom layout for checkout copy.
Read What Happens When A Customer Purchases your Course for additional details.
---
New checkout template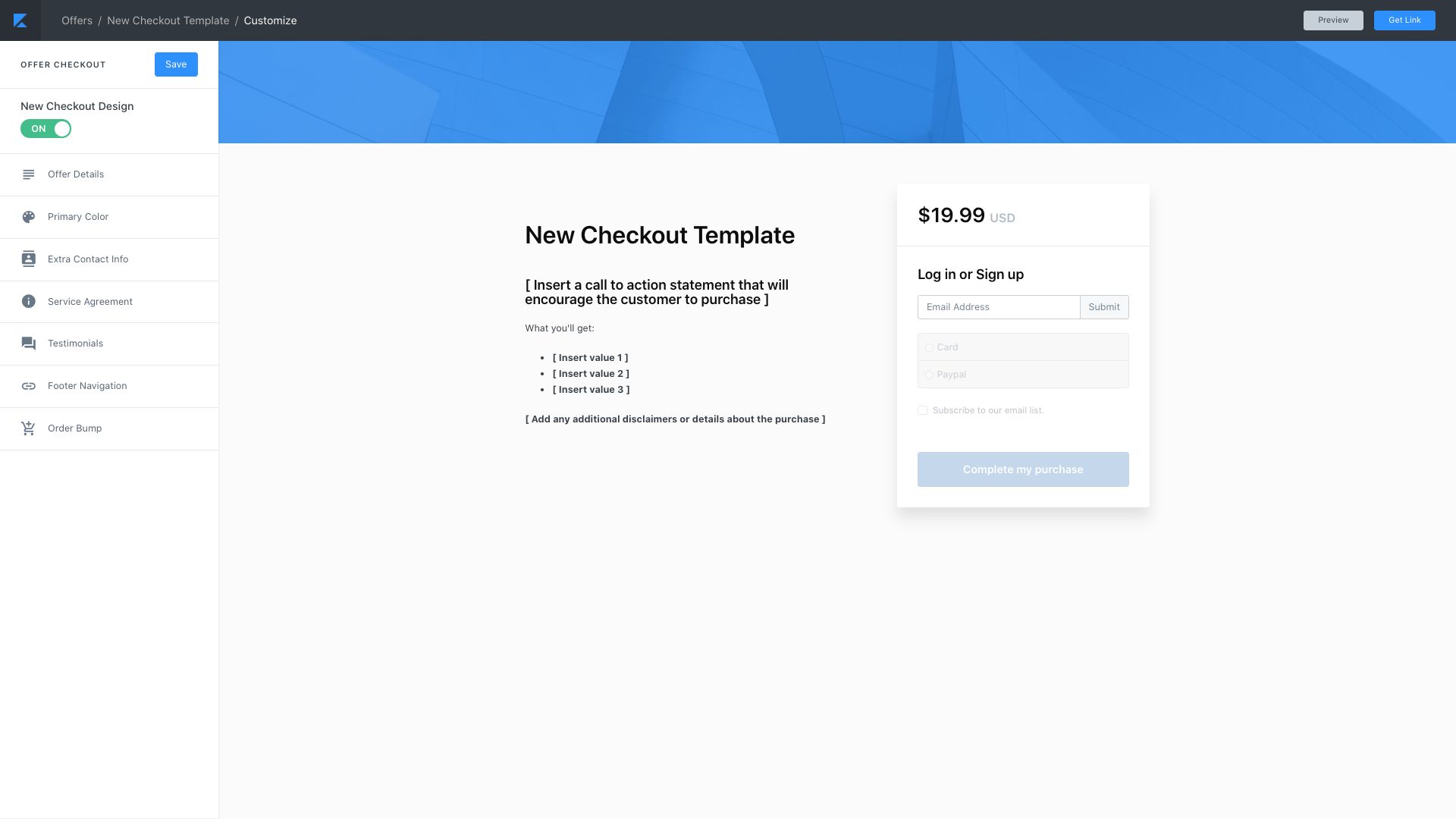 Original checkout template