If you have multiple sites in Kajabi, you can duplicate one page to another Kajabi site by exporting and importing your landing page. Learn to duplicate a landing page onto another Kajabi site.
---
In this article:
---
Step 1. Export landing page

Duplicate a landing page from one Kajabi site to another Kajabi site by exporting your landing page
Open the

Website

tab from the Dashboard.
Click

Pages.
Locate the Page you wish to export.
Open the … menu for the page you wish to export.
Then, select

Export:
---
Step 2. Download zip file
After exporting your page, check your email inbox for an email from Kajabi Support to download your exported page as a zip file: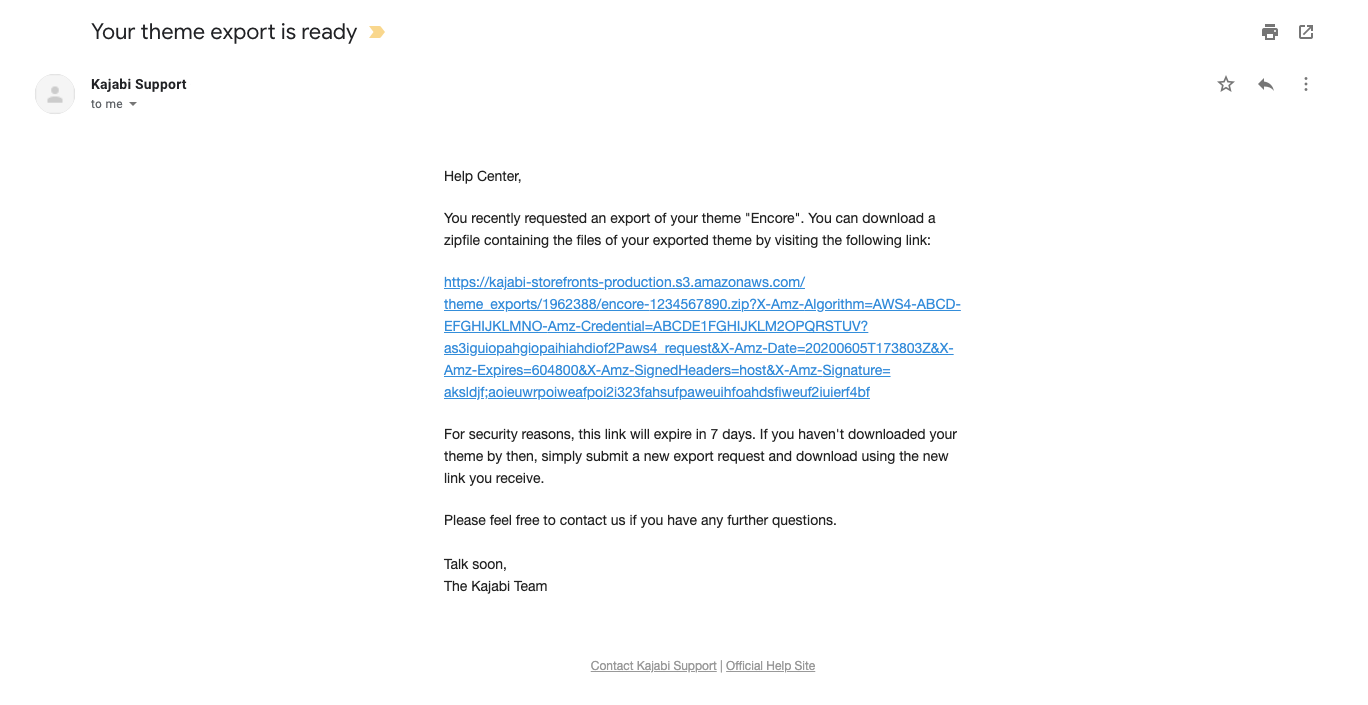 Note:
For security purposes, the link provided in the email will expire in 7 days from the date of export. If the link expires before you have the chance to download the zip file, repeat the steps to export to receive a new link.
---
Step 3. Upload theme
Now that you have successfully exported and downloaded your landing page, navigate to your other Kajabi site to upload your exported zip file:
Open the Website tab from the Dashboard.
Click Pages.
Navigate to the top-right corner and click Upload Theme.
Upload your exported file:
Your imported page can now be accessed from your Standalone Pages.
After uploading your landing page to your other Kajabi site, customize your page details to change the page title, page link, and SEO settings. Learn to customize your Page Details
Note:
If your original landing page includes a Form, recreate the Form in the Kajabi site you import your page to. If the Form includes an Automation, be sure to include the Automation when recreating your Form.