Learn to provide additional resources by adding downloadable content to your Product Post(s).
---
In this article:
---
This article refers to adding downloadable files to your Product. If you wish to add a downloadable file to your pages,
learn to use a Call to Action
to upload a downloadable file.
Add Downloads to a Post
Open the Products tab from your Dashboard.
Select the Product you wish to attach your downloadable file to.
Locate and select the Product Post to edit.
Navigate to the Downloads section directly below the Product Post Body.
Click + Add Files.
Click Choose File to upload your downloadable material from Google Drive, Dropbox, or your Hard Drive:
Note:
Copying and pasting your downloadable file link into a browser will expire after 7 days. Encourage your members to click the link directly from your Product Post to open your downloadable file.
Need a place to store your files? Try Dropbox or Google Drive to organize your downloadable files to easily access and use again!
---
Renaming your downloadable files
If you have uploaded a Downloadable File for your Members to download and wish to customize the Title displayed in the Product Post, rename your Downloadable File in the Post Editor.
Open the Products tab from your Dashboard.
Click the Product you wish to edit.
Select the Post containing your Downloadable File.
Locate the Downloadable File you wish to edit.
Click the pencil icon to edit: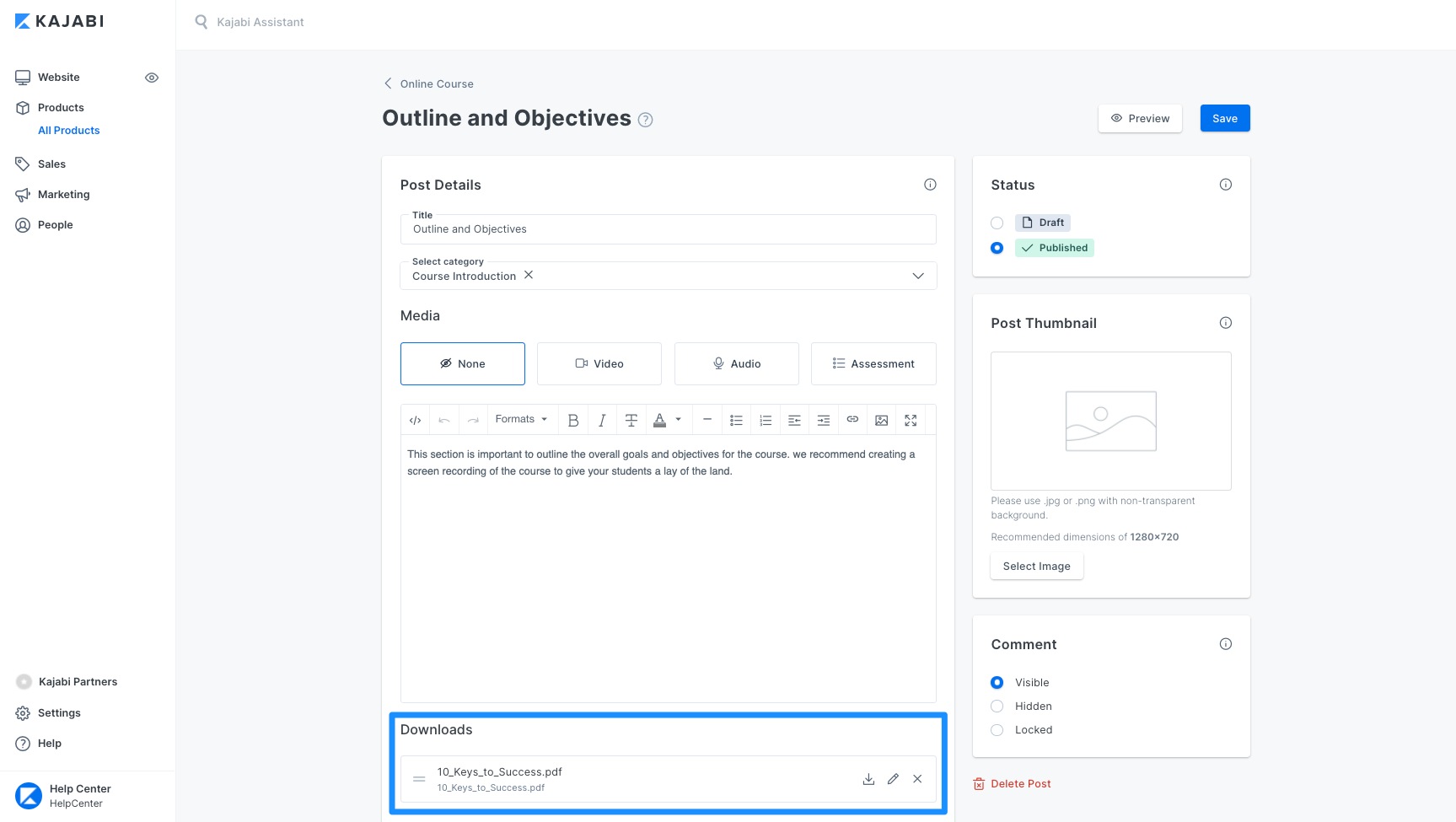 Edit your download Display name:
Click Save to keep your changes.