Find out if the Community Product Blueprint is the right blueprint for your Product.
---
In this article:
---
What is the Community Product Blueprint?
The Community Product allows you to create a space for your Members to communicate and connect directly from your site similar to that of a forum.
In addition to creating a space for your Members to communicate you have another opportunity to engage with your audience in a meaningful, impactful, transformative way.
With Kajabi, community is not just a phrase to experience transformation, but a tool to position that transformation as a sellable digital Product.
Communities are powerful for:
Increasing engagement,
Encouraging interaction,
Gaining insight into your audience's wants and needs,
And ultimately, for creating a space for transformation and connection.
Think of a forum or a social platform, but protected by a paywall and only accessible to your Members.
Your Community on Kajabi can be delivered as an add-on to your other services, as a standalone Product, or as a subscription.
Design and deliver an impactful experience for your Members with the Community Product in a way that best fits your business.
By creating a Community within your site you can offer your audience immense value to both help your Members and transform your business.
Ready to deliver your Community product to your customers? Create an Offer to begin selling your Community Product!
---
Community product editor
Your Community Product allows your members to interact with one another.
As the administrator, you can set Topics for discussion or post into the community Feed where your members go to engage with one another.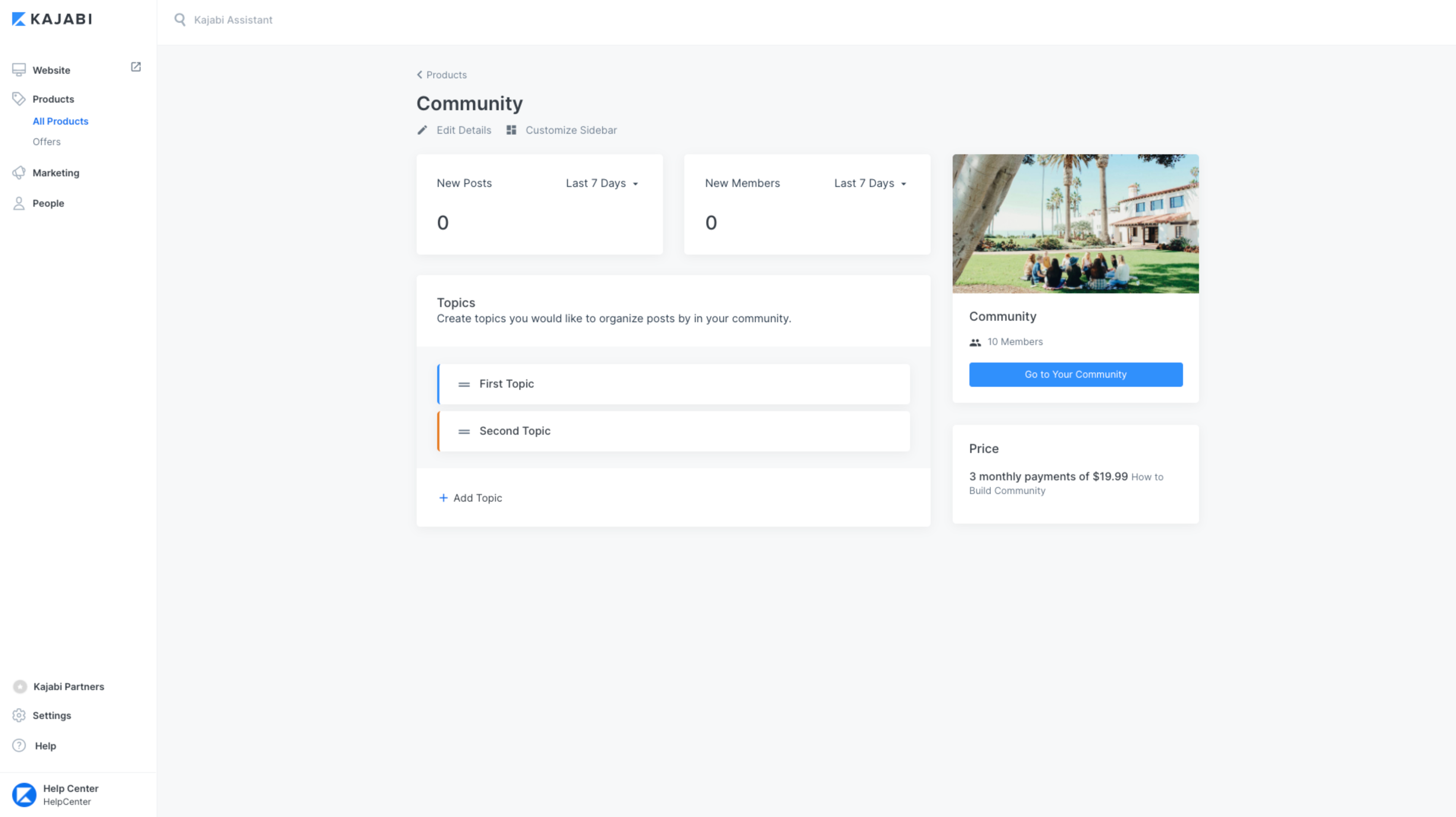 Click here to learn how to use Community Post Actions to follow and unfollow existing Community Posts, pin a post to the top, edit the Post, and delete a Post.
---
Community product: Member view
Preview your Community Member view by going to your Community. Learn more
Design your Community to match your brand and provide a space for your Members to connect with other like-minded people: