Learn to access your Affiliate User Accounts to review their individual statistics, update their Affiliate Details, change your Affiliate's Percentage, copy and share your Affiliate's unique Share Links.
---
In this article:
---
Locate your affiliate users
Open the People tab from the Dashboard.
Click Affiliates.
Select Users from the top menu.
Search or Select the name of the User you wish to view:
---
Affiliate user dashboard
Create and Manage your Affiliate Users in the Users section of your Affiliate Dashboard. If you wish to access an overview of your Affiliate data, learn to access your Affiliate Report.
Click on an Affiliate User's name to:
Review their individual Affiliate statistics
Override their Affiliate Percentage
View which Share Links are available to each Affiliate
Create a Manual Transaction to credit your Affiliate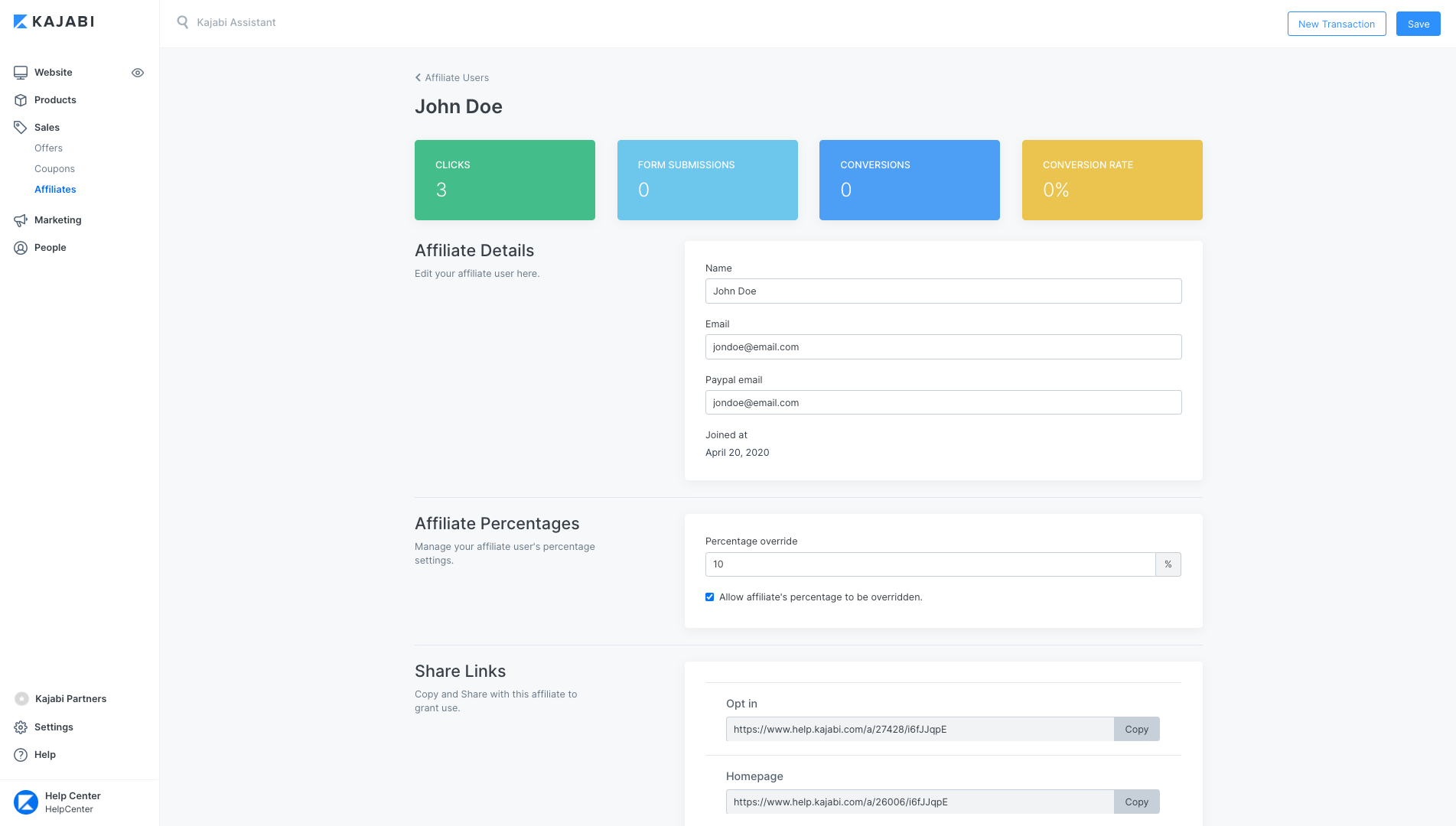 Note:
Affiliates do not automatically get added to your People tab. Because Affiliates do not need to be a Member of your site, they may only exist on your Affiliate Dashboard. However, if your Affiliates complete a Form created on your Kajabi site, purchase an Offer, or are manually imported into your People tab then you will be able to see your Affiliates in both your Affiliate Dashboard and your People tab.