Learn to test purchases as though you were a customer of your site for quality assurance.
---
In this article:
---
Test Purchase
First, clear your cache and cookies from your browser or open a private/incognito window or use a different browser.
To test your purchase in incognito mode:
From the Dashboard, click the Products tab.
Then, click Offers and select the Offer you want to test.
In the top menu, click Get Link and click Copy.
Open an incognito window and paste your link.
In the checkout page, follow the flow of your customers by going through the process of purchasing your Offer:
Tip:
If you don't want to charge your card you can:
Edit the Offer price to be free before testing the purchase.
Create a coupon for the Offer that you can use to bring the price of the Offer down.
---
Best Practices When Testing a Purchase
Only use the Offer Link (not the Preview link) when testing: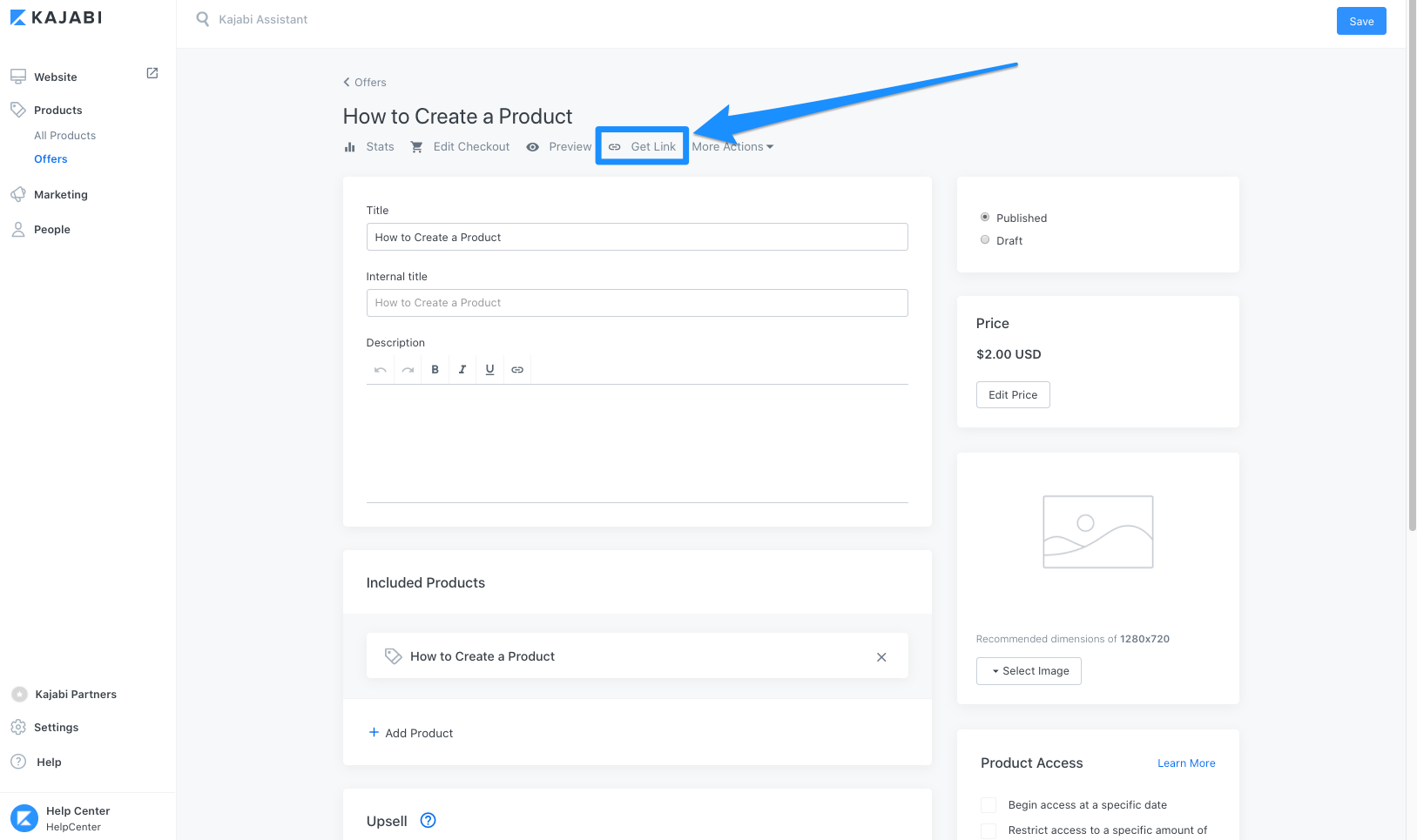 Always use a different browser or incognito/private window when testing.
To successfully test a purchase, do not test on the same browser when logged in as an Admin of your Kajabi account.
Use a different email address when testing.
We recommend creating a separate email address specifically for testing purposes. This will allow you to use different variations of the same email address for tests you wish to perform on your site.
If you are using G-Suite or any new test Gmail address, simply insert a "+" character before the "@" symbol and insert any verbiage you wish. This will send any applicable emails connected with your test to your Gmail inbox with a unique identifier.
Example: kajabihelpcenter+purchasetest1-date@gmail.com
Testing as an Existing Member
For an existing customer, be sure that you are not logged in as the existing user to simulate the same transaction process. Remember to always test in a different browser or incognito/private window when testing to ensure an accurate simulation of a purchase.
Check out this article for details on how existing Members can purchase additional Offers from your site.