Learn how to use Blocks to add your content to your custom landing pages.
---
In this article:
---
What is a Block?
A Block is used to build your content onto your landing pages. Each Block is contained within a specific area of your page (known as a Section):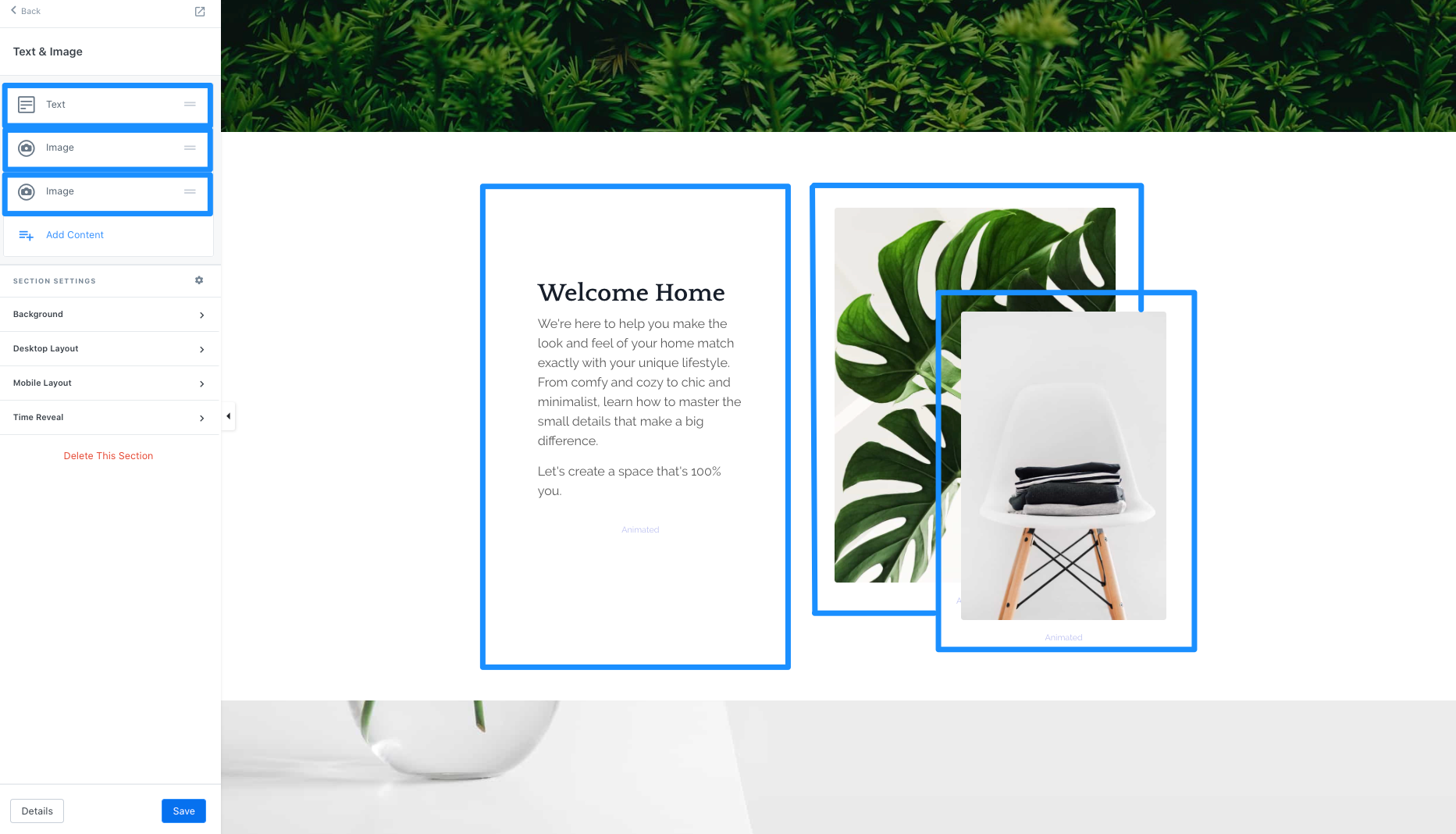 Just as a Section is fully-customizable, Blocks allow you to customize various features depending on the Block Type.
---
Block types
Custom design your landing pages and deliver your content with the different Block Types available with Kajabi Pages.
Depending on the Block selected, Block settings will vary. Learn more about each Block Type:
---
Adding blocks
Kajabi helps you build beautifully designed landing pages by providing Sections and Blocks to deliver your content. While Sections are used to organize and break up your content for your visitors to easily consume, Blocks are the content held within a Section.
To add a new Block to your Section:
Open the Website tab from the Dashboard.
Click Pages.
Select the Page you wish to edit and click Customize or create a new page.
Navigate to the sidebar and select the Section you wish to edit or create a new Section.
Then, click Add Content at the bottom of the Section Editor from the sidebar.
Select the Block Type you wish to add:
Remove a Block by scrolling to the bottom of the Block Editor in the sidebar panel and click Delete This Block.
---
Rearranging blocks
Open the Website tab from the Dashboard.
Click Pages.
Select the Page you wish to edit and click Customize.
Click into the Section containing the Blocks you wish to rearrange.
In the sidebar editor, hold = and drag the Block to your desired location.
Release the Block in your desired location and click

Save

to keep your changes: