Learn to add Preset Testimonial Sections to your custom landing pages when building your site with Kajabi Pages.
---
In this article:
---
This guide refers to the new Kajabi Pages Themes. If you are using the Premier Legacy Themes, please refer to the guide
here
What is a testimonial?
Testimonials are statements made by customers, companies, and clients testifying to the benefits they have received from the value you offer.
Adding Testimonials to your page increases trust between you and your potential customers. According to BigCommerce.com:
92% of consumers read online reviews and testimonials when considering a purchase. 88% of consumers trust online reviews as much as personal recommendations. 72% of them say positive reviews and testimonials make them trust a business more.
---
Adding testimonial sections
Open the Website

tab from the Dashboard.
Click Pages

and select the Page you wish to edit or create a new page.
Click Customize.
Navigate to the sidebar panel.
Click Add Section.
Select your Section from Testimonials to Preview.
Click Add to generate the Preset Section to your Page:
---
Customizing your testimonials section
Customize your Testimonial Section by editing the Feature Block(s) and Section Settings to change the appearance, behavior, and content.
Section Settings:
---
Preset testimonial sections
Adding a Testimonials Section generates Feature Block(s) to input your testimonial. Depending on the number of Testimonials you select (1-3), Kajabi generates preset widths to create an organized layout for your selected Testimonial Section:
Tip:
Although Kajabi generates preset Testimonial Sections, include
additional Blocks
to create a unique Section that best fits your business.
Testimonial
Adding a Testimonial Section generates a single Feature Block with a Width of 8 columns: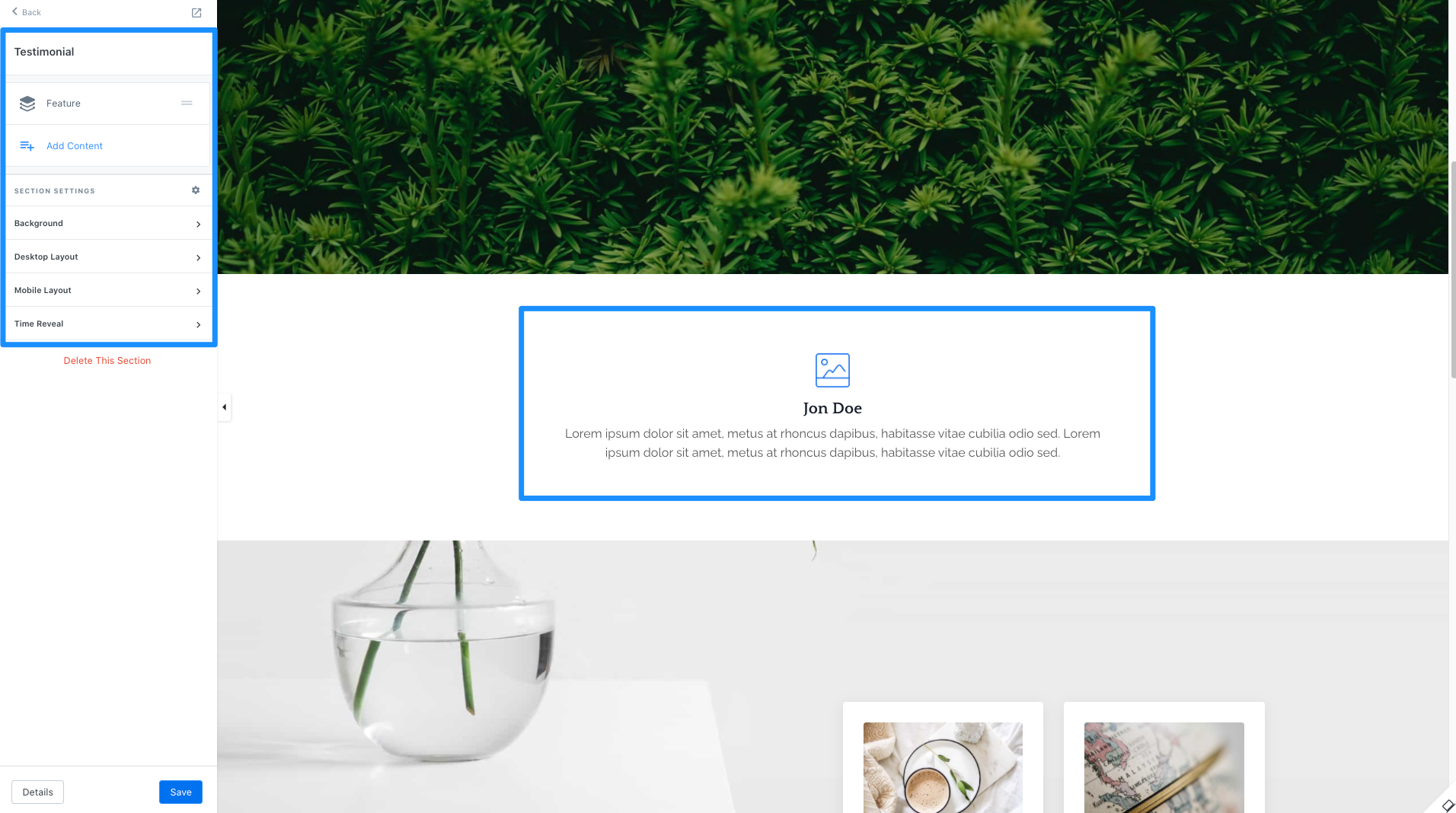 2 Testimonials
Adding the 2 Testimonials Section generates two Feature Blocks with the Width of 6 columns each: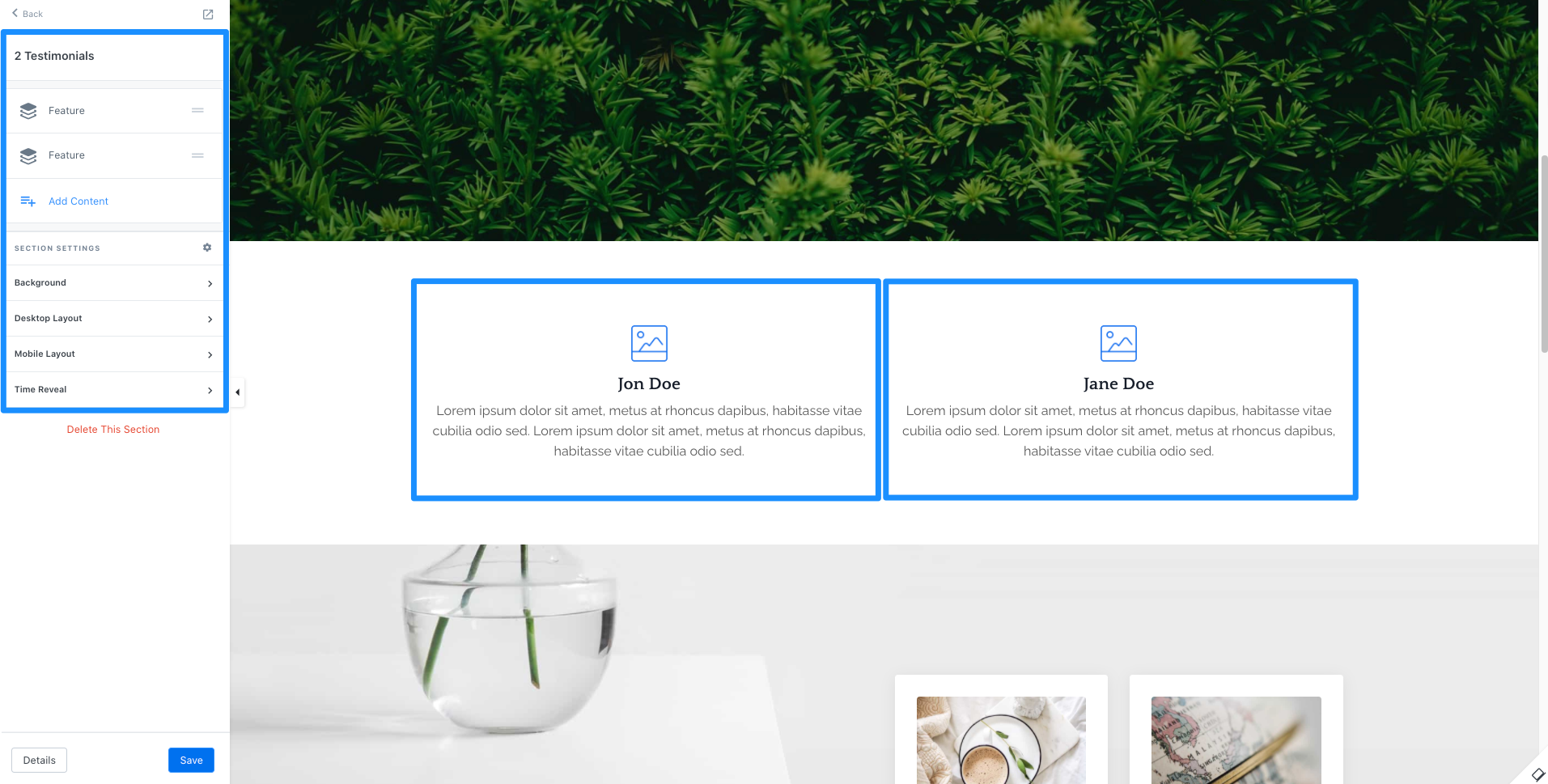 3 Testimonials
Adding the 3 Testimonials Section generates three Feature Blocks with the Width of 4 columns each: