Anchor links are used to navigate a user from one section of a page to another section of another page. Learn how to use Anchor Links in Kajabi.
---
This article refers to the Premier Legacy Themes and may be outdated! If you are using the new Kajabi Pages Themes, please refer to the updated guide
here
.
Get started by first opening the page editor for your Legacy Theme, Premier. Click here to learn more
To add an anchor link to your page:
1. In the Section you want to lead to, insert following tag in the Heading block of the section:
<a name="heading"></a>Heading
In this example:
BOOTCAMP = the slug you will add to the URL in the link list.
The END NAME "Kajabi Bootcamp" = text that will show on the page.
Therefore, the anchor would be:
<a name="BOOTCAMP"></a>KAJABI BOOTCAMP
Note:
This will only work in the Title or Heading block of a section.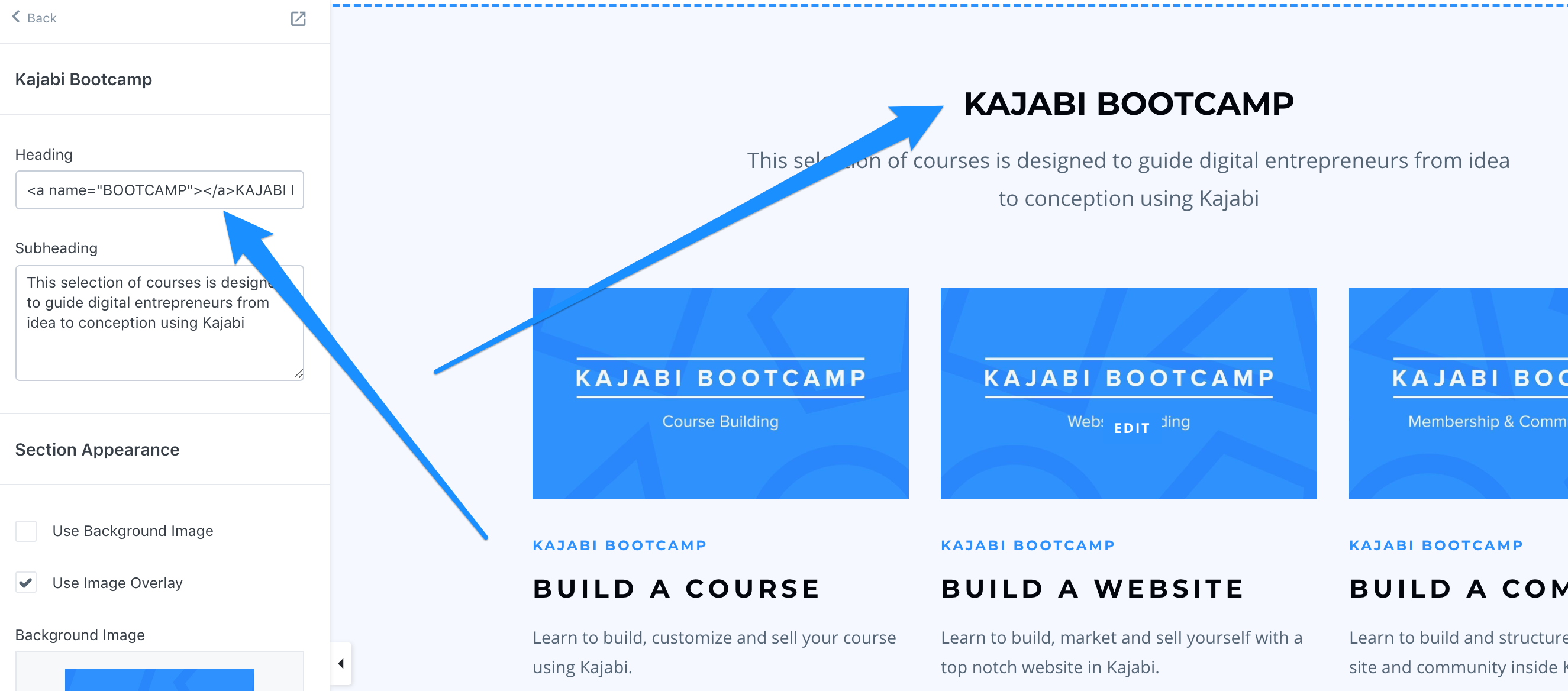 2. In the Navigation Menu, add the URL of the page you created step 1 on, then ADD "#Bootcamp" or whatever name you choose to the end with "#" right in front of the word: