Learn how your Customers can direct message other Customers in the Legacy Community Product.
This article refers to the Legacy Community and may contain outdated information. Refer to the updated guides
here
to build with the New Kajabi Communities.
---
Direct messaging among customers in your community
Customers of your Community can click on another Customer's avatar from their Community Post and send an email directly from your Community Product.
First, your Customer must be logged into their account and inside your Community Product.
From the Feed or a Topic, a Customer can hover over another Customer's avatar and select Send Message.
From there, they can enter their message and click Send:
This will not reveal the receiving Customer's email to the person initiating the conversation.
The receiving Customer will first get an email with a preview of the message: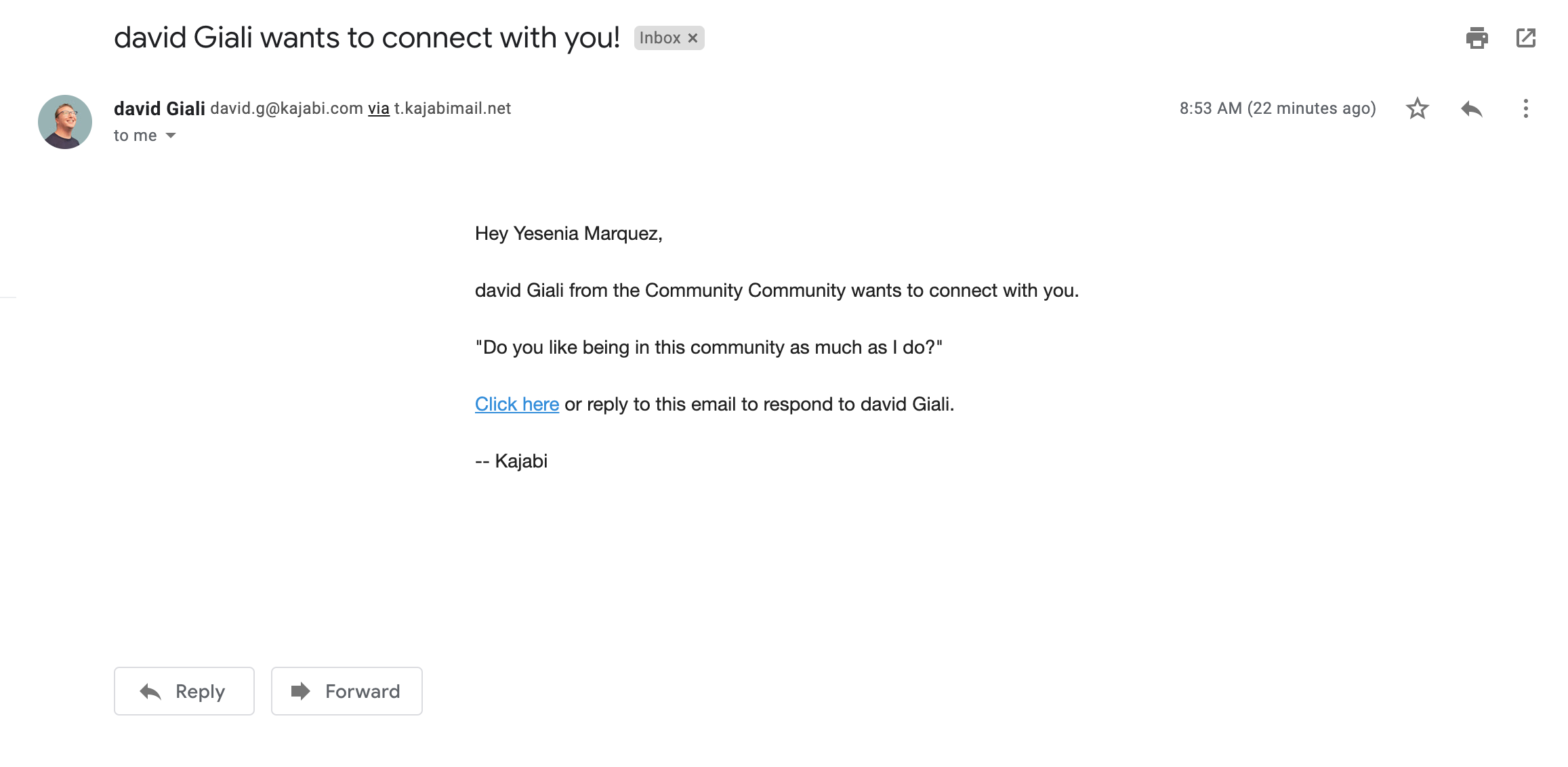 If the receiving Customer selects "click here" in the first email, then an email response will open in their email provider where both Customers can converse directly via email:
And that's how your Customers can Direct Message one another! Please vote below and let us know if you found this article helpful. We value your feedback. Thanks for being the best part of Kajabi!