Connect your Shopify Collection to your site to combine the power of Shopify and Kajabi, allowing you to sell your physical products directly through your site.
---
In this article:
---
Step 1. Create a buy button in your Shopify account
If you don't already have a Shopify account, you can create a Shopify Lite account here. Before creating your Buy Button, add your products to your Shopify Collection.
Create a Buy Button
Locate the Sales Channels header in the sidebar and click Buy Button.
Then click Create a Buy Button: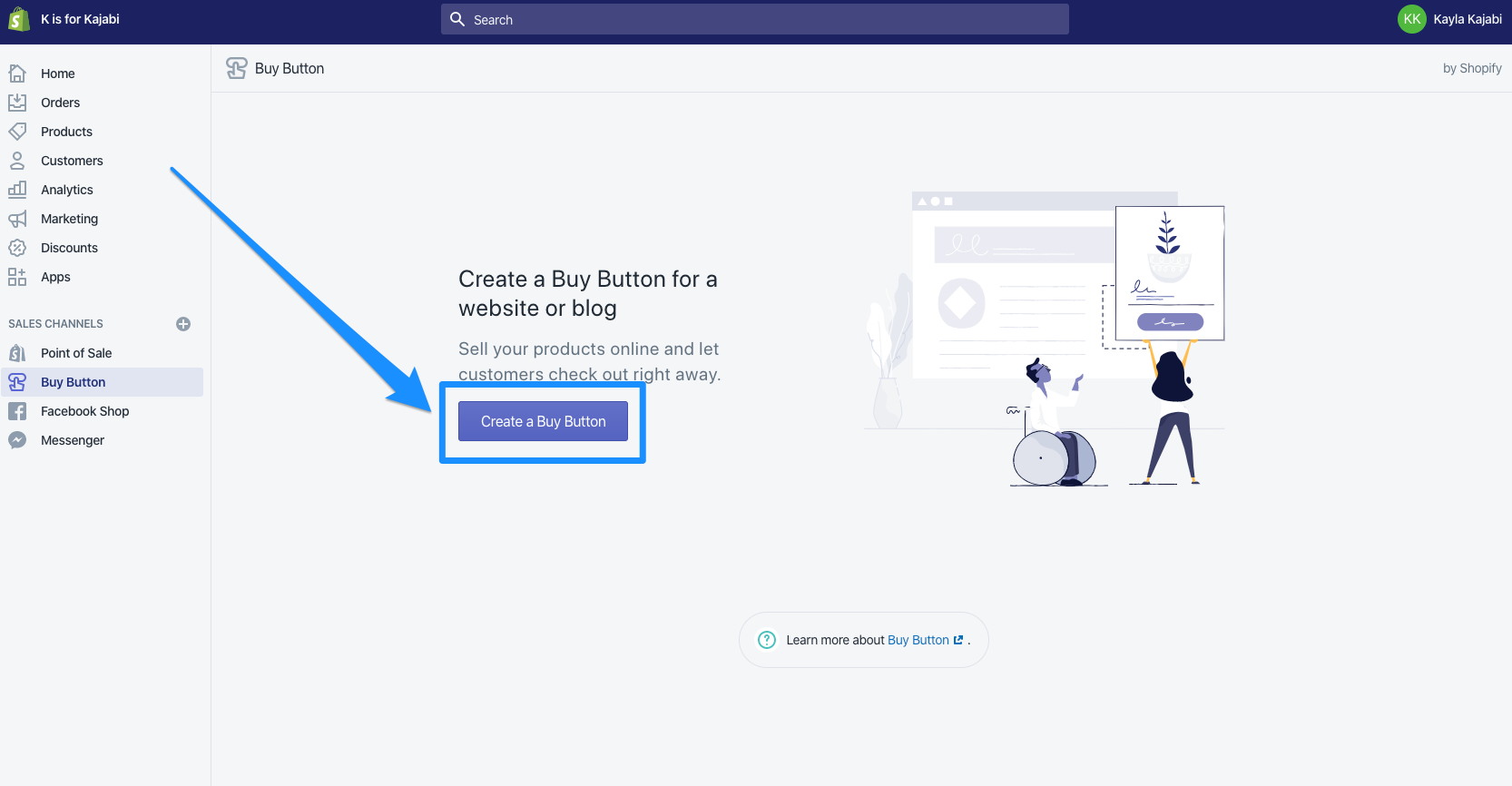 Select the type of Buy Button you would like to create
We recommend creating the Collection Buy Button so that every time you change, add, remove a Product from the Collection in your Shopify account it will dynamically adjust on your site. Whereas, the Product Buy Button will be updated individually per Product from your Shopify account.

Select the Product you wish to add or the Collection and click Select.
Customize your Buy Button in the sidebar.
Be sure to customize the Action when people click according to your preference. Configuring this setting will allow your visitors to:
Add product to cart,
Direct to checkout,
or Open product details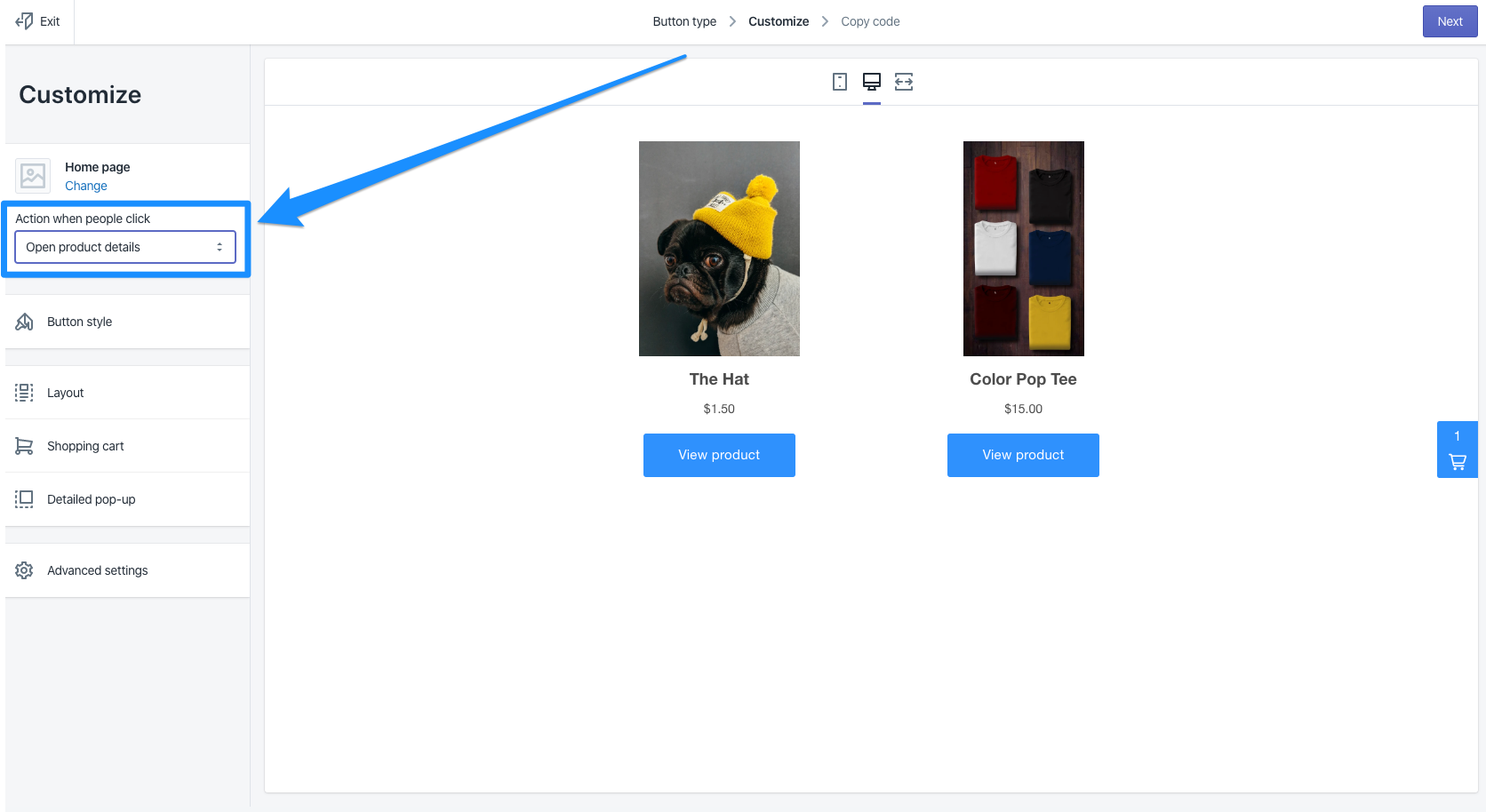 After customizing, click Next in the top-right corner of the page.
Then, click Copy code.

After copying the snippet of Code for your Buy Button in your Shopify account, log into your Kajabi account.
---
Step 2. Add your collection to your site
Add your copied Embed Code:
Open the Website tab from the Dashboard.
Open the page editor for your Page. Learn more
Navigate to the sidebar and click Add Section.
Then, select Custom Code and click Add.
Paste your Embed Code into the Custom Code text box.
Click Save to keep your changes.
Navigate to the top right corner of the sidebar to Preview and test:
Now that you have added your collection to your site, preview your page to test your visitors experience! Learn to preview your page