Learn to copy your Page URL to share, link, and connect your content like your emails, buttons, and more to your Page.
---
In this article:
---
Copying your landing page link
Link your landing pages with navigation menus or keep them separate and use various mediums such as marketing emails or social media accounts to drive traffic to your landing pages.
To copy your landing page link:
Open the Website tab from the Dashboard.
Click the Pages tab.
Select the Landing tab.
Locate the Page you wish to use and click ....
From the dropdown menu, click Copy URL:
---
Copying your website page link
Your system website pages are built with the Website Builder.
By default, your system website pages are connected for you with various navigation menus to make up the foundation of your website:
Learn to build navigation menus
Unlike landing pages, your system website page links cannot be changed.
A system website page link contains your Kajabi subdomain or your custom domain and a path to specify the page.
For example, if your domain is https://myamazingsite.mykajabi.com, then your About page (a system website page) link would be, https://myamazingsite.mykajabi.com/site/about: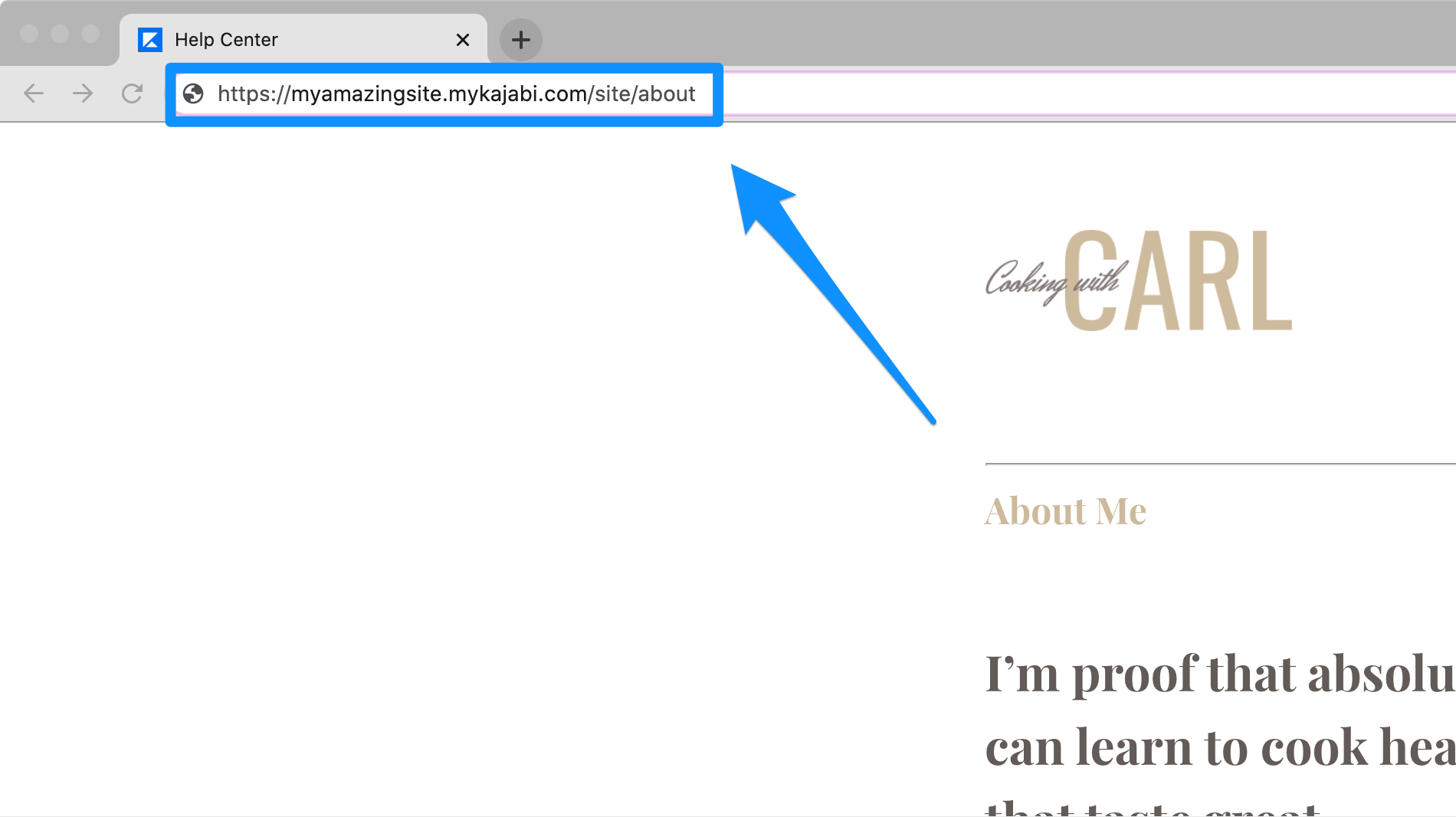 System website page paths:
About: /site/about
Contact: /site/contact
Library: /library
Member Directory: /member_dashboard/members
Announcements: /member_dashboard/announcements
Blog: /blog
Login: /login
Store: /store
Create new navigation menus with your system website pages by entering the system website page path (e.g., /site/about) as the link:
To copy your website page links:
Open the Website tab from the Dashboard.
Click the Pages tab.
Locate the Page you wish to use and click ....
From the dropdown menu, click Copy URL: