The Product Outline is where you can organize and add new content to your Product. Learn to access your Product Outline to add, remove, rearrange your Posts and Categories.
---
In this article:
---
What is the Product Outline?
The Product Outline allows you to visually organize your content and easily access each Category and Post you create. In your Product Outline, you can reorder, add, and remove Posts and Categories as well as configure the release of your content.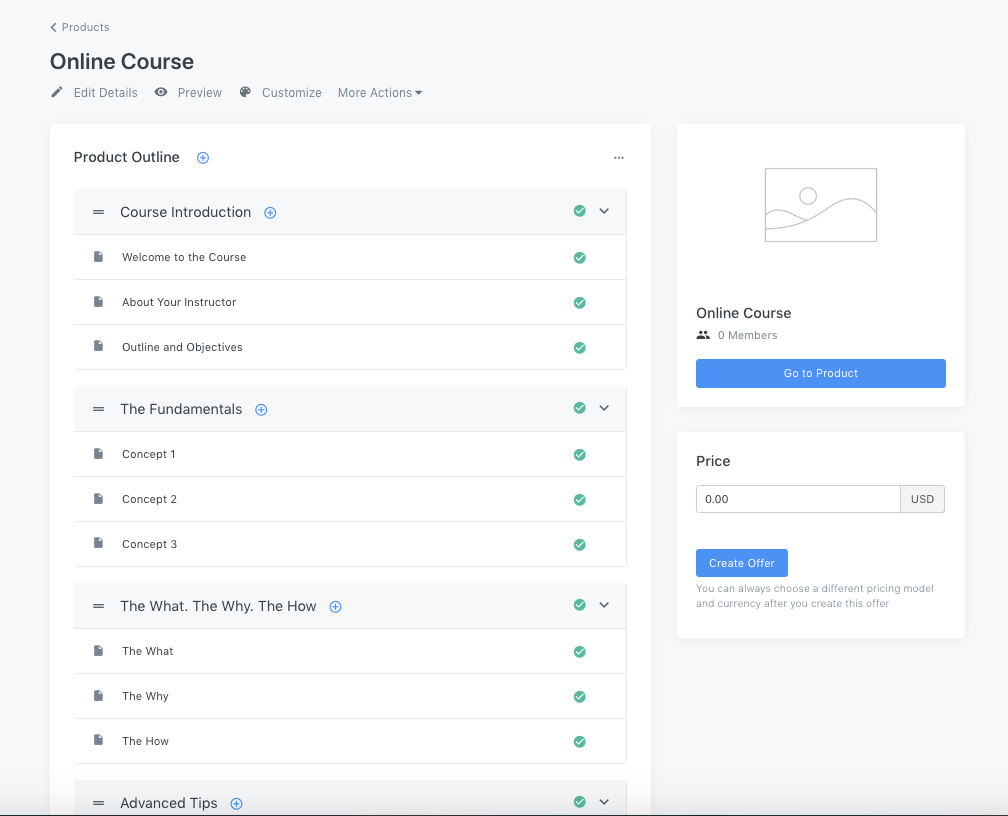 ---
How to access your Product Outline
Open the Products tab from the Dashboard.
In All Products, select the Product you wish to edit: