Customizing your font size can be accomplished within the Text box field. However, we recommend utilizing the Heading sizes to adjust your font size and have more control over the font size across desktop and mobile devices. Learn the best method for configuring your font sizes in an Email Campaign.
---
In this article:
---
Optimizing your font size
Adjust your font size to optimize the appearance of your email content across devices.
Step 1. Change the heading size of your font
Hover over the Text section you wish to customize and click Edit.
Navigate to the sidebar and highlight the text you want to edit.
Click the Header dropdown menu.
Select the Header size you wish to use.
Click Save to keep your changes:
Step 2. Configure the font size for your chosen heading size for both desktop and mobile
Navigate back to the main sidebar editor.
Click Settings in the top menu: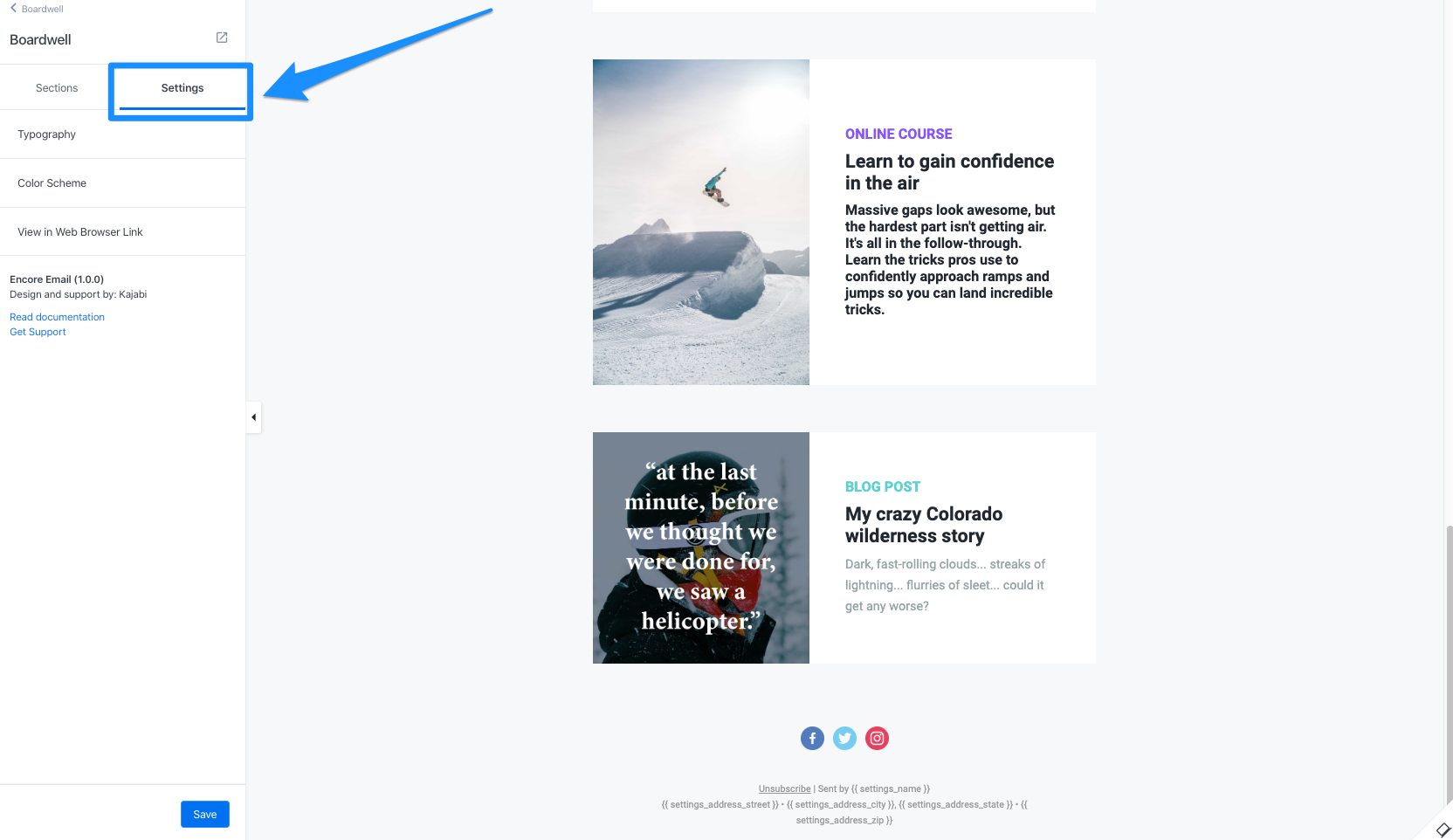 Changing the font size for desktop
Desktop Font Size:
Scroll down to the Desktop Font Sizes section.
Locate the heading size you selected (for example, h6).
Click the dropdown menu and select the pixel size for the heading font size when viewed on a desktop.
Click Save to apply the change and keep your changes.
Refer to your preview to see your font size as it would appear on a desktop device:
Changing the font size for mobile
Mobile Font Size:
First, adjust your view to mobile by clicking the triangle icon in the bottom right corner.
Navigate to the Mobile Font Sizes section.
Locate the heading size you selected (for example, h6).
Click the dropdown menu and select the pixel size for the heading font size when viewed on a mobile device.
Click Save to apply the change and keep your changes.
Refer to your preview to see your font size as it would appear on a desktop device:
---
Preview your font size on different devices
Navigate to the bottom right corner and click the triangle icon.
Select MOBILE to see your font size as it would appear on a mobile device.
Select DESKTOP to see your font size as it would appear on a desktop device.
Once you have configured your font according to your email design vision on both mobile and desktop devices, click Save to keep your changes: