Learn to design your Course Product in Kajabi.
---
In this article:
---
Choose a Course template
Creating a Course Product on Kajabi generates an empty, default template to help you get started with your content. However, Kajabi provides beautifully designed templates to choose from to best design your digital Course with your personal brand.
Templates determine the design of your Course Product Pages.
If you wish to change your Course Product template, select from a variety of templates meant specifically for your Product. Learn to Install and Activate a New Template.
Course templates are completely separate from your Website templates and can be designed to feel like an entirely different section of your site.
---
Design your Course template
Open the Products tab from the Dashboard.
Select the Course Product you wish to design.
Click Customize.
Then, click Install Template.
Select your template and click Install Template.
Click Customize to open your newly installed template:
Click into each section to customize the design of your Course Product.
When you're done with your design, click the ... menu on your new template and select Activate: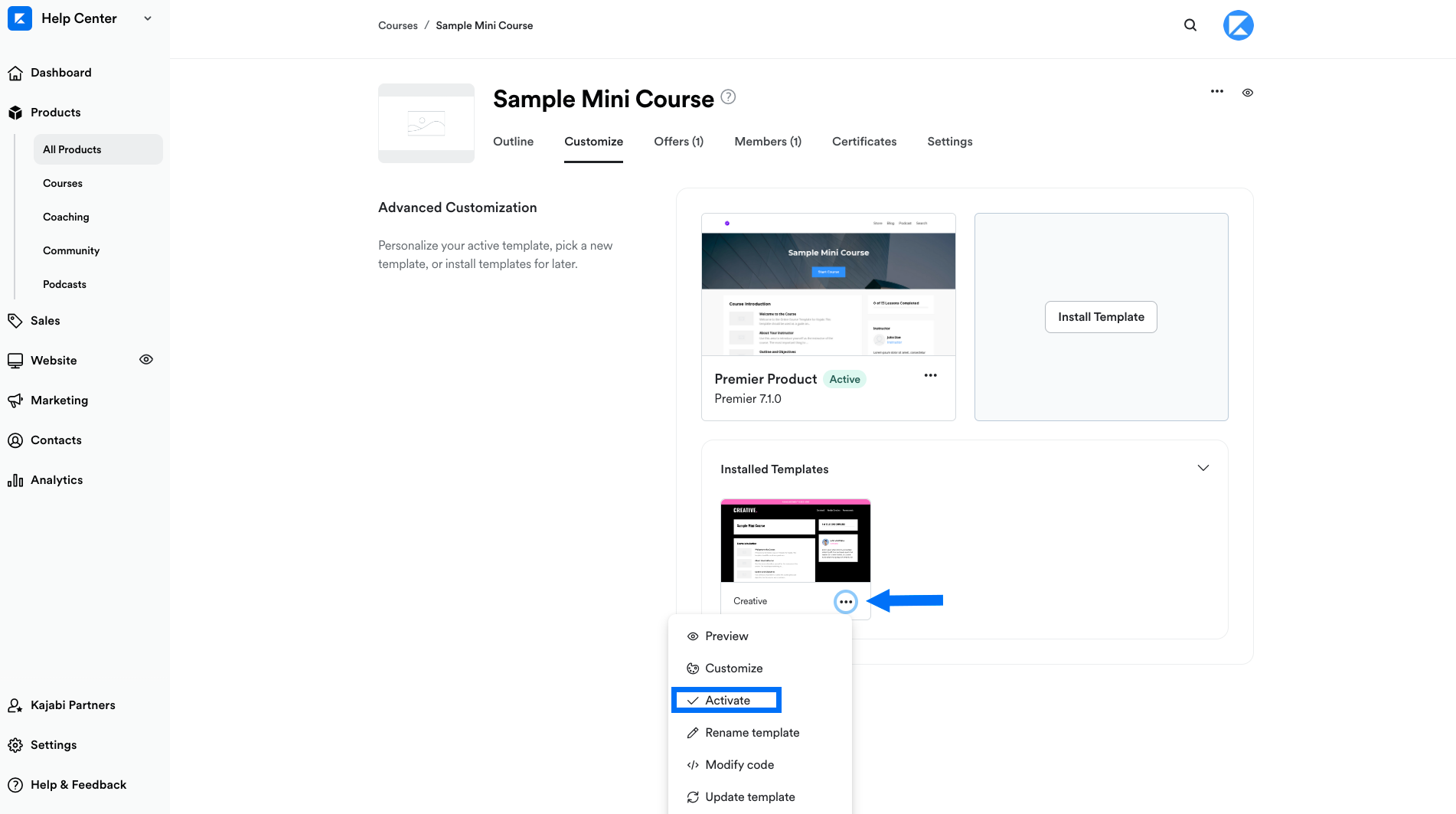 And that's how you can design your Course Product! Please vote below and let us know if you found this article helpful. We value your feedback. Thanks for being the best part of Kajabi!