Learn to organize your Blog Posts by assigning Tags. This will feature your Tags as Categories when viewing your Blog. By adding Tags to your Blog Posts your Blog visitors can easily view all Categories or view all Blog Posts within a specific Category.
---
In this article:
---
Step 1. Add tags to your blog posts
Tagging your Blog Posts is a great way to keep them organized.
After adding the tags and saving your changes the tags will be displayed as categories on your Blog homepage.
From the Dashboard, click the

Website tab.
Then, click

Blog.
There, select an existing Blog Post or create a new one.
On the right side of the page, enter your tag title to search or create a new Tag in the Tags section of the Blog Post Editor.
Select your existing tag or click tab/enter after entering your new tag to apply.
Then, click

Save: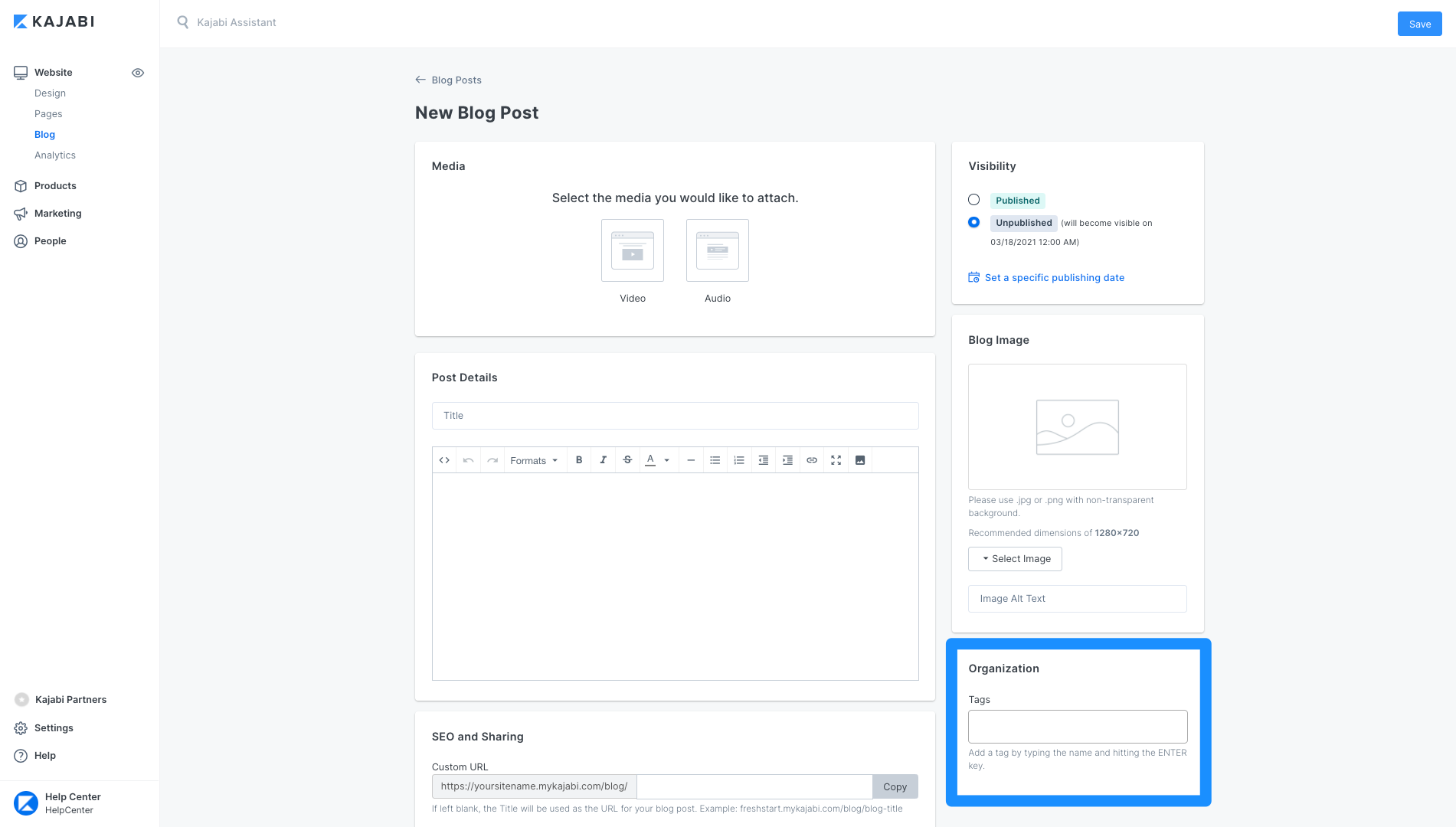 ---
Step 2. Display all categories on your blog homepage
Open the Website tab from the Dashboard.
Select the Pages tab.
Click the Customize icon (🎨) next to Blog.
Under Sections, select Blog Listing.
Scroll down to the Sidebar section and check Show Sidebar.
Click Add Content and begin building your Blog Sidebar.
Select Categories.
Customize the text displaying the Heading and All Categories Language.
Click Save to keep your changes: