Learn to view your Stats page for each Offer to view the number of purchases, revenue, and recent activity for specific Offers.
---
In this article:
---
How to view offer stats
Open the Products tab from the Dashboard.
Click Offers.
Select the Offer you wish to view.
In the top menu, click Stats:
---
Understanding your offer stats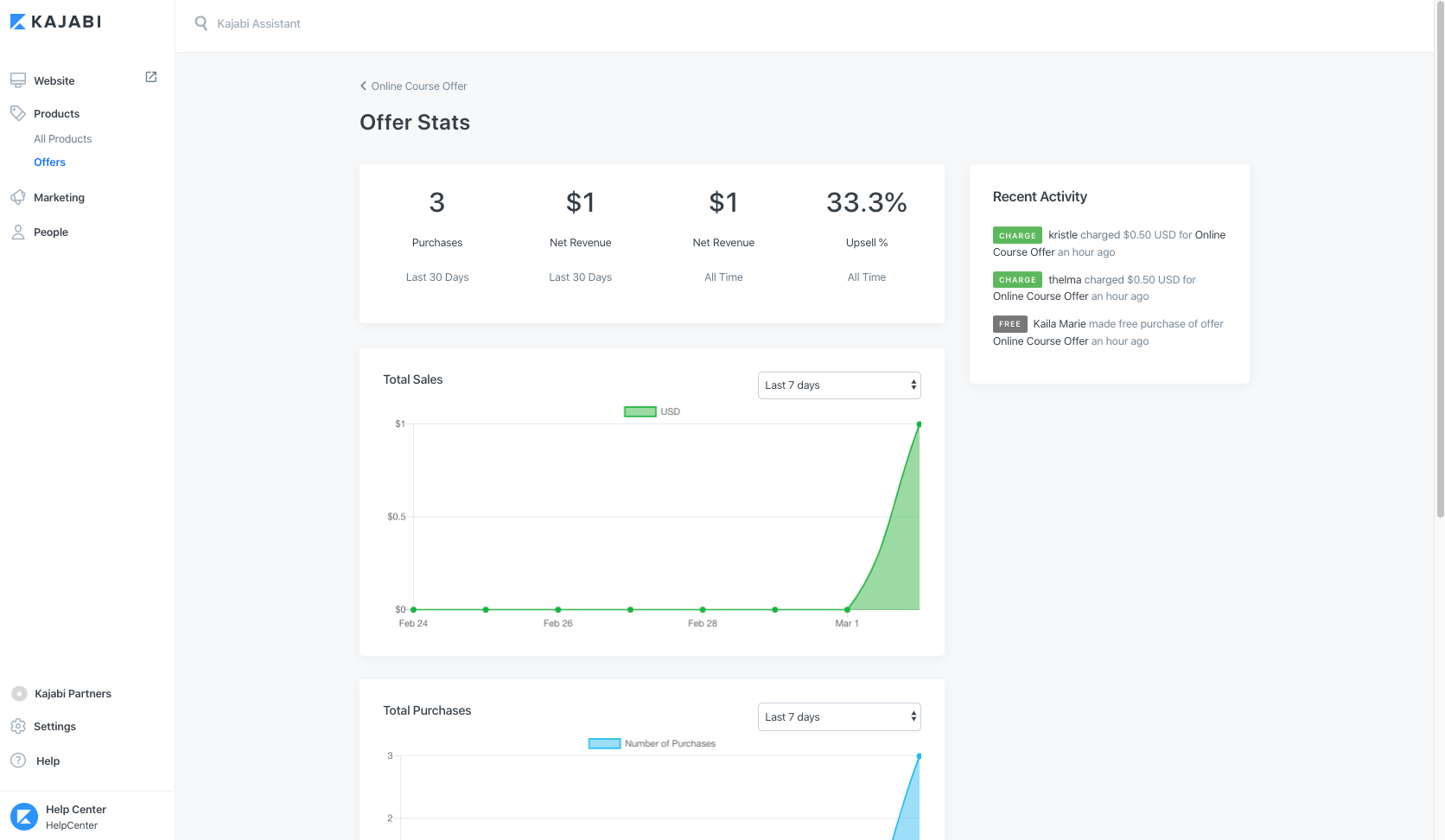 The first card in an Offer Stats displays:
Purchases made in the last 30 days (includes Free Offers purchased)
Net Revenue from the last 30 days
All Time Net Revenue for the Offer
Percentage of members that purchased the Upsell included with the Offer
Your remaining Offer Stats provide further detail including:
Total Sales
Total Purchases (includes Free Offers purchased)
Order Bump Revenue if applicable
Upsell Revenue if applicable
Tip:
Filter your Stats to view for a specified Time Frame from the Last 7 Days to the Last Year.