Learn to access more actions for your Product to rename your theme and export your Product theme.
---
In this article:
---
Customize your Product theme
Open the Products tab from the Dashboard.
Select the Product you wish to design.
Click Customize.
Select Customize once more:
Read How to Customize the Appearance of your Product for more details.
---
Rename your theme
Open the Products tab from the Dashboard.
Select the Product you wish to edit or create a new one.
Click Customize.
Navigate to the right of the Product Theme name and click … .
Click Rename: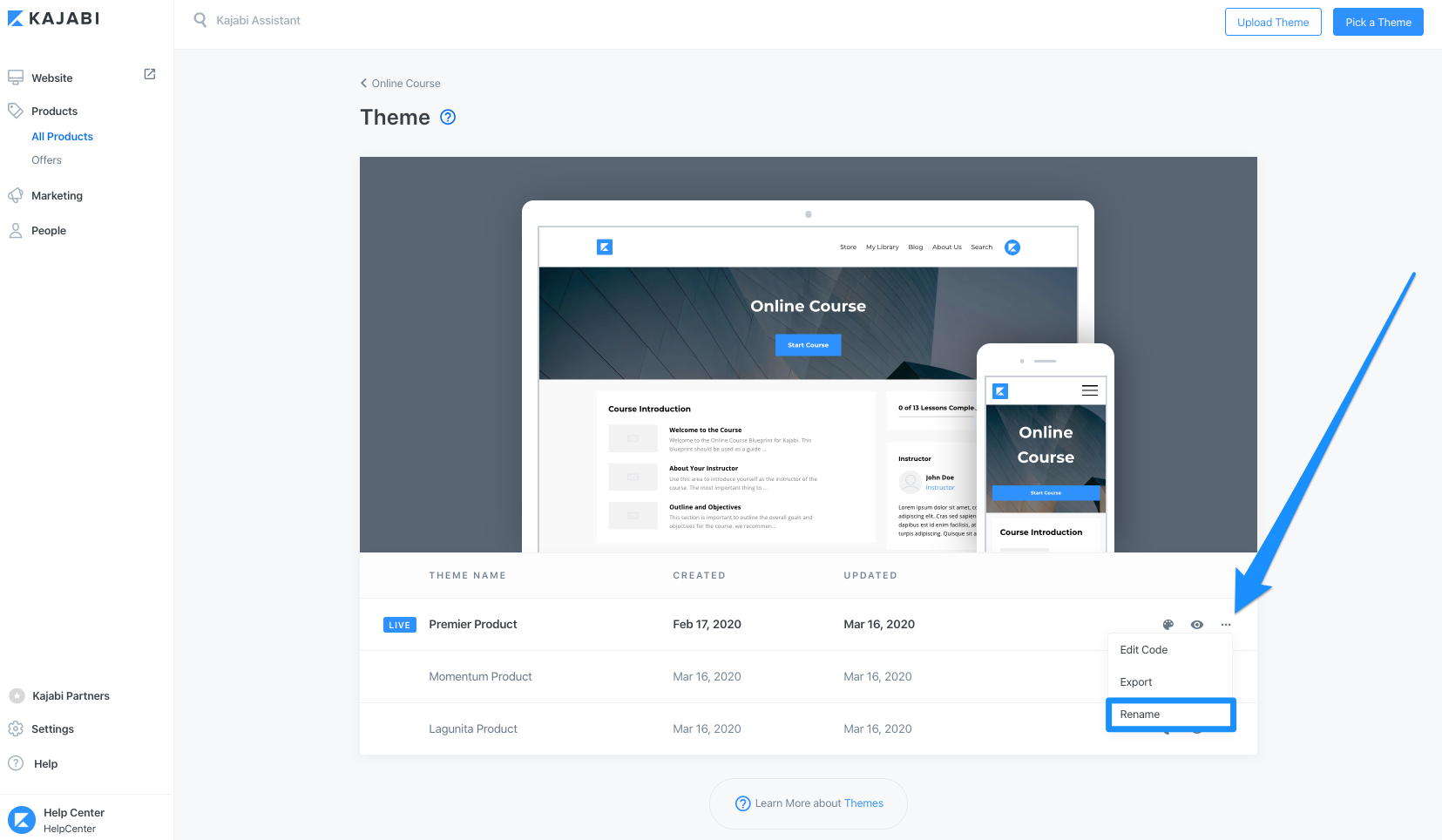 ---
Export your theme
Open the Products tab from the Dashboard.
Select the Product you wish to edit or create a new one.
Click Customize.
Navigate to the right of the Product Theme name and click … .
Click Export: