Learn to set up an automatic email in Stripe when a Member's payment fails to encourage your Member to fulfill the payment invoice included with the email.
---
Setting up automated emails for payment failures
Log into your Stripe account.
Click Settings in the sidebar.
Select Subscriptions and Emails.
Then, toggle on Send email when card payments fail: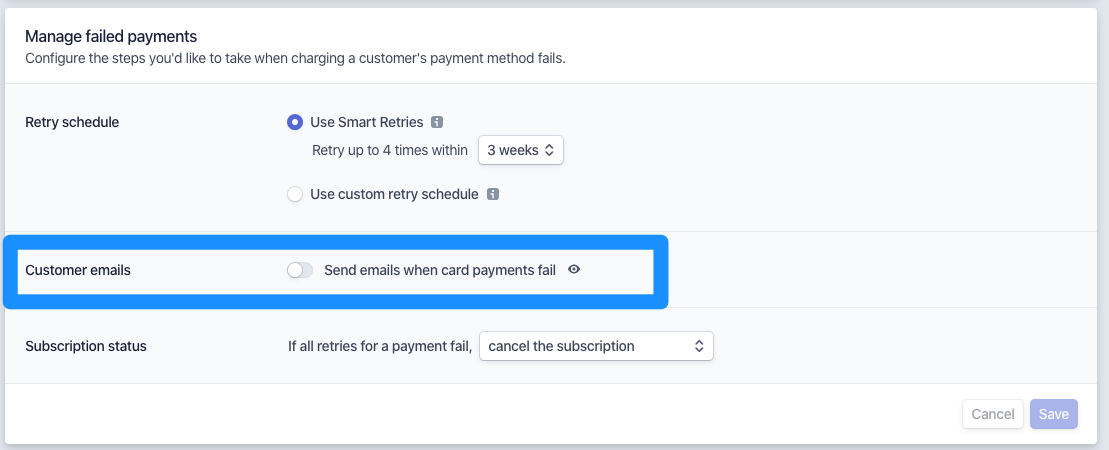 Customize your email template by clicking the eye symbol.
Read Stripe's Support Guide for details.