The Subscription Status is an important indicator as to whether or not your contacts are subscribed to receive your marketing emails.
---
In this article:
---
Subscription status
The Subscription status is be located in the Email Marketing column from your People tab: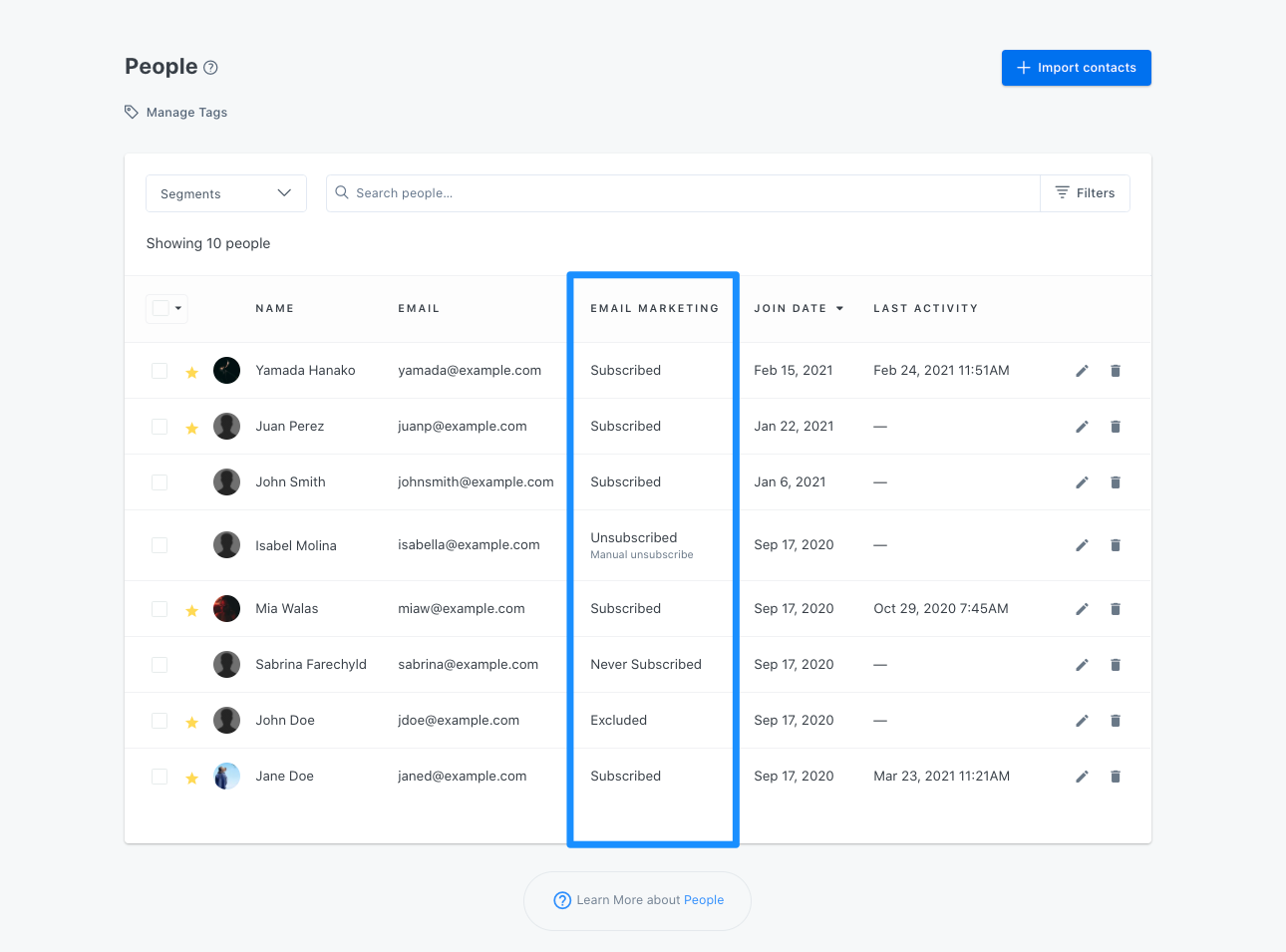 ---
Subscribed
Subscribed contacts are subscribed to receive your marketing emails.
Their Subscription Status will display in your People tab as Subscribed under the Email Marketing column: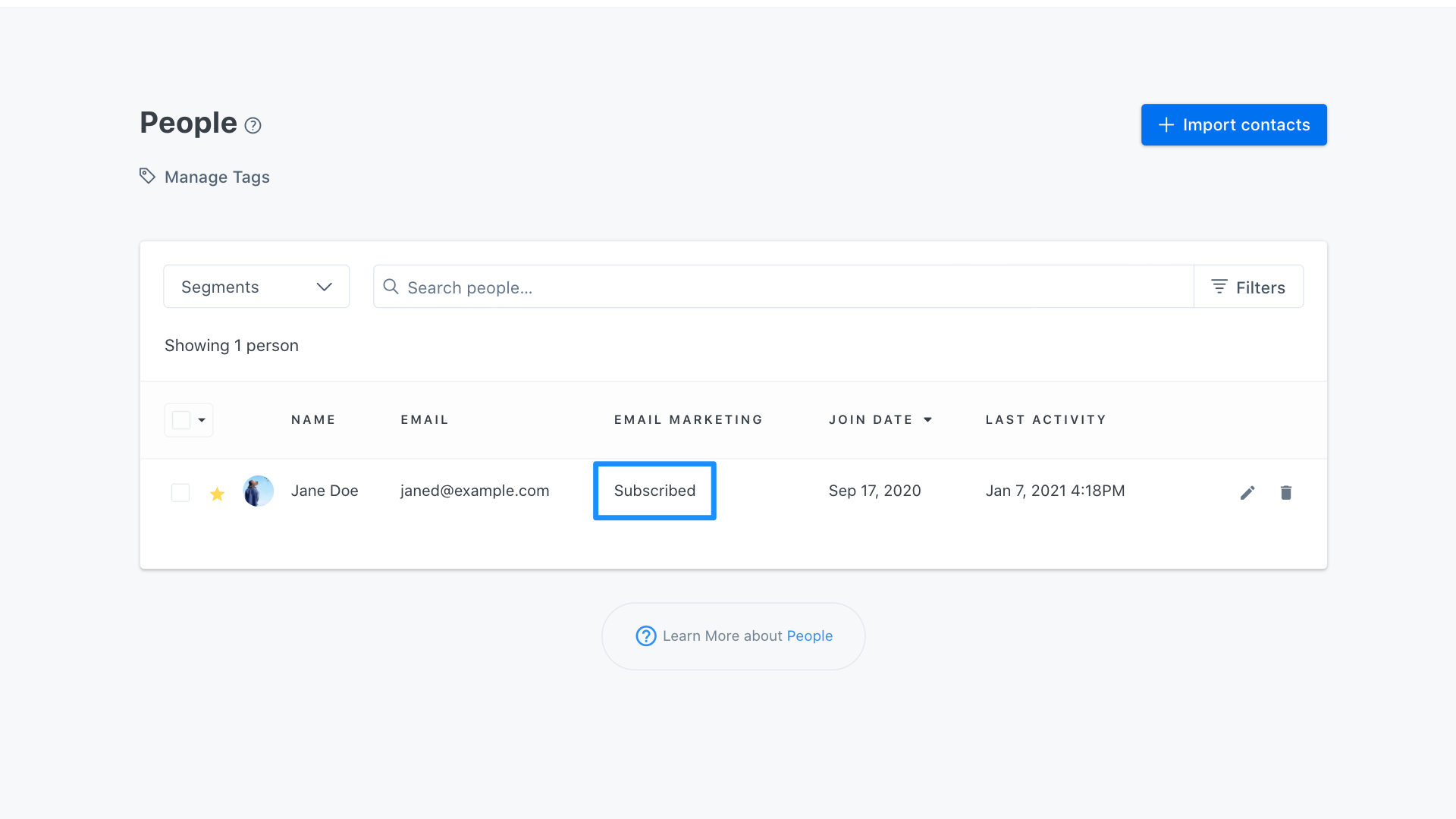 ---
Unsubscribed
Unsubscribed contacts will not receive your marketing emails.
Due to the various methods a contact can be unsubscribed, included with the Unsubscribed status is the action that triggered the Unsubscribe:
Manual Unsubscribe: You or one of your authorized users unsubscribed the contact. Or the contact manually unsubscribed from your email marketing by updating their email preferences from their account.
Opted out: Contact opted out from receiving your marketing emails by clicking unsubscribe in the footer of the email received.
Bounced: Automatically unsubscribed as a result of a hard bounced email.
Marked spam: Contact marked the email as spam in their inbox.

Never Subscribed

: Contact added to the People tab without subscribing to marketing emails.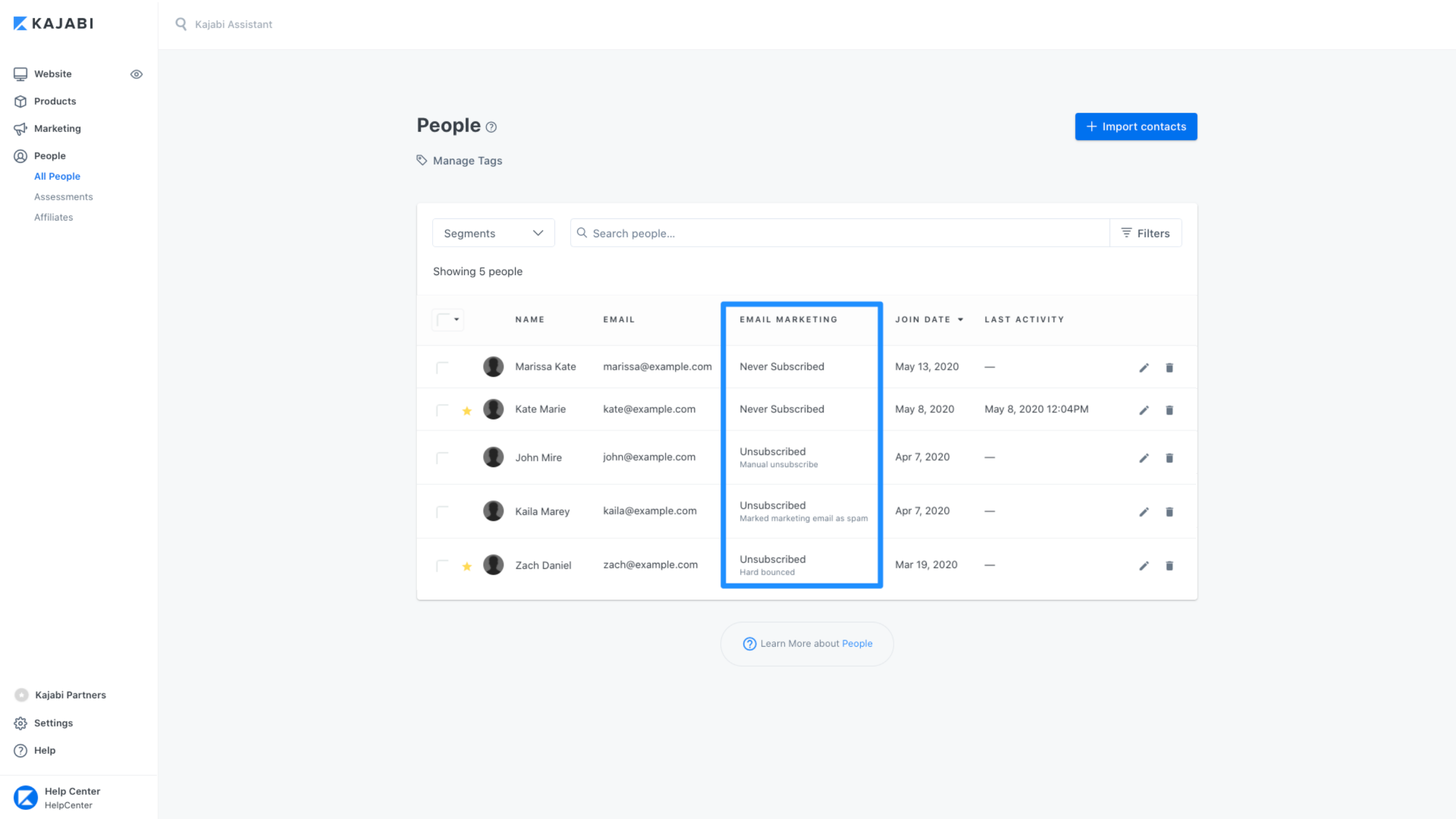 ---
Excluded
Excluded contacts are subscribed to your marketing emails, but are ineligible to receive your marketing emails due to their lack of engagement and high-risk status.
Learn more about contact exclusion