Wondering why your emails only send to a few of your intended contacts? Learn what may be causing this discrepancy.
---
Troubleshooting email recipient discrepancy
If you are attempting to send an email campaign to your list of contacts, you may find that the list of recipients is smaller than your list of contacts.
For example, you have a list of 1500 contacts in your People tab: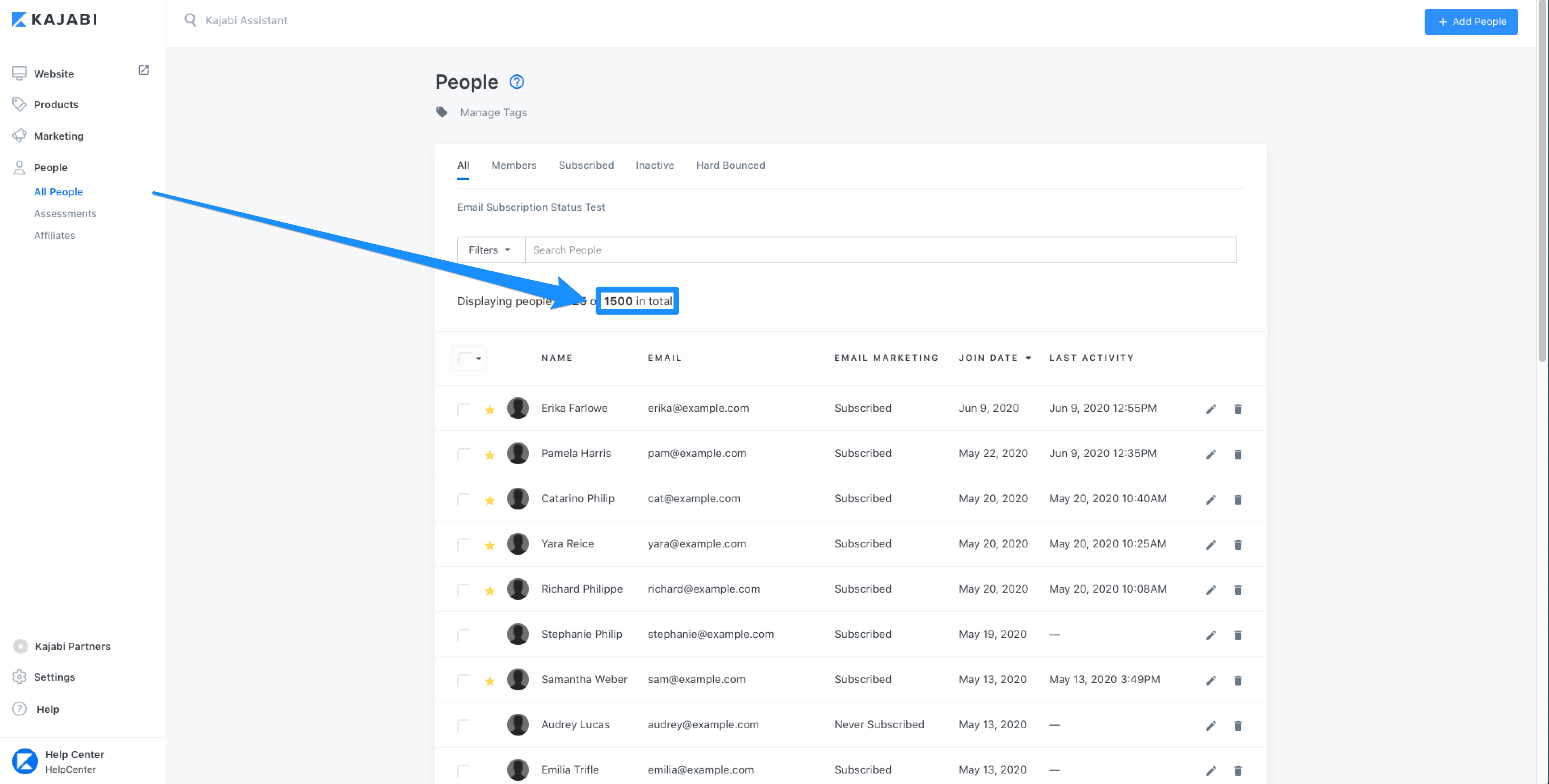 But only 1200 recipients when drafting your email campaign:

Marketing Emails & Subscribers
You are likely seeing the result of the important difference between sending marketing emails and transactional emails.
To comply with the various rules, laws, and regulations such as the CAN-SPAM Act and GDPR, your marketing emails will only send to subscribed contacts.
Learn more about the difference between marketing emails and transactional emails for details.
In the example above, 300 of the 1500 contacts are unsubscribed. This will result in the total number of 1200 subscribers that are eligible to receive your marketing email.
This can also occur if you are attempting to send an email campaign to a specific segment of contacts, but only a few contacts in the segment are set to receive the email.
If your recipient list contains unsubscribed contacts, you will see a difference in the number of recipients you have set to send your email to and the total number of contacts in your contact list.
It is important to note that your email campaign specifies the term, "subscribers" when determining your email recipients.
Subscribers are contacts that have provided the appropriate permissions to be subscribed to receive your marketing emails.
Learn more about contacts, members, and subscribers to better understand subscribed and unsubscribed contacts for details.
Additional Resource:
Accidentally unsubscribe a contact? Learn more about resubscribing contacts that may have been accidentally unsubscribed.