Learn to create a Free Offer to provide free resources, content, services, and more to your Members.
---
In this article:
---
Editing your price: Free
Open the Sales tab from the Dashboard.
Click Offers.
Select the Offer you wish to edit or create a new one.
In the Offer Editor, click Edit Price.
Select Free:
---
Customizing your free offer
If the Offer Pricing Option selected is Free, there are no additional fields to be edited. Instead, you have the option to override the default Price text.
If you wish to edit the text describing the Price for the Offer, enter a custom phrase to describe the price in the Price text override field: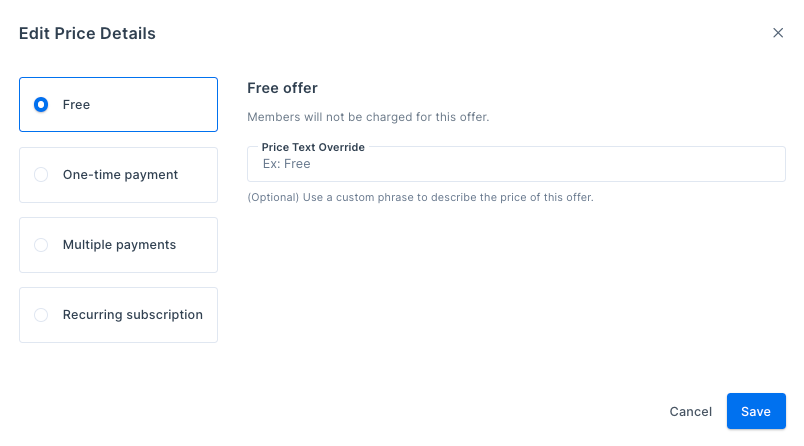 After completing your Offer, edit and preview your Checkout Page. Learn more