Learn to embed a calendar to the main page of your Product to display your availability, upcoming events, and more!
---
In this article:
---
Embedding a calendar
Embedding a calendar to your Product is a great way to communicate to all Members of your Product your events, future lessons, launches, and availability!
First, identify your preferred calendar (e.g., Google Calendar, Calendly, Acuity, Hubspot, etc.) and copy the embed code.
For the purpose of this guide, we will use Google Calendar to embed a calendar onto our main Product Page: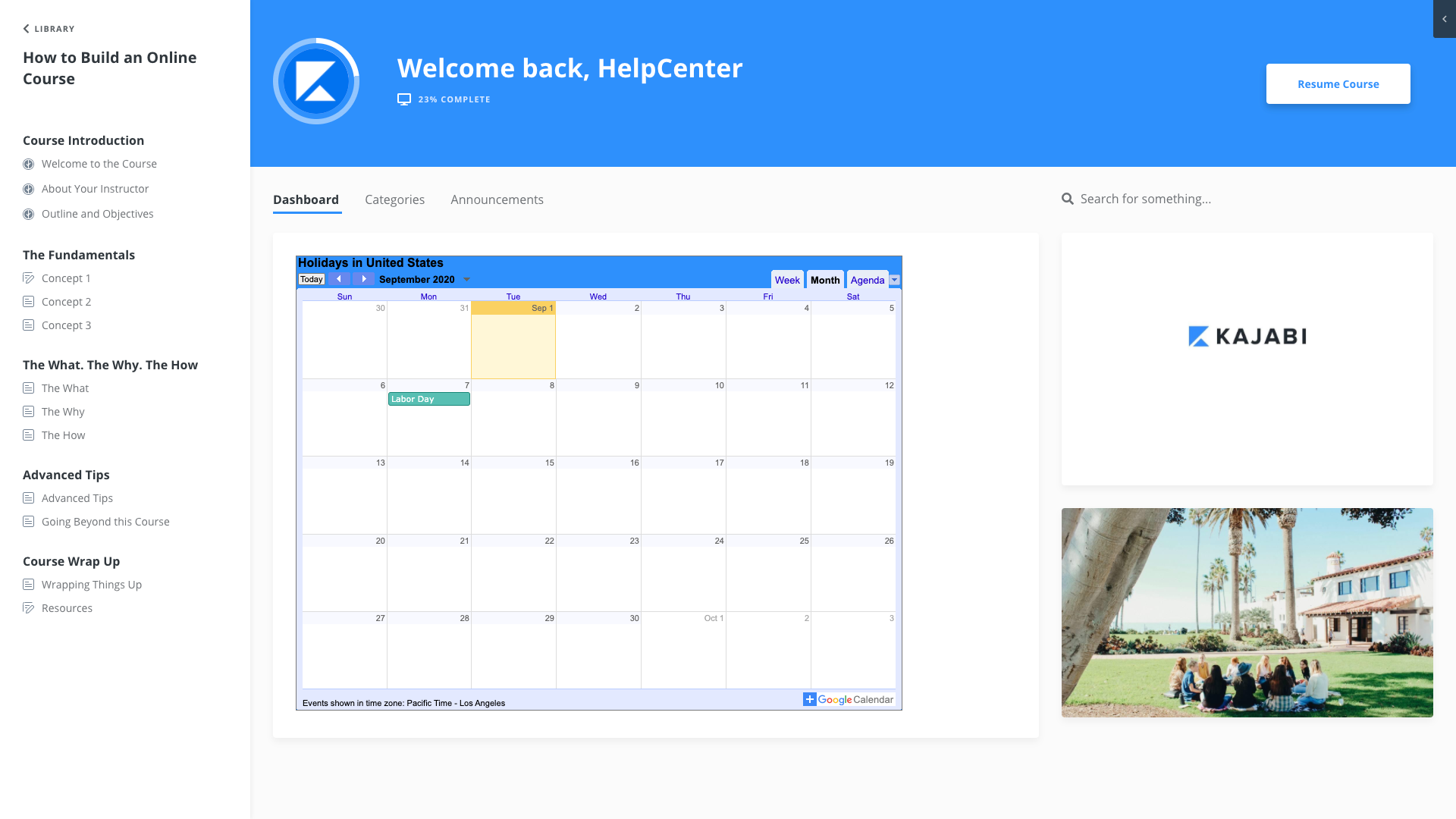 ---
Step 1. Copy your calendar embed code
Before embedding a calendar to your Product, create the calendar with your desired events to display.
After your calendar is ready to embed (with all the events you wish to communicate to your Members) copy the embed code:
Click to enlarge image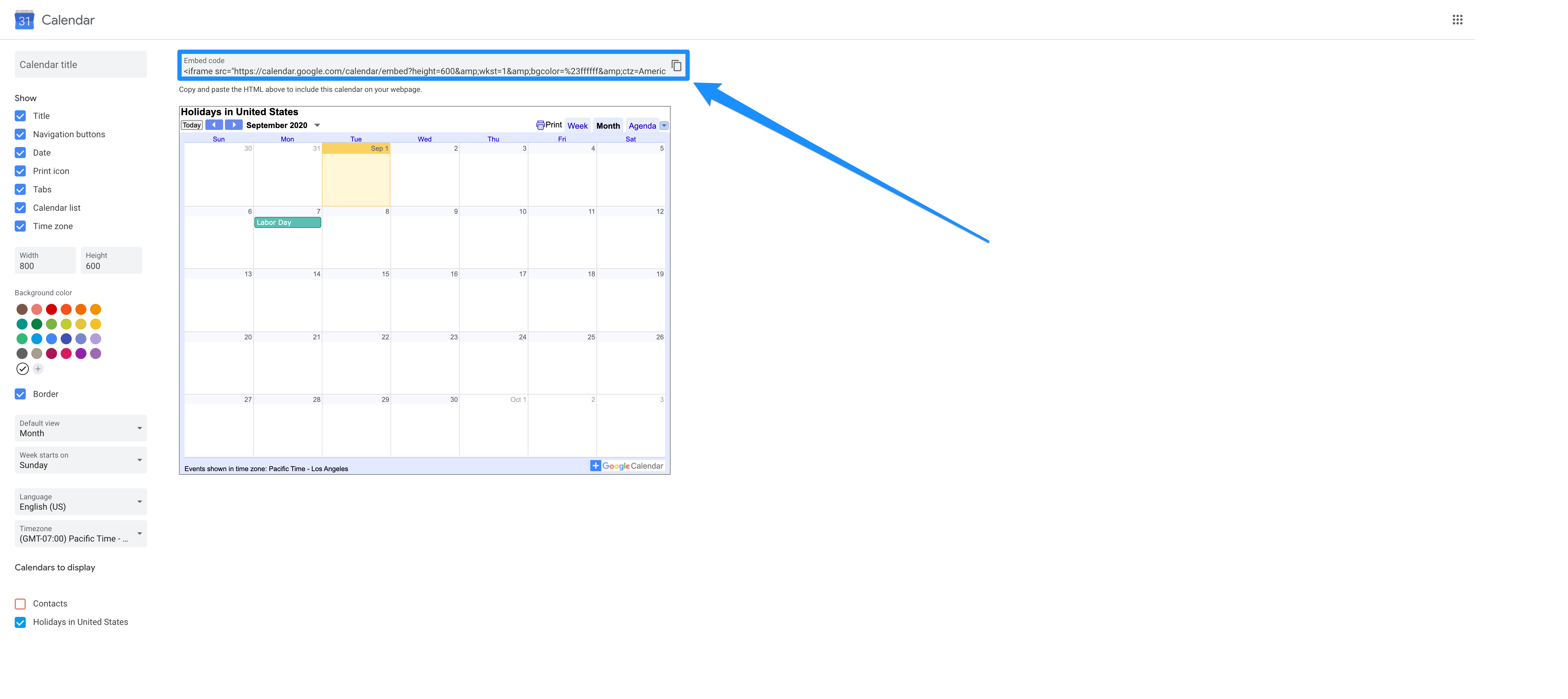 Read Google's Guide to embedding a Google Calendar to learn how to copy their embed code.
This step will vary depending on the calendar of your choosing. If you are using a different calendar, refer to their support guides to create and copy the embed code.
---
Step 2. Paste your embed code into your Product
After copying your embed code, navigate to your Kajabi account to paste your code into your Product:
Open the Products tab from the Dashboard.
Click into an existing Product or create a new one.
Click Customize in the top navigation menu of your Product.
Select Customize for the Product Theme you wish to edit. For this example we are using the Momentum theme.
Hover over the text in the body of your Product page until you see Edit.
Click Edit to open the sidebar panel and access the text editor.
Open the source code <> from the text editor.
Paste the embed code into the source code <>.
Click Ok.
Click Save to apply and keep your changes: