If your customers purchase your Product through the PayPal checkout, they will automatically receive an electronic receipt from PayPal in their email inbox: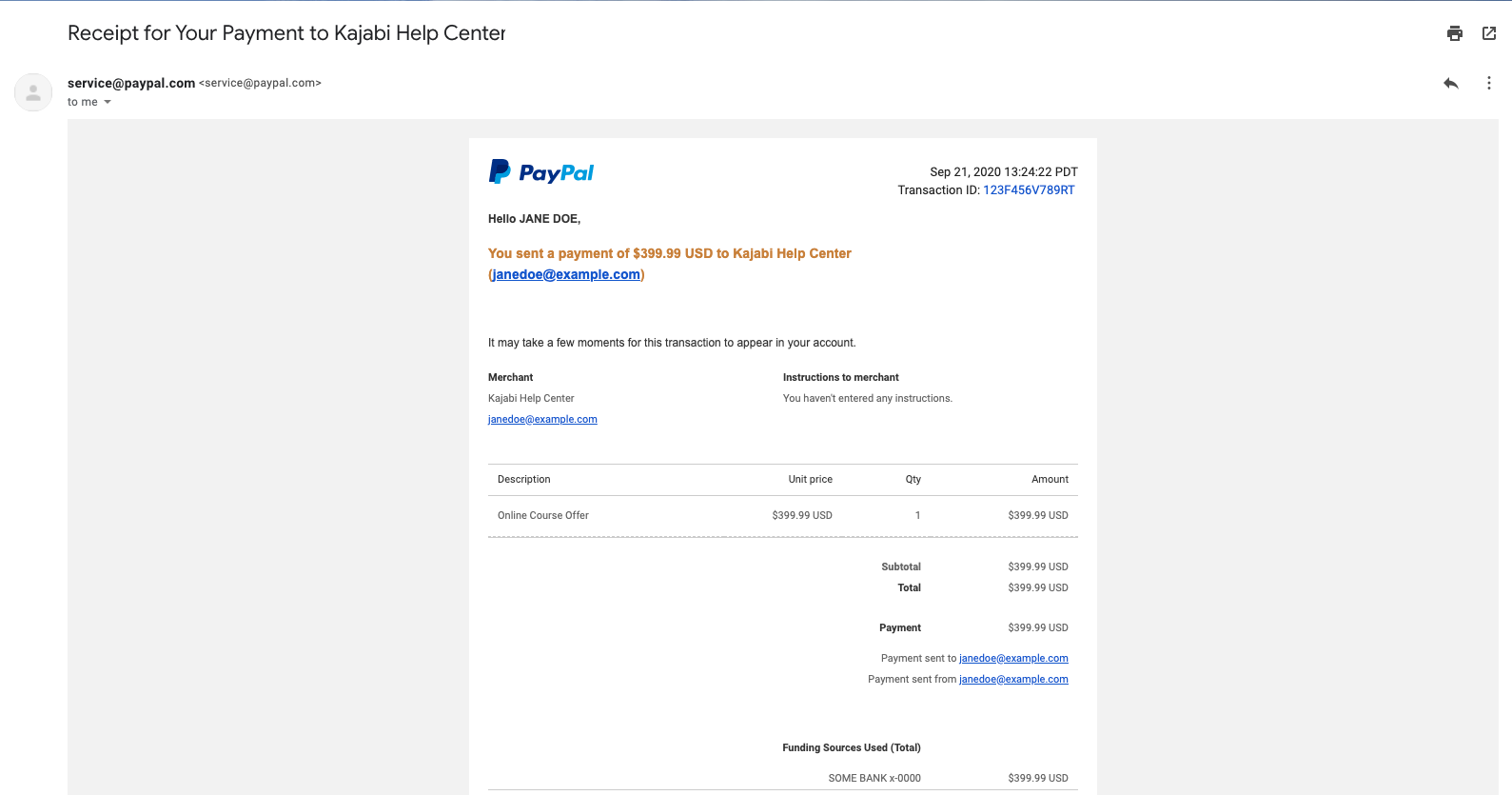 Click here to learn more about PayPal's seller tools with PayPal's Help Center.
Looking to send a receipt with Stripe? Learn more
And that's how you can send a receipt with PayPal! Please vote below and let us know if you found this article helpful. We value your feedback. Thanks for being the best part of Kajabi!