Learn to share your Assessments built in Kajabi.
---
In this article:
---
Sharing assessments
Assessments in Kajabi are great for creating standardized tests and surveys to share with your audience.
Share your Assessments built in Kajabi by copying and pasting your desired link with your Assessment to your email campaigns and your social platforms.
Share your link to:
---
Linking directly to your assessment
If you wish to simply link directly to your Assessment without any customization, copy and paste your Assessment link to your email campaigns or social platforms.
To access your Assessment link:
Open the People tab from the Dashboard.
Click Assessments.
Select the Assessment you wish to share.
Click Preview in the top menu.
Copy the link in your browser address bar: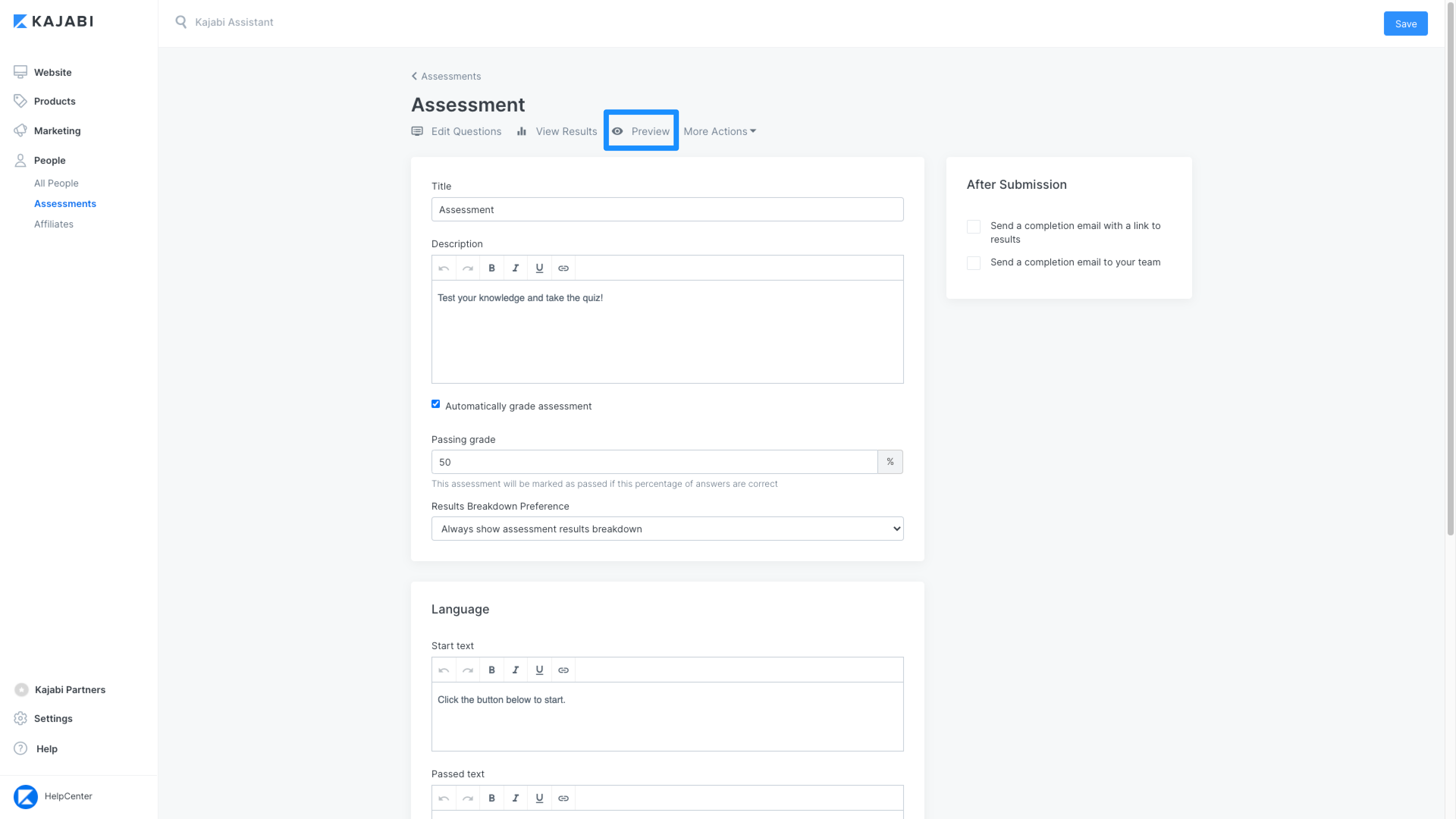 When your visitors complete your Assessment in the page, they are automatically prompted to subscribe to your email list with their name and email address:
---
Sharing your assessment with a product
Share your Assessment with a Product by attaching your Assessment to your Product. Learn more
Note:
Assessments can only be attached to one Product Post. If you are not seeing your Assessment appear when attempting to attach your Assessment, you may first need to create a new Assessment or clone an existing Assessment to use in a separate Product Post. Read
How to Clone Your Assessment
for details.
After attaching your Assessment, share the link to your Offer Checkout Page with the Product containing your Assessment.
To share your Offer Checkout Page, copy and paste the link to your social platforms: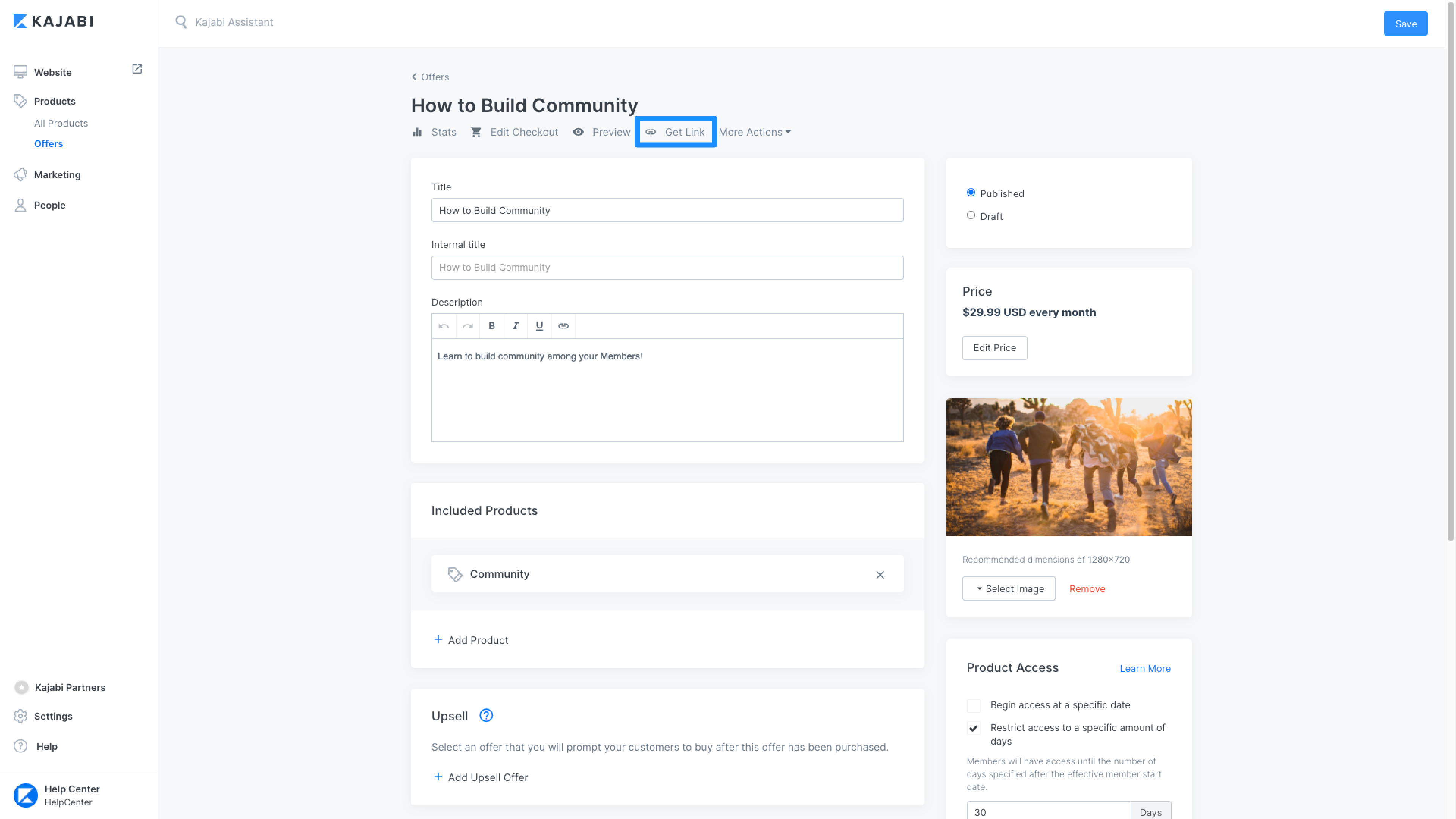 Learn to copy your Offer Checkout Page for details.
Members of the Product can then access your Assessment with their purchase.
---
Sharing your assessment with a custom landing page
Create and design a custom landing page for your Assessment:
Learn to add your Assessment to a landing page for details.
After designing your custom landing page, copy and paste your page link to your email campaigns or social platforms to share with your audience. Learn to copy your custom landing page link
When your site visitors complete your Assessment in a landing page, they are automatically prompted to subscribe to your email list with their name and email address: