Learn to change the downloadable file in your Freebie Pipeline.
---
In this article:
---
Creating a Freebie Pipeline
A Freebie Pipeline is a great tool for building your list and growing your online reputation.
This simple blueprint contains an Opt-in page promising some kind of Value to lead to a thank you page containing that Value; specifically, your downloadable PDF file:

Learn more about Pipelines in Kajabi
---
Where does my PDF file go after I upload it?
When generating a Freebie Pipeline, you are prompted to:
Name your pipeline
Upload your freebie file

Your uploaded freebie file will be added as a download on the thank you page of your Pipeline: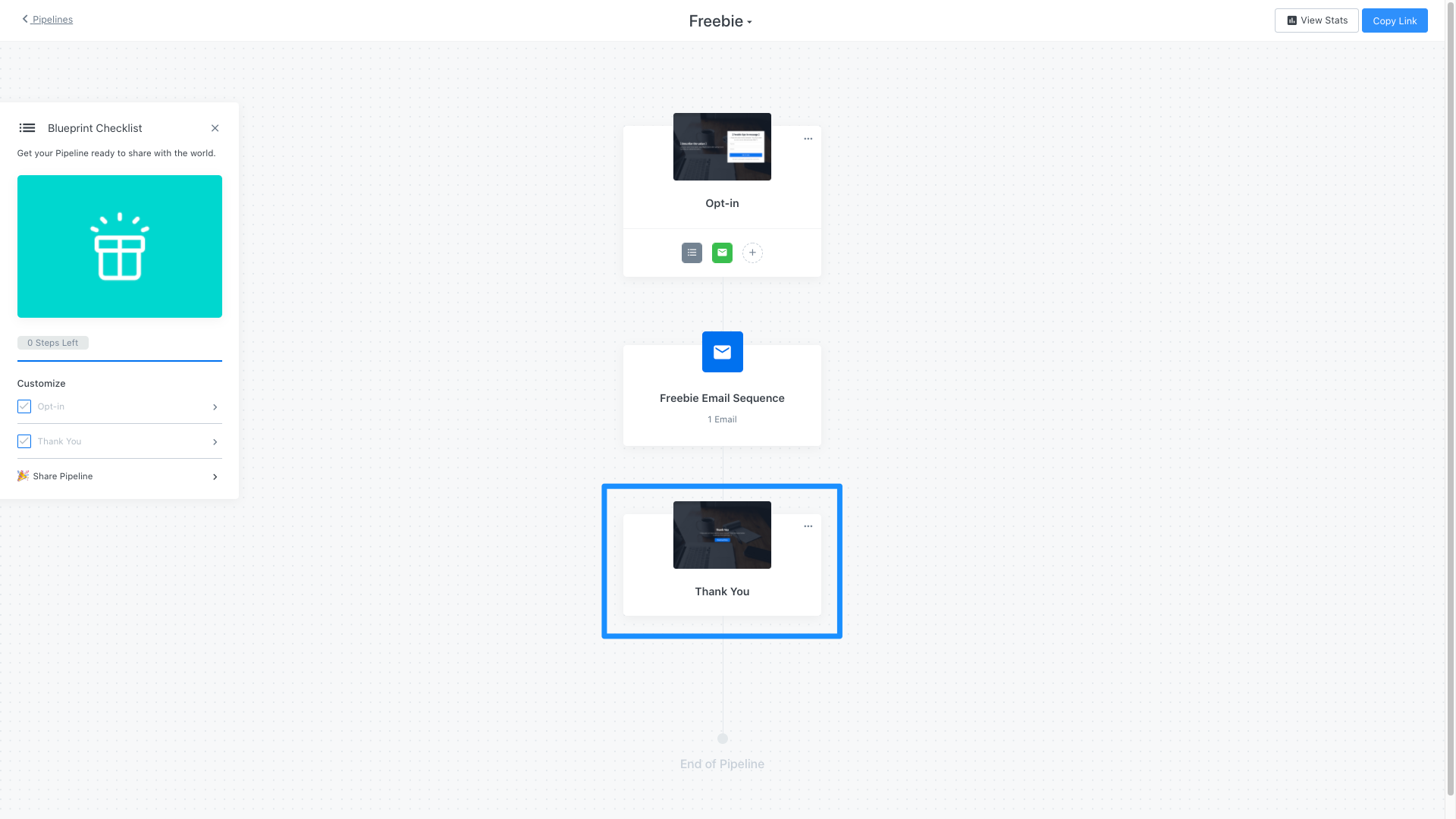 ---
Replacing the downloadable file
Change your downloadable PDF file in a Freebie Pipeline by replacing the original file in the Thank You Page of your Pipeline.
Step 1. Freebie pipeline builder
First, navigate to your generated Freebie Pipeline:
Open the Marketing tab from the Dashboard.
Click Pipelines.
Select your Freebie Pipeline:
Step 2. Thank you page
When your users submit the Form for your Freebie Pipeline, they will be redirected to a Thank You Page containing your downloadable PDF file.
Swap out the file by opening the Thank You Page editor in your Freebie Pipeline builder: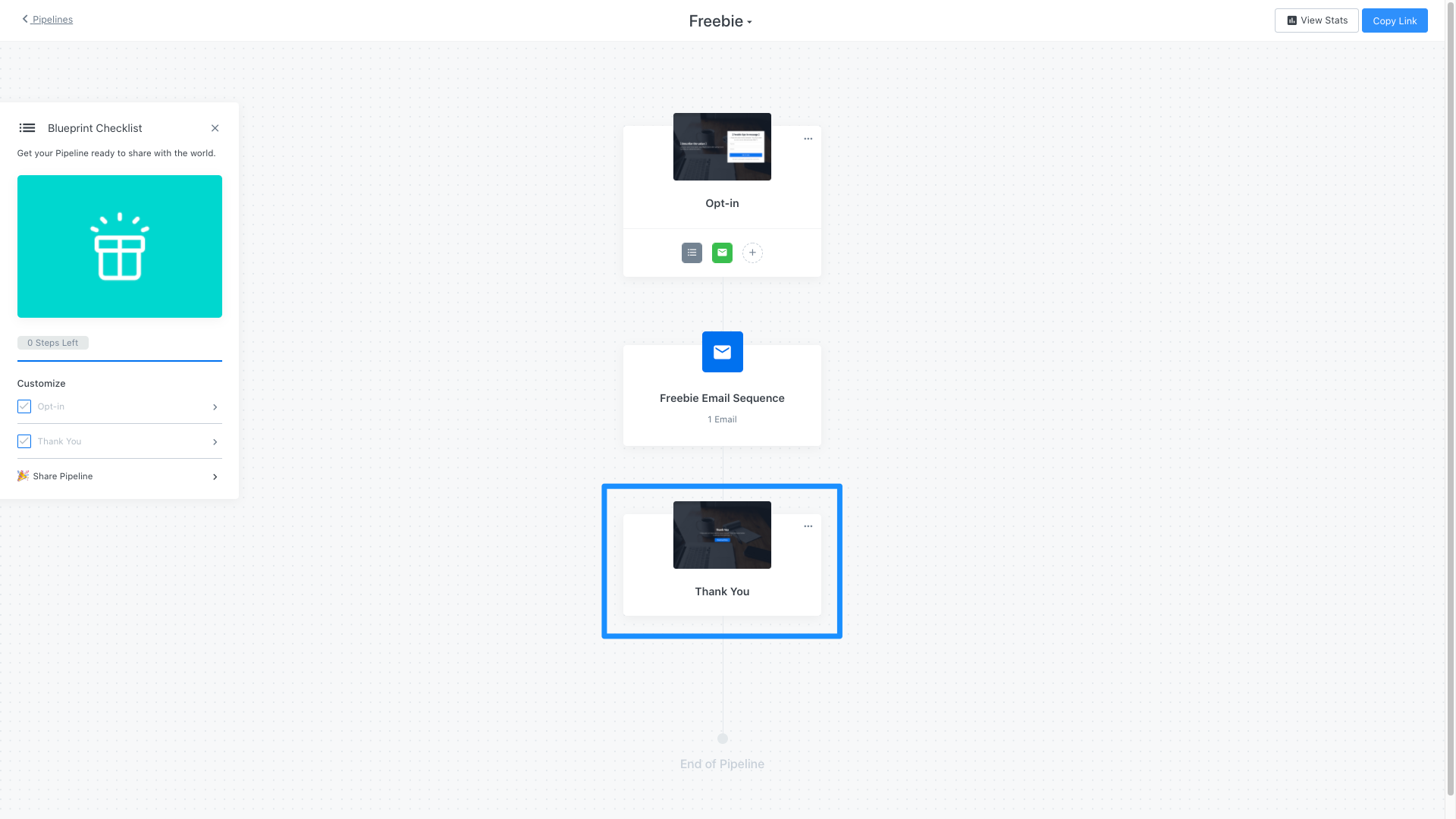 Step 3. Upload your new file
Your users will access your PDF file by clicking the Download Now call to action button in the Thank You page: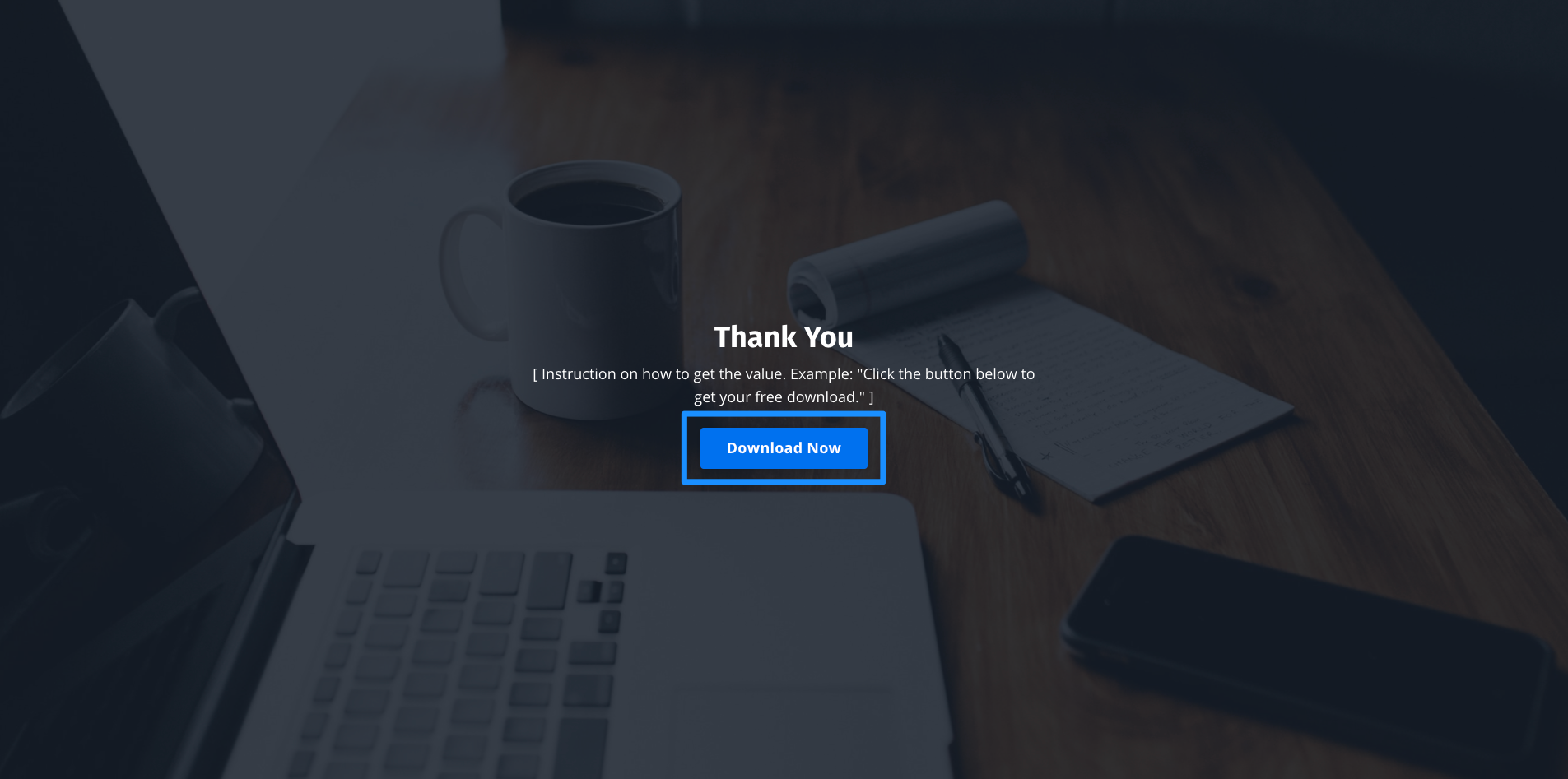 Open the Call to Action editor to change out the downloadable file:
Click Download Now to edit.
Navigate to the sidebar editor.
Locate the Call To Action block settings in the sidebar.
Under Button Action, click Pick File.
Select the file from the file picker to replace your original PDF.
Click Save to keep and apply your changes:
Congratulations! You have successfully replaced your downloadable PDF file in your Freebie Pipeline.
After customizing and branding your Pipeline, begin sharing your Pipeline with your audience. Learn more