Learn how to customize your Podcast page to match your branding.
---
When creating a Podcast product, the Podcast product page will automatically propagate your branding information and colors from your Site Settings unless you choose to override this by manually selecting alternate colors.
If you would like the color scheme of your Podcast product page to differ from your Site Settings color scheme or the scheme you previously selected, it can be changed on the Podcast Details page.
To customize your Podcast page Color Scheme:
Open the Products tab from the dashboard and select Podcast.
Choose the Podcast you would like to customize.
From inside the podcast page editor, click the Settings tab in the top menu.
Scroll down to Page customization.
From the Page Customization block, you can select a primary and accent color to customize the look of your Podcast page:
Previewing Your Podcast Page
Your Podcast page will automatically generate with a URL in the format of: https://domain.com/podcasts/your-podcast-name.
Preview your Podcast page and your page URL by clicking the Preview icon at the top right of the Podcast Editor: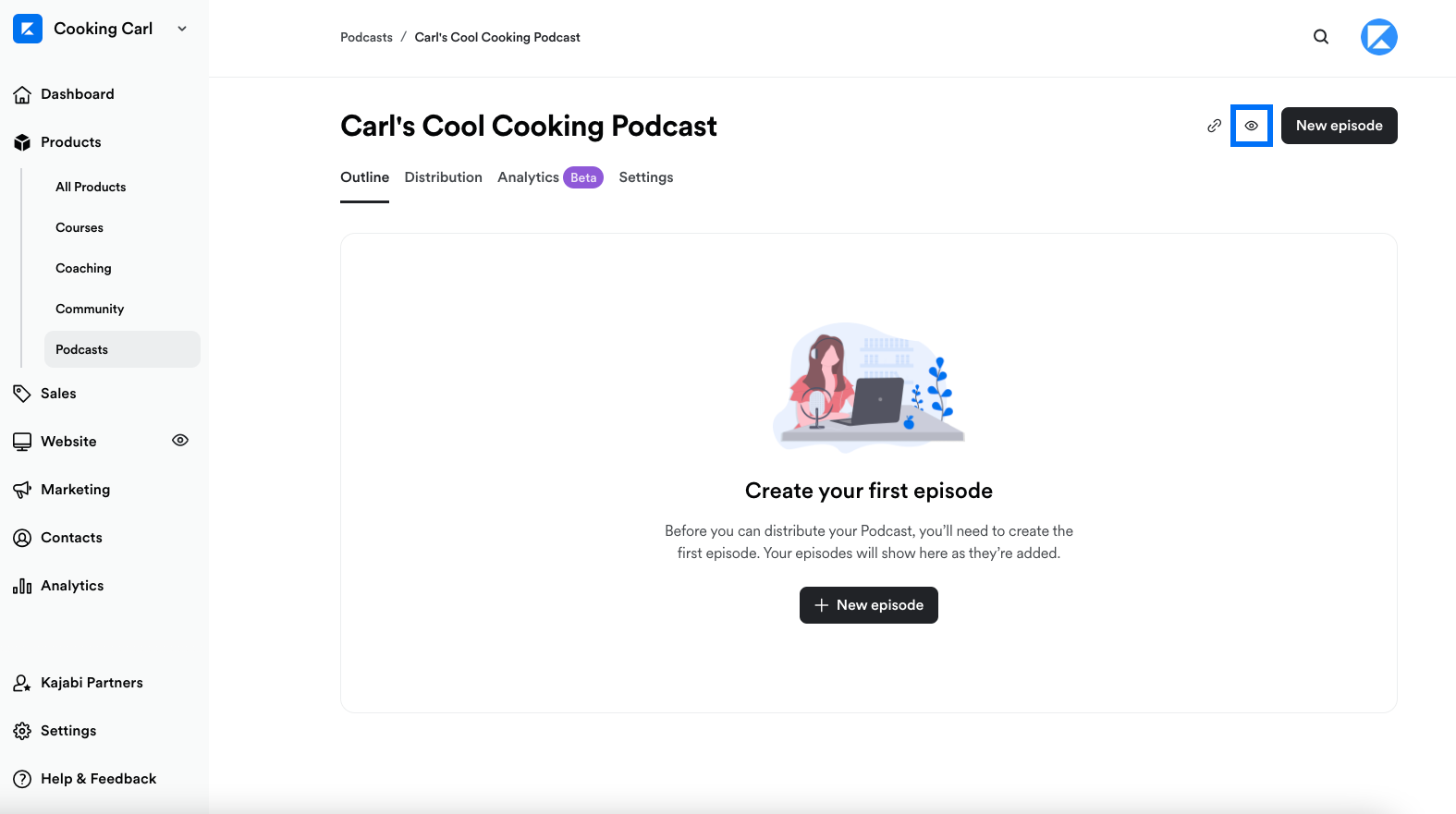 And that's how to customize a Podcast product page! Please vote below and let us know if you found this article helpful. We value your feedback. Thanks for being the best part of Kajabi!