Learn the difference between builders, themes, and templates on Kajabi.
---
In this article:
---
Themes, builders, and templates
With Kajabi you can build, design, and edit your site to fit your brand. When you customize your site you will use builders, themes, and templates.
Although they are similar in that they help you create your site on Kajabi, there are significant differences.
---
What is a Theme?
A theme dictates what your page can and cannot do. This is what holds the design of your page. Different themes (e.g. Encore and Premier for website and landing pages) have different features and editing capabilities.
Website Theme:
---
What is a Builder?
A builder on Kajabi is the editor that reads and translates the features of a theme in order for you to make and save changes to your page.
The builder provides you with a user interface in which you can create content onto your page.
Landing page builder: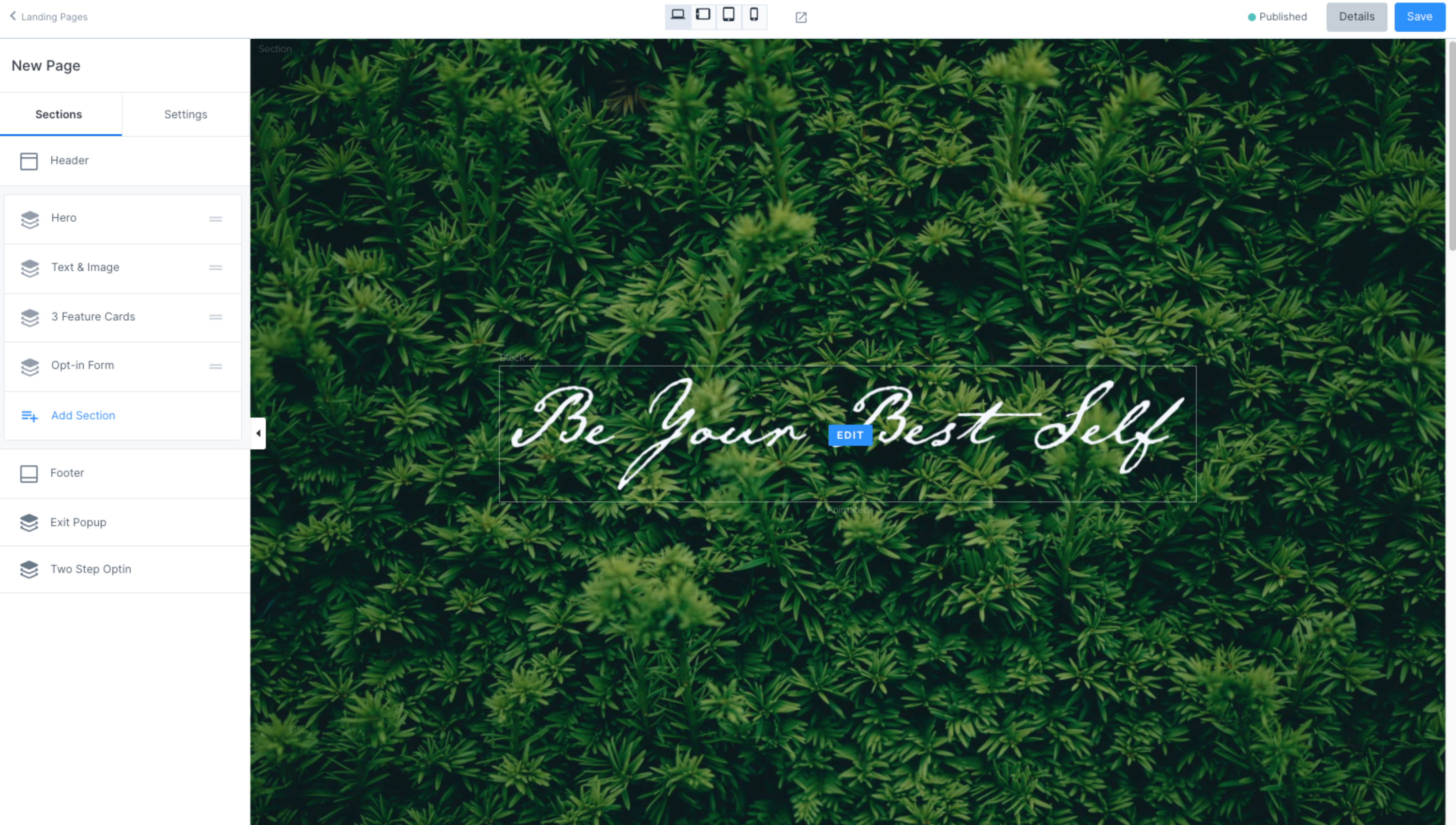 ---
What is a Template?
A template is the pre-built content of a page to help you get started with designing your page.
Here at Kajabi we want to help you get your business up and running as fast as possible. With templates, you can select from pre-designed page templates to save you time rather than starting from scratch.
A template will be limited to the features available with its theme and you will use a builder to add your custom content to the pre-designed template.
Page template - Iris: