Learn how to add an Upsell to a Coaching Product to drive sales and inform your clients of other Offers they may be interested in.
---
In this article:
---
What is a Coaching Product?
A Coaching Product is a digital product made available with Kajabi that allows you to reach your clients in an engaging, interactive setting.
With Coaching, you can design a program to provide personalized value to your individual clients and broaden the resources you can provide to your audience. This can be done by scheduling one-on-one sessions to connect and guide your clients personally.
---
What is the difference between a Coaching Product Upsell and an Offer Upsell?
An Upsell is a way to advertise another Offer within a Product. With the Coaching Product, an Upsell will be advertised with a Call to Action button that will lead the member to an offer checkout page to make the purchase.
With an Offer Upsell found in Kajabi Offers, the upsell will show after a purchase has been made through a Checkout page.
---
How does an Upsell work with the Coaching Product?
Attaching a Coaching Product Upsell to a Coaching Product is a great way to advertise a follow-up Offer that works with your Coaching session and is a great way to maximize profits.
By attaching an Upsell to your Coaching Product, an Upsell Call to Action button will be triggered to appear when a Coaching session has been completed. This will then lead your member to your chosen Offer checkout page to complete their purchase.
How to add an Upsell to your Coaching Product:
Open the Products tab.
Then, click Coaching.
Next, click into your created Coaching product.
Click Settings under that Coaching products title.
Scroll down to the Page Upsell section and toggle the "Show upsell button after completed session" button to on.
Use the dropdown menu to select the Offer you want to use as the Upsell.
You can use the Button Text field to add custom text for the Upsell Buy button.
Click Save to keep and apply your changes:
Note:
You can only attach an Offer that contains a Coaching Product as an Upsell. The Offer can include other Product types (e.g., courses, podcasts, community), but it must contain at least 1 Coaching Product. If you do not see your Offer listed in the Upsell dropdown menu, then the Offer does not contain a Coaching Product.
---
What will my clients see?
After the Upsell has been selected and added to the Coaching Product, the Upsell "buy" button will show inside each sessions page once that session has been completed: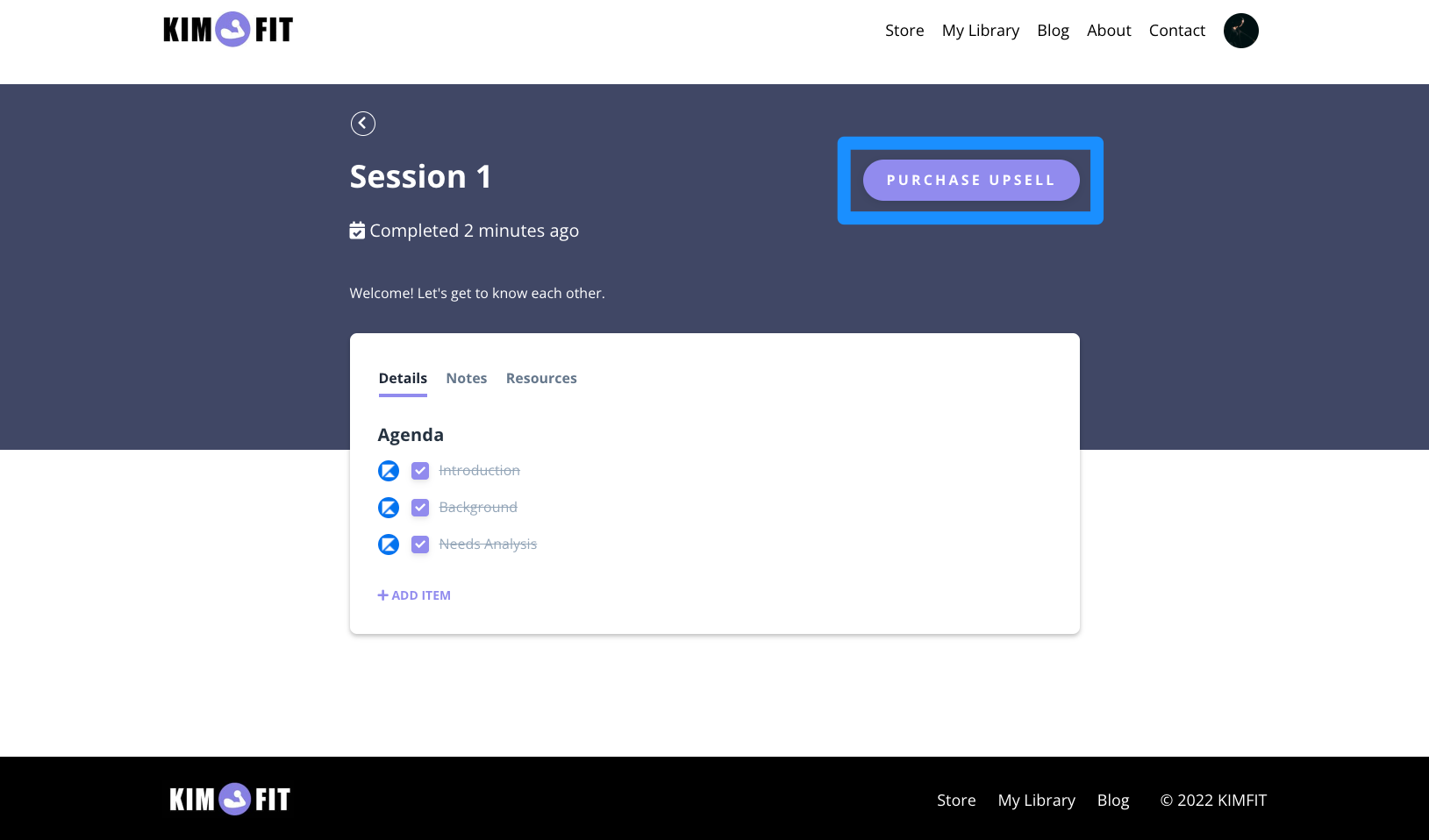 After every session has been completed in the Coaching program, the Coaching products main package outline will also display the option to purchase your coaching upsell: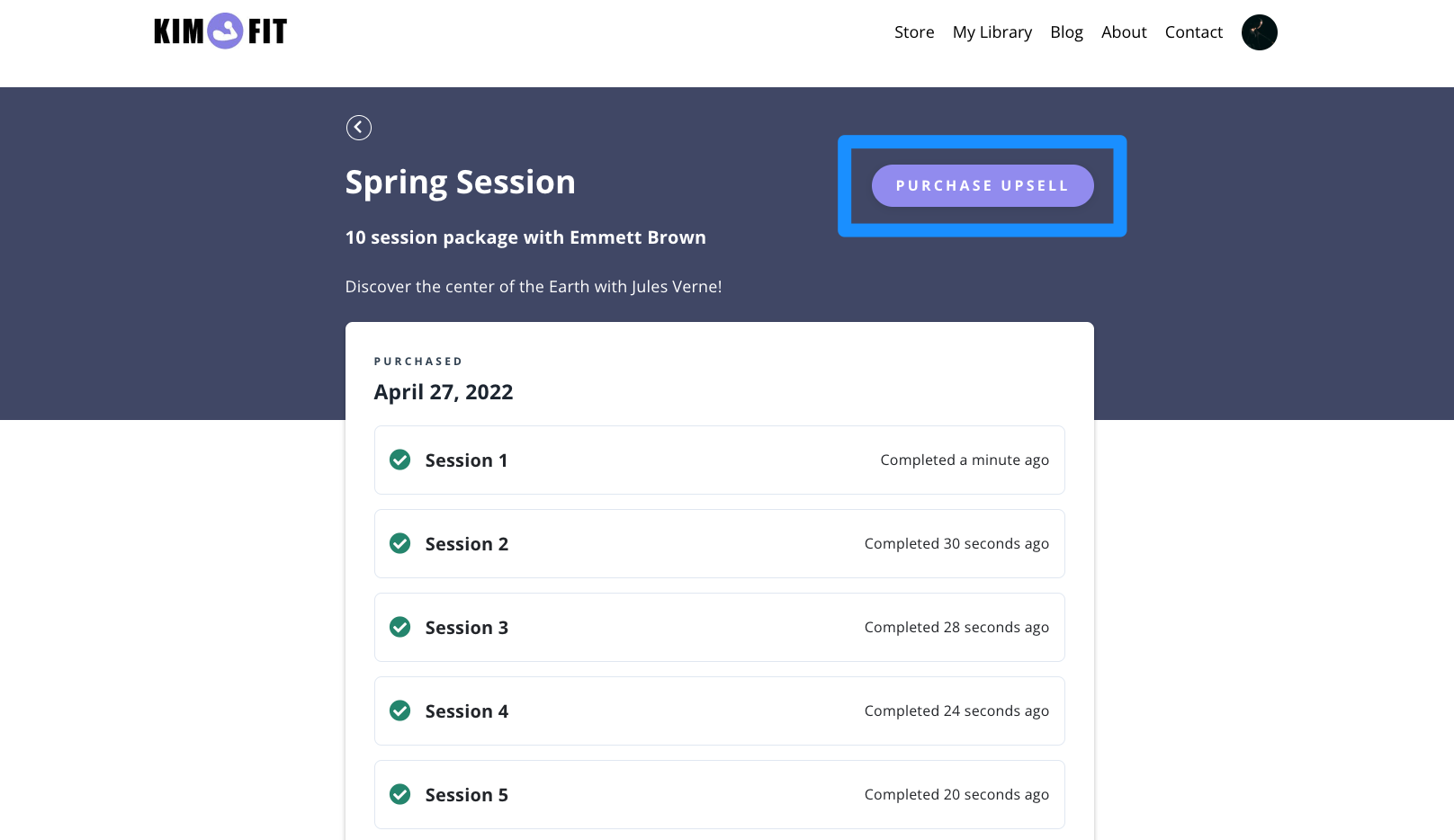 And that's how you can add a Coaching Product Upsell! Please vote below and let us know if you found this article helpful. We value your feedback. Thanks for being the best part of Kajabi!