Have questions about Kajabi Pricing? Start here!
---
In this article:
---
What does Kajabi cost?
For the most up-to-date Kajabi pricing, please visit our pricing page here!
The Kajabi pricing page is the best way to view the current Kajabi prices and all of our different subscription plans and the features each level offers.
Tip:
Toggle between "Annual Discount" and "Monthly Plans" on the pricing page to view yearly subscription savings vs. a month-to-month subscription plan!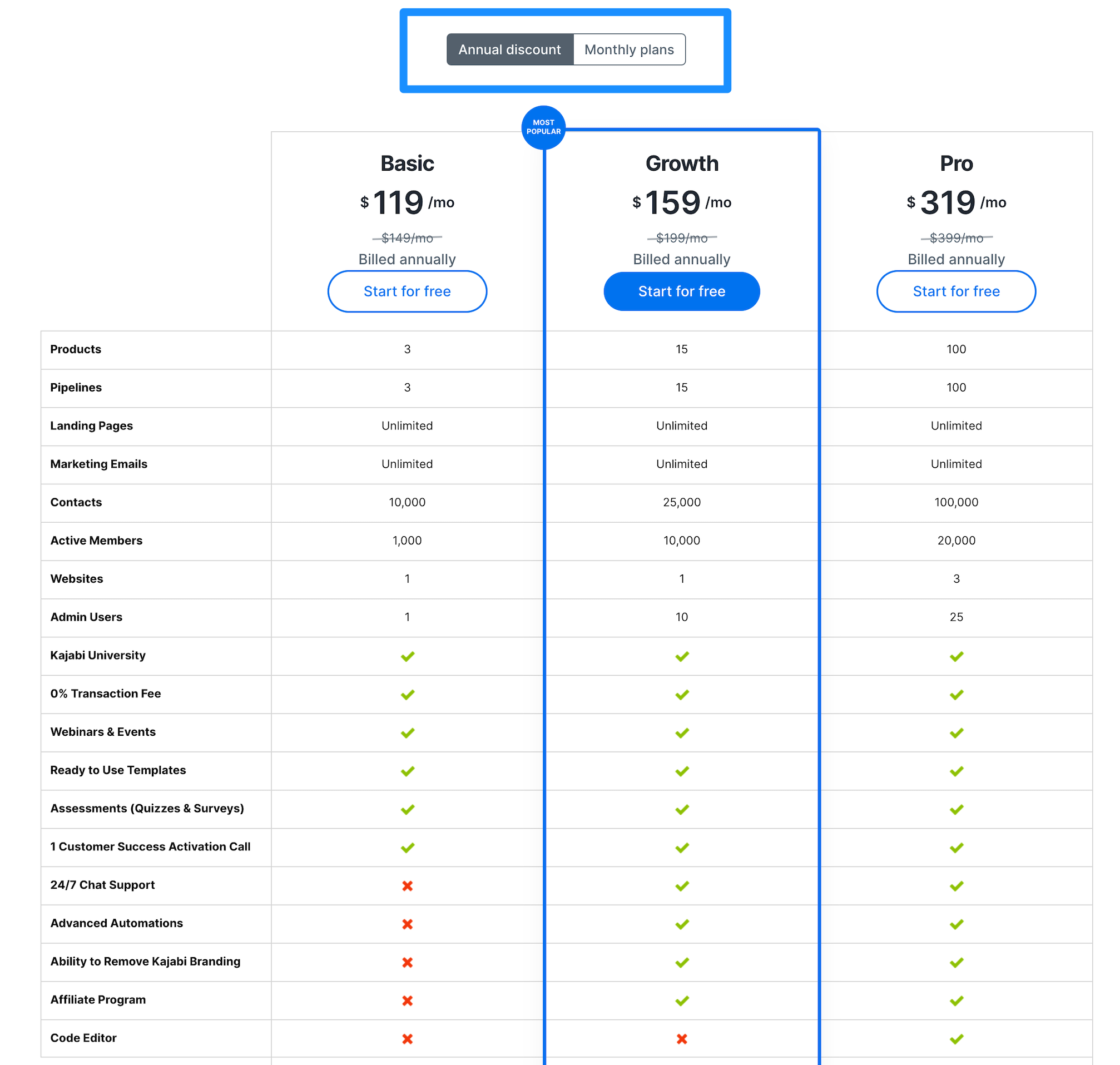 ---
Kajabi Access FAQs
How much does it cost?
You can add Kajabi Access to your existing Kajabi plan for $99 per month. It is available as an add-on to all monthly and annual plans.
How do I sign up?
New to Kajabi? Click here to select your membership plan + Access.
Currently a Kajabi Hero? Click here to upgrade to a plan with Access in the app.
---
Still have questions? Let us know your question below to have it added to the list or reach out to Support if you need additional assistance. Thanks for being the best part of Kajabi!