Crazy Egg is a subscription-based analytics platform that tracks and optimizes website visitor behavior, through the use of heat map reports and A/B tests. Learn how to connect Crazyegg to your Kajabi site!
---
In this article:
---
Step 1. Create a snapshot
To connect Crazyegg to Kajabi, first you will need to create a Snapshot for your Kajabi website in Crazyegg. Learn how to create a Crazyegg Snapshot here.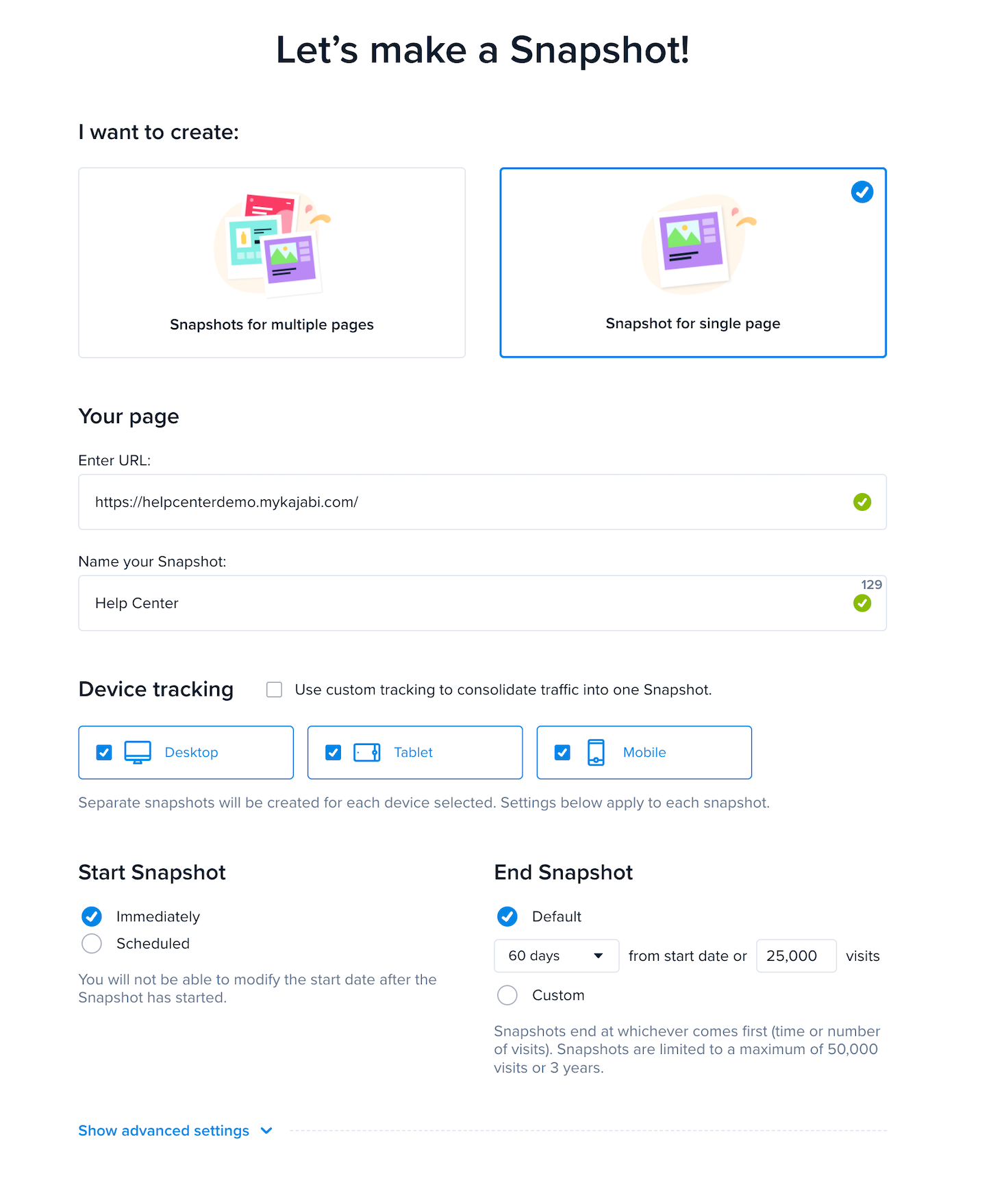 ---
Step 2. Install the Crazyegg tracking code on Kajabi
After your snapshot has been created, go here and copy the Crazyegg script to your computer's clipboard:
Next, you will add the Crazyegg script to Kajabi:
Go to Settings.
Then, Site Details.
In Site Details, scroll down to Page Scripts.
Page Scripts is where you will paste the Crazyegg script.
After pasting the script, remember to click Save to keep your changes:
---
Step 3. Check your Crazyegg installation
Finally, you will want to ensure the Crazyegg tracking script was installed correctly.
After pasting the code, give it some time to fully install. This can take up to 24 hours. After allowing your set up to fully install, test your installation on Crazyegg.
To test:
Click on the Action button for that snapshot
then Check Installation
Crazyegg will then test the installation and display the results:
To learn how to manually check your Tracking Script installation more in depth, visit Crazyegg's Support guide here.