BETA:
This feature is currently available for testing in Kajabi Labs.
Click here
to learn how to enable beta features in Kajabi Labs.
Learn about the latest updates to the Kajabi application.
---
In this article:
---
What's New
With the latest improvements to Kajabi's design, you will experience a faster editing experience, reduced latency, and faster load times, allowing you to build and navigate your Kajabi account faster and easier than ever!
Along with a faster experience, you will notice a new, more intuitive design to Kajabi:
If you do not see these changes in your account, you can enable the Redesigned features with Kajabi Labs.
---
Tabs
With this latest update we are working to enhance your navigation in Kajabi and help you create faster than ever before:
Sub-links on pages are turning into tabs,
Secondary Calls to Action are minimized,
"More action" menus have been converted into the three dot menu at the top-right of the page,
The Preview button is now an icon.
---
Breadcrumbs
View the steps taken to get to your desired page with ease with breadcrumbs.
The addition of breadcrumbs includes the following changes:
The search bar has moved to the right top right,
Breadcrumbs are displayed in the top left.
---
Sidebar and Site Switch
The sidebar has been updated to help you navigate Kajabi more intuitively:
The Kajabi Logo in the top left corner will display the name of your site and can help you easily switch between sites,
The Dashboard tab has been added to the sidebar to navigate quickly to your Dashboard,
The sidebar tabs have been rearranged to create a more intuitive experience.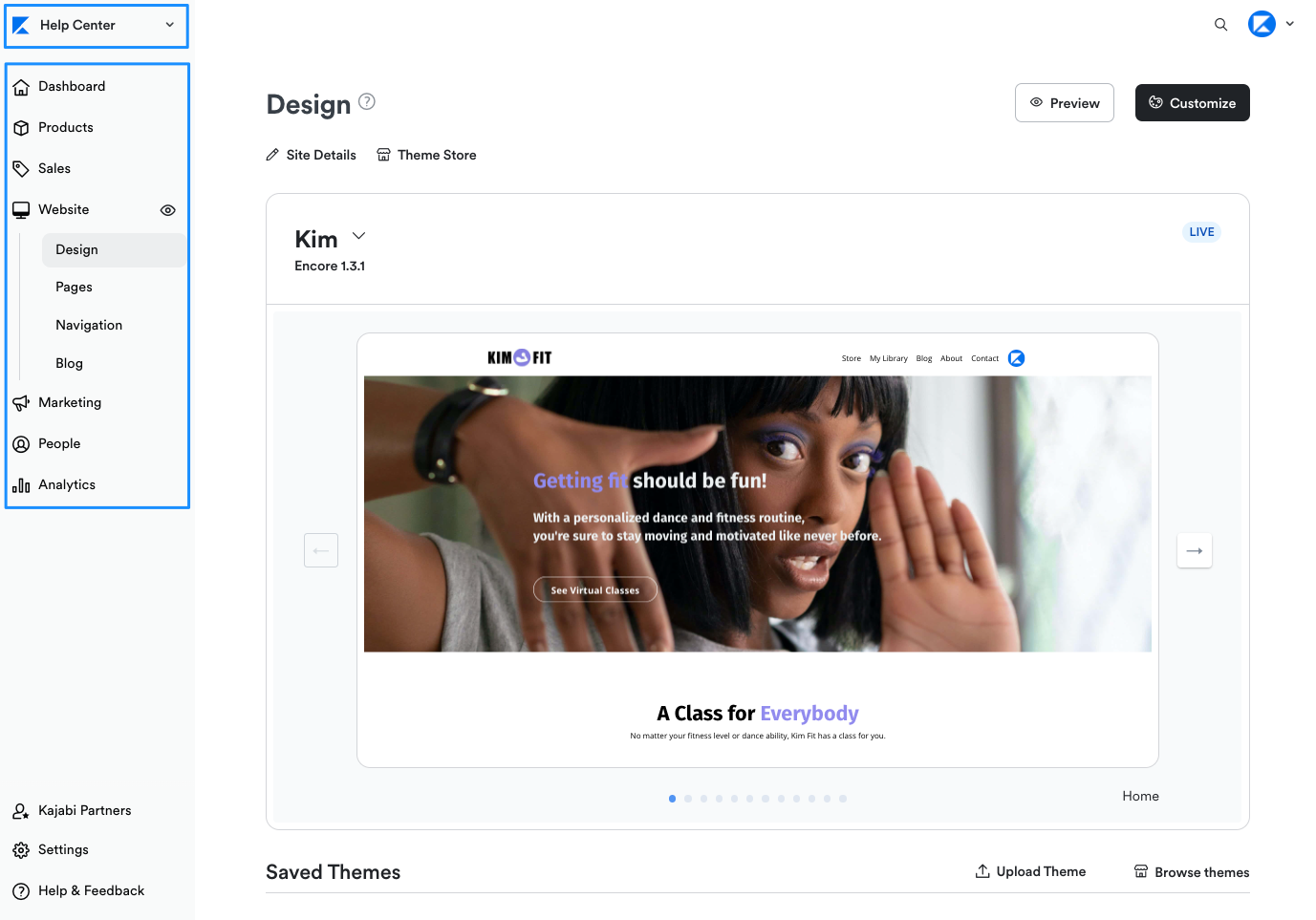 ---
User Menu
Access your User Menu with ease with the following changes:
The User menu has moved to the top-right,
Settings and Help will remain on the bottom left,
Partner Dashboard will remain on the left if applicable.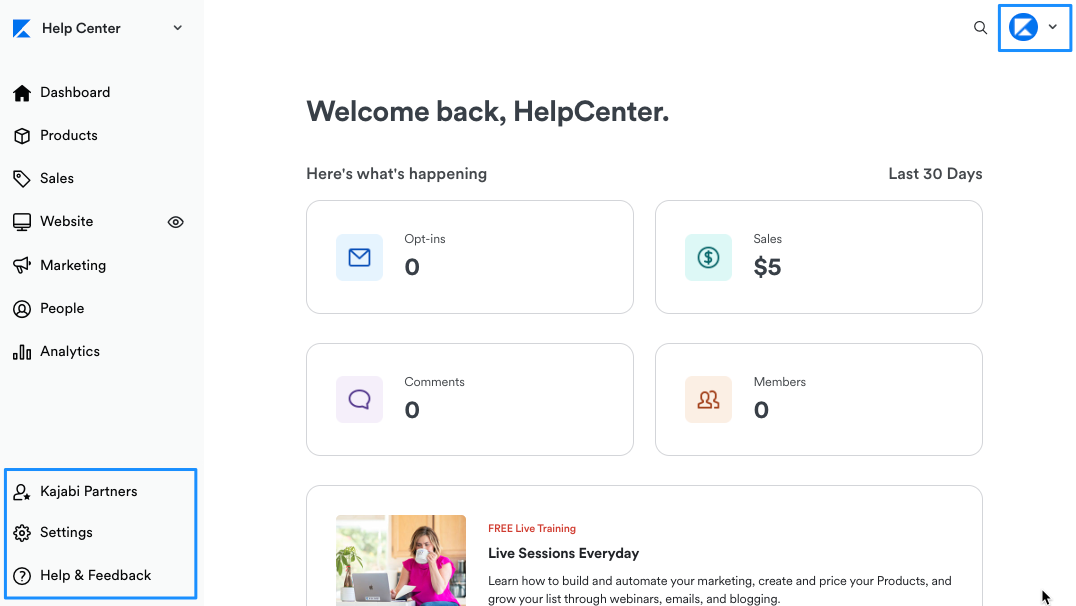 ---
Dashboard
The dashboard has been updated to present the most relevant information to you without any unnecessary distractions. We will continue improving the Dashboard to help you get the most out of your homepage.