Canceled your subscription? Pick up where you left off by reactivating your subscription with Kajabi.
---
In this article:
---
What happens when you cancel your subscription?
What happens after my Kajabi subscription is canceled?
Canceling your Kajabi subscription will cancel all of your future payments and end access to your account (this includes access to your content and site) at the end of your current billing period.
On the date your account cancels, your site becomes inactive and inaccessible to your contacts and customers. This means your existing customers cannot log in to your canceled site and will lose access to the Products they have purchased.
Visit your Billing Settings to review the date your account is set to cancel.
Learn to update your Billing Settings.
Are my Customers still charged after I cancel my Kajabi account?
Yes, Kajabi gives you full control over your payments and accounting by using third-party integrations with Stripe and PayPal to process your payments.
This allows you to determine how and when you want to handle your active recurring subscriptions through your Stripe and/or PayPal account(s) if you plan to cancel your Kajabi account and choose to move to a different platform.
After canceling your account, your customers will no longer have access to the digital products built with Kajabi but will maintain their subscription payments until manually canceled by you or your customer.
As a Kajabi Partner, can I still receive a commission for my referrals after canceling?
No, to remain eligible for commissions earned from your referrals as a Kajabi Partner, you must maintain your Kajabi account. Returning and reactivating your account as a Kajabi Partner will return reactivate you as a new Kajabi Partner and will not maintain your previous Partner Status.
---
How to reactivate your subscription
Reactivate your Kajabi subscription through your Kajabi account or from the email received from Kajabi.
To reactivate your Kajabi account:
Log into Kajabi with your login credentials.
Click Restore your account: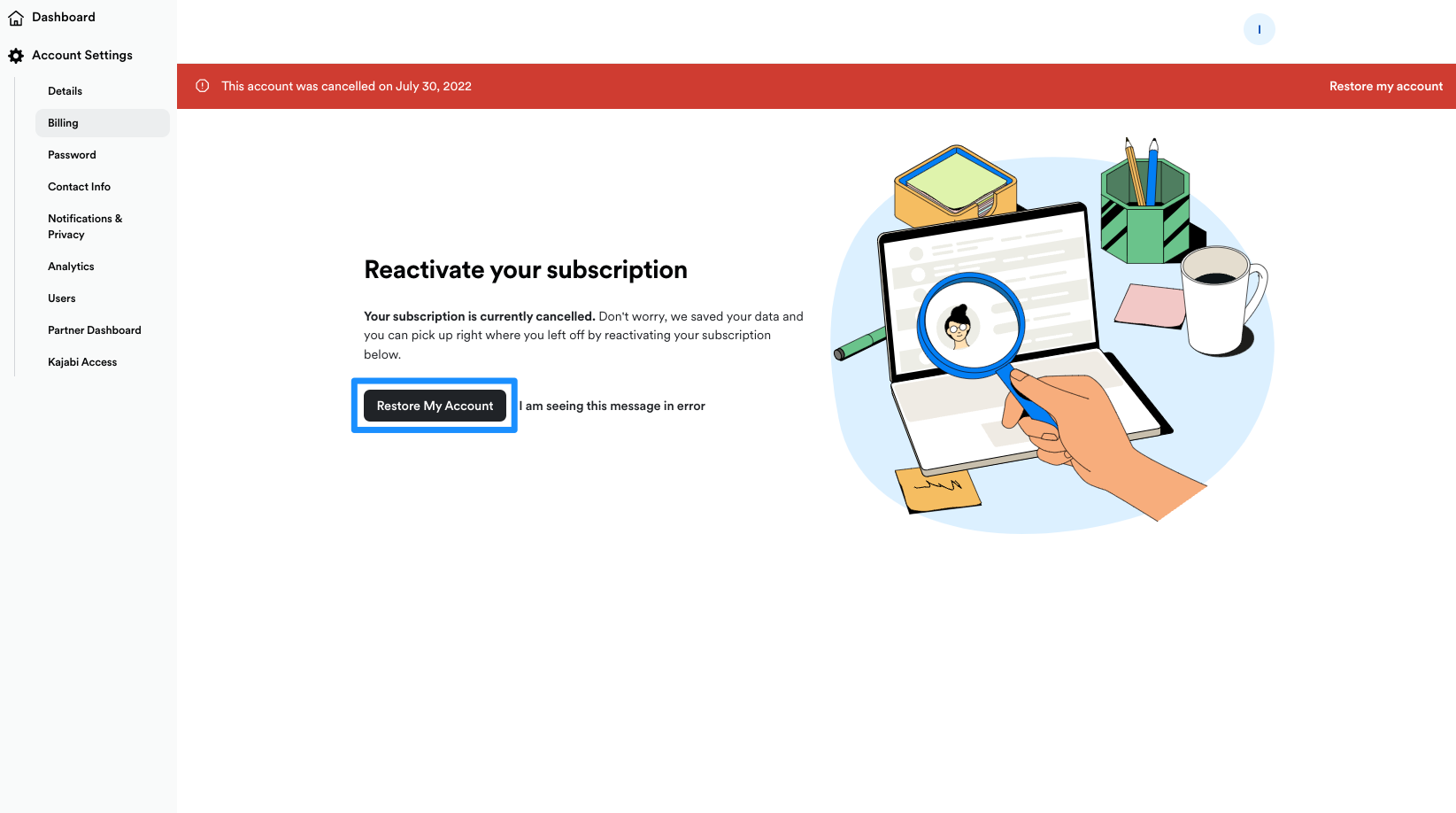 Then, follow the on-screen instructions to update your payment information (If applicable, enter your promotion code when prompted):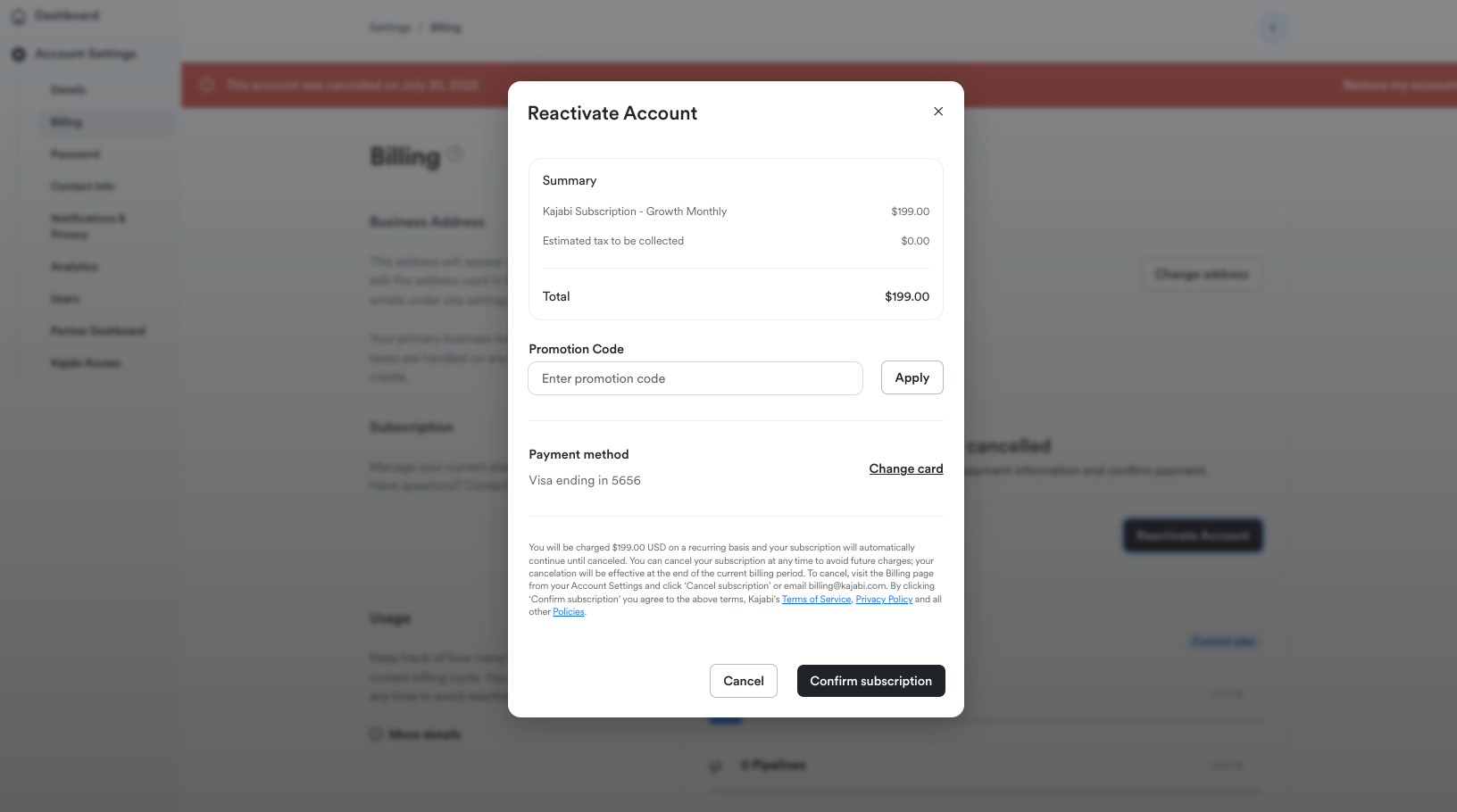 ---
And that's how to reactivate your Kajabi Subscription! If you have any further questions, please reach out to our Support Team.
Please vote below and let us know if you found this article helpful. We value your feedback. Thanks for being the best part of Kajabi!